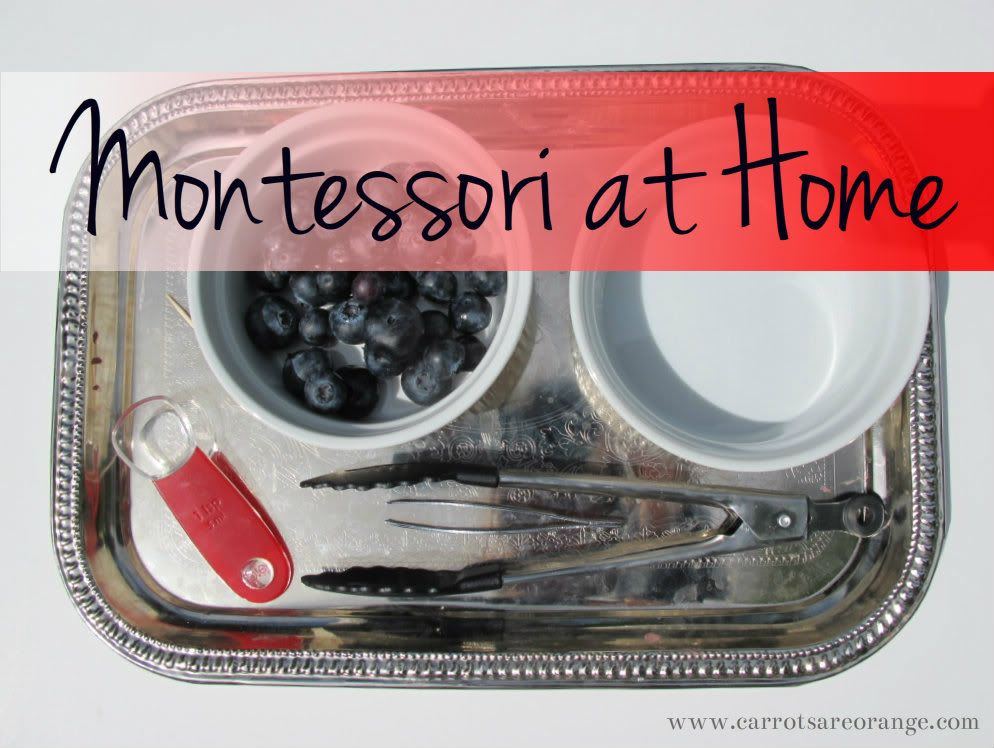 We worked on our fine motor skills by transferring blueberries with a variety of tools" such as:
Tongs
Toothpicks
Tweezers
Tablespoon
I presented the activity on a tray with two identical bowls. The blueberries were in one bowl and the other was empty. I explained each tool and demonstrated how to use it properly. I will admit that many of the blueberries ended up in my boys' mouths so the activity doubled as a great snack too.
A fun book to go along with this activity is Blueberries for Sal by Robert McCloskey:
This book is a classic, lovely story about Sal. She and her mom go blueberry picking unknowingly alongside a mama bear and her cub. There is a sense of comfort when reading this book, simplicity in the act of picking berries for baking. You can practically hear the "Kaplunk" of the berries, taste their sweetness and smell the pie already in the oven. A warm, warm book sure to delight!
If you enjoyed this post, check out many more Montessori at Home ideas and activities.
Thank you for choosing to read this post! Please leave a comment! I would love to hear from you!
Marnie
I shared this post on: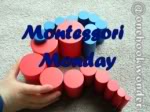 Get the Weekly eNews!
Join over 15,000 parents & educators receiving a weekly dose of Montessori learning, inspiration, parenting love. I promise not to spam you because I am awesome (and clearly so are YOU).