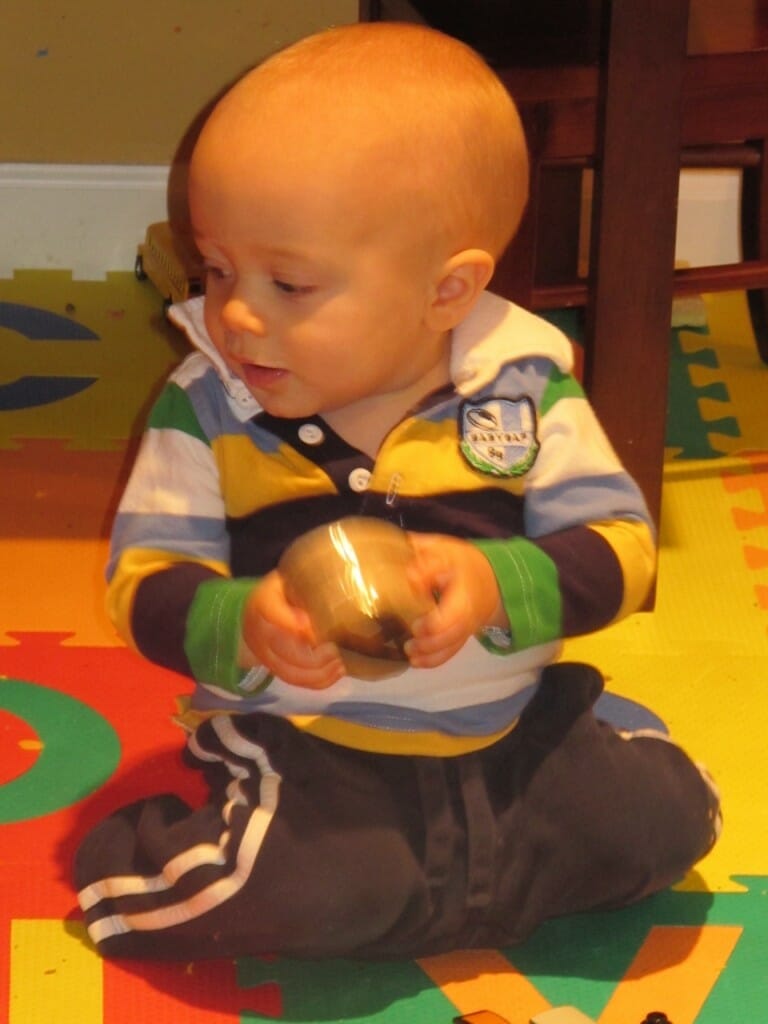 Sound boxes are simple but carry a great impact with your developing child. Sound boxes help develop sound recognition and critical reasoning. They can bring with them another layer of basic concept learning (e.g. Letters). There is a lot of room for creativity with this project, so give it a whirl. I think you'll be pleasantly satisfied and surprised at the result.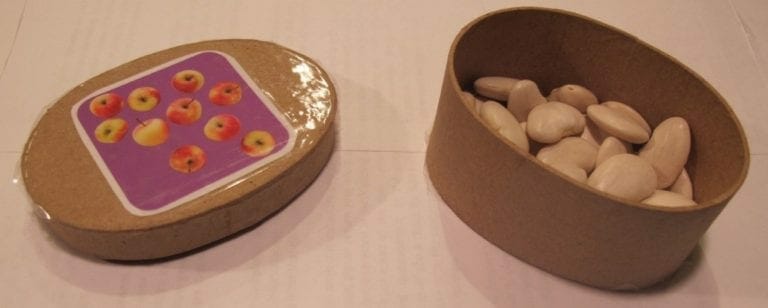 My favorite arts and craft store in Seattle has this great little cardboard boxes in all shapes and sizes. When I found them, my mind went aflutter with ideas for my sons (age 2.5 years and 11 months). When I create a learning tool for my children, I like to think about tapping into a few senses. So, for example, when I create discovery bottles, I think about sight and sound.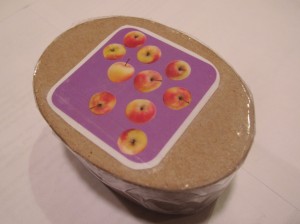 I decided to decorate the boxes with images and concepts. The box featured in this post is an image of Apples from the National Geographic Little Kids latest issue. Another theme I created was of images of our family and close friends. So, one box has a picture of my mom and brother filled with small pasta stars and another has a picture of my best friend filled with red beans. Our family lives very far away, thousands of miles for the most part. So, finding all the ways we can to help our children get to know their family members is really important. Sound boxes are one way to accomplish this goal.
Materials:
Cardboard boxes (either ready made as I purchased or you can improvise with boxes around the home)
Images of objects and people
Tape
Scissors
Marker
A filling: Beans, rice, pasta, salt
_
For the Sound Box in this post, I cut out an image of Apples in the shape of the box and covered it with clear tape to protect the image. I took the bottom of the box and used a marker to create the letter "A". I then covered the bottom with clear tape. Then I filled the box with large white beans and closed up the box with a few layers of clear tape to make sure it would stay shut even with the prying of a toddler. As I wrapped the box, I trimmed the tape so that it better fit the box's height and also shaped the tape to best fir the shape of the box (the top and the bottom). There are other fun ways to decorate the box with colored sticker paper, tissue paper, etc and even use Mod Podge to seal the decoration. The possibilities are endless…have fun!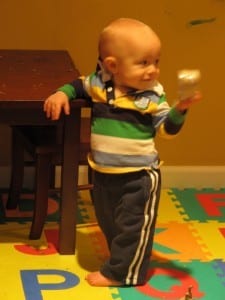 Thanks for visiting.
Marnie