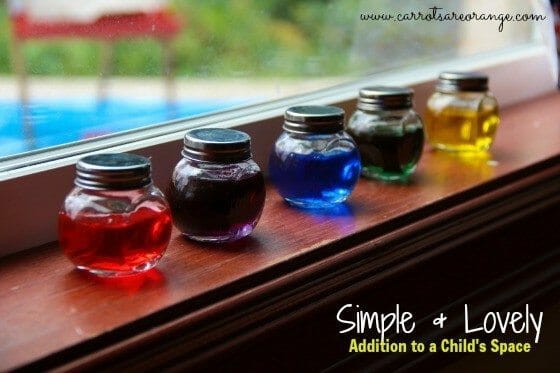 I try to create an interesting and inviting space for my sons in terms of their activities, materials and the decor of their space. This addition to their space is very simple and inexpensive to do.
All you need are small glass bottles. I found great ones at a local craft store for $1. You could also use Glass Spice Jars
.
I added Liquid Watercolor Paint
and a bit more of water to fill the bottle about 3/4 full. I decided to use blue, red and yellow so that I could have two combinations to make purple and orange. I would also do clear water, blue, yellow, red and "black". Then simply display the jars on a window sill or somewhere the light can catch the beautiful colors.
Enjoy!
Marnie