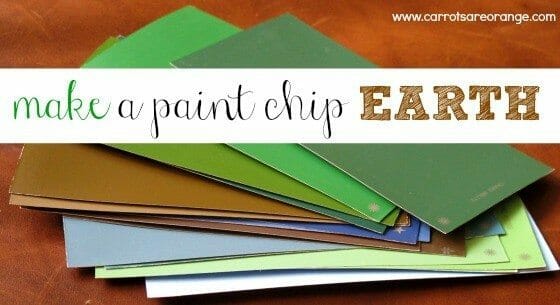 My husband and I were completing a stellar "date night" with a post dinner trip to Home Depot. I couldn't resist picking up some paint chips in beautiful earth tones. I knew we could do something with these beauties. And we did. We made an earth.

I cut my paint samples into random strips.
I piled them up to find my muse.
I painted glue all over a white piece of card stock.
I placed the strips onto the white card stock and waited for it to dry.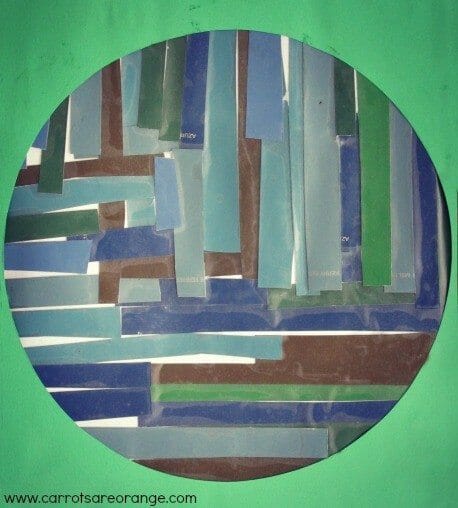 I covered the result with contact paper and then cut out a circle (to represent the earth) in a piece of green card stock. I glued the resist circle onto the paint sample page. I put this piece into a frame to display in my sons' play space. It looks really lovely.
Thanks for visiting today. If you need more Earth Day activity ideas, click through for other activities we've done over the years. Also take a look at my Earth Day Pinterest Board.
Marnie
---
---
Print this FREE Poster: 10 Ways to Improve Communication with Your Child.
Print out this
free parenting cheatsheet
and place it somewhere you see every day.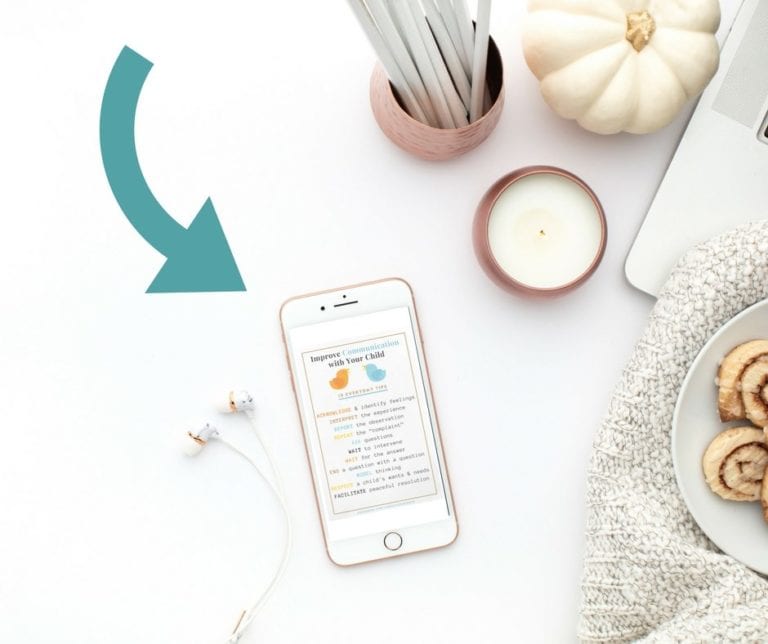 Download Your Free Printable
Download the cheatsheet. You'll get the cheatsheet, plus join 16,000+ parents & teachers who receive my parenting tips and ideas!
Print. Any paper will do the trick, but card stock would be ideal.
Place this cheatsheet in a place you'll see it several times a day.
---