The topic of early financial literacy is near and dear to my heart. My professional background is in finance and I grew up in an incredibly resourceful home. Teaching children how to be responsible with money will benefit them a lifetime. I have experienced first hand the benefits of learning how to be resourceful and have also witnessed the heart ache of bad financial decisions. Below are a few wonderful activities and ideas that I hope will help you guide your children to better money management.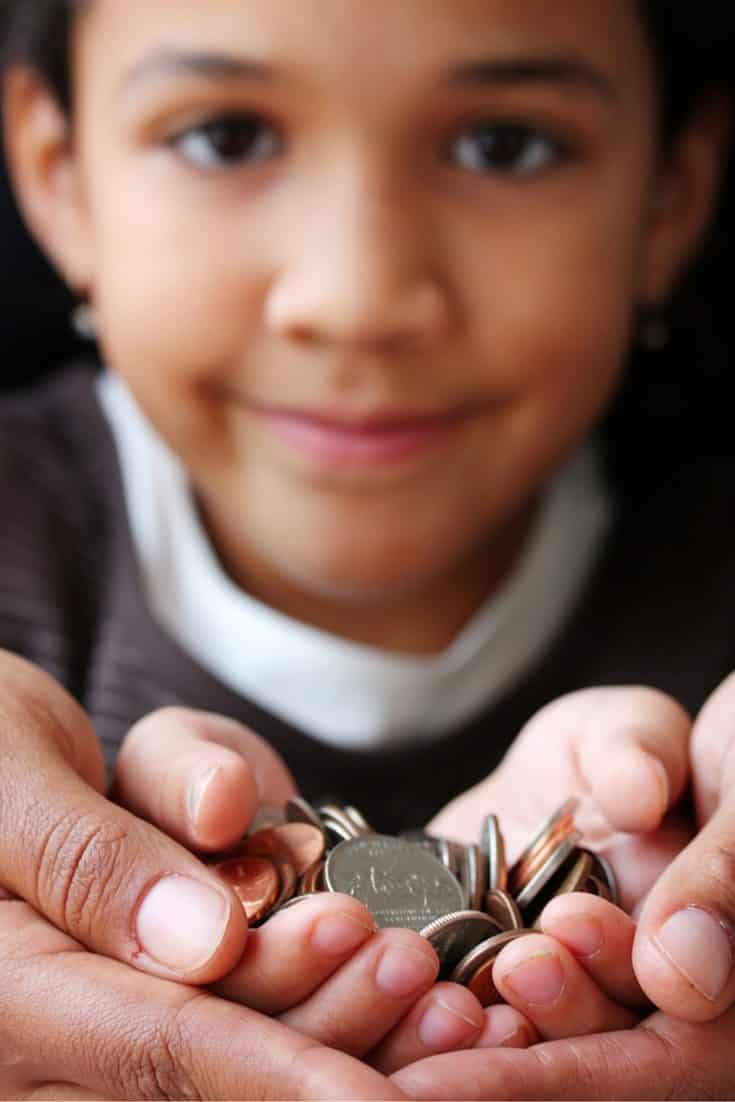 Kids & Money Philosophy
This journey must begin with a philosophy. What do you value? What are the critical points? How will you convey those points to your children?
Introduction to Money & Math
Starting early is never a bad thing.
Learn with Science
Adding a twist like a science experiment is sure to grab children's attention!
Quirky Momma at the Kids Activities Blog combines learning about money with science in this post. Giving your kids a very cool experiment to do with money is bound to get them interested in the topic, or at least it is a great way to grab their attention!
Quirky Momma does it again in this post that outlines how to and the effects of cleaning coins. She also added a bit of sorting and counting in the end. An awesome activity that children will adore.
Learn through Giving
Teaching about money involves more than spending and saving management. An important lesson not to be forgotten is philanthropy. How can we teach "giving back" to our children in a way that sticks with them?
I love this post at The Mom Writes about Raising Gleeful Givers
I wrote this post about guiding children to want to help without the possibility of reward
Learn through Saving
There are a few companies doing some wonderful work out there when it comes to teaching kids about money (Moonjar and Money Savvy Generation are two that come to my mind). These parents came up with their own very resourceful hands on way of teaching their children with a bank. I love it!
Montessori Inspired Money Activities
Blending math, history, practical life and sensory work all into one, these Montessori resources holistically approach teaching children about money.
Read Children's Books that Teach Money Sense
Reading is such a great way to get important points across to our children.
Esther from Creativity My Passion highly recommends the book, Save, Spend, or Donate? (Money Matters) by Nancy Loewen.
I have written reviews on several books that work well with this topic.
Thank you to all the contributors in this post! Each of the above references blogs are amazing resources for you in your journey of parenthood and education.
If you want to bring this learning into your home today, check out my Learning About Money Activities Pack!
Thanks for visiting us. I hope that we have inspired you today.
Marnie
P.S. My friend, Dayna, recently opened up her FREE Behavior Workshop. It only happens twice a year. You don't want to miss out. Trust me. Learn more and join here...
The FREE Behavior Workshop.