I discovered a wonderful book the other day called The Penny Pot by Stuart Murphy. The author focuses his efforts on teaching children math skills. The Penny Pot certainly accomplishes that goal but the book also contains lessons on money and thoughtfulness.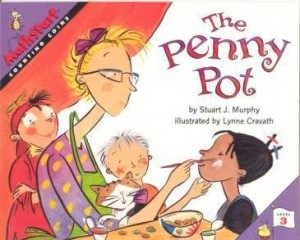 The book is geared towards 7 year old children and older. The illustrations are fun, especially those of the children's face paintings, and will draw your child into the content. The story is about a young girl who really wants to get her face painted by Fran, the art teacher, at a school fair. She discovers that she has only 39 cents, not enough to cover the face painting cost of 50 cents noting that she wishes she hadn't bought an ice cream cone and instead had saved her money, a great lesson for the reader on which to ponder. Lucky for Jessie Fran has a "Give a Penny, Take a Penny" jar, a lesson on generosity, and assures her that soon enough she will have the 50 cents. So she sits down an waits for the pennies to pile up.
Although this book is a great teaching tool, the author missed a greater opportunity to teach kids money sense. Perhaps Jessie could have assisted Fran in her face painting booth? Or perhaps the goal of collecting money could have been not about face painting but about something more altruistic (although a school fair is certainly raising funds for a good cause). In the book, Jessie sits back and waits (looking rather bored) for the pennies to pile up when she could have been working to earn those extra pennies. However, there is no doubt that the book is extremely effective in teaching kids math via counting coins. What I particularly like about this book as a teaching tool are the real sized, real life drawings of the coins. Also the author is very clear about counting the coins (a quarter (25) + a nickel (5)…).
I definitely recommend the book but keep in mind there is an opportunity to talk with your children about the deeper meaning of financial responsibility. The book is very effective at teaching math skills and getting children familiar with coins and brings along with it a cute story. There are terrific add on activities to this book. grab your own penny pot and start counting with your kids. Here are a few ideas to inspire you from Happy Birthday Author, Children Grow Children Explore Children Learn and, of course, on Stuart Murphy's site.
Thanks for choosing to read this post today. I hope that we inspired you.
Marnie
Print this FREE Poster: 10 Ways to Improve Communication with Your Child.
Print out this
free parenting cheatsheet
and place it somewhere you see every day.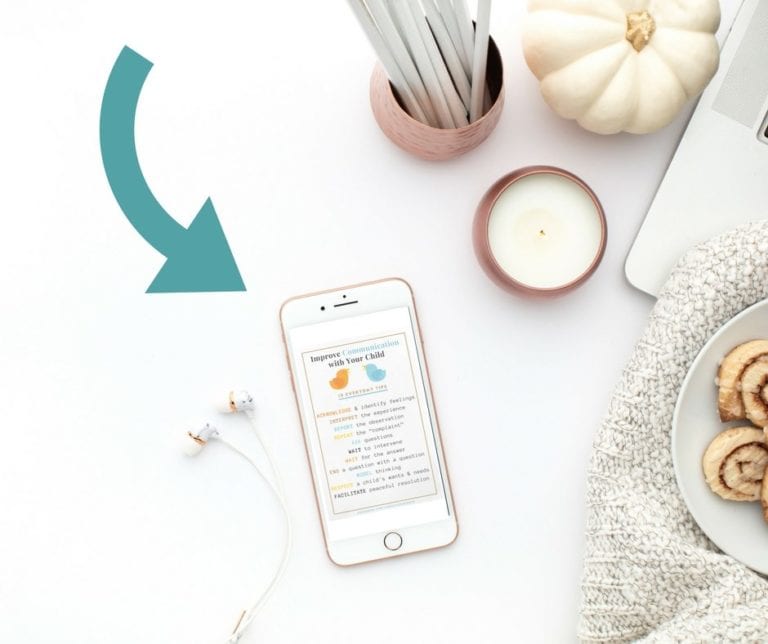 Download Your Free Printable
Download the cheatsheet. You'll get the cheatsheet, plus join 16,000+ parents & teachers who receive my parenting tips and ideas!
Print. Any paper will do the trick, but card stock would be ideal.
Place this cheatsheet in a place you'll see it several times a day.