Below is a list curated from a reflection of my 2016. My life rocked in many ways during 2016, much of it had to do with people I met, people who influenced and guided me, and the gear that got me there. I look forward to sharing more things that changed my life in 2016. In the meantime, enjoy this list.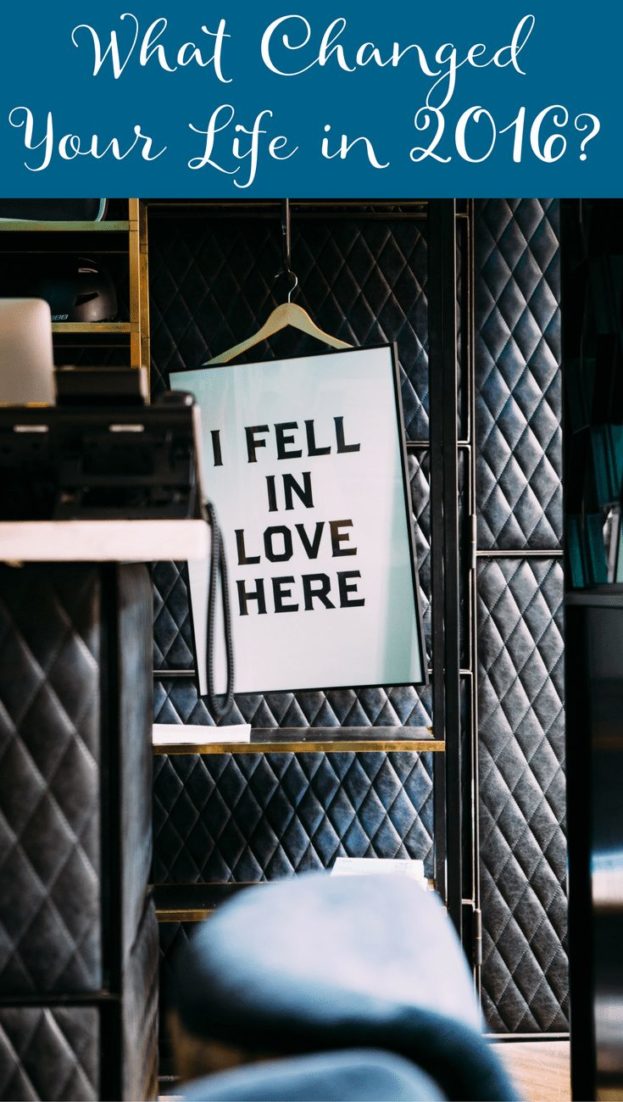 These 12 Things Rocked My Life During 2016
Bosu
The Bosu Balance Trainer not only rocks my world on a daily basis but my sons cannot get enough of it. As you know we've traveled the sensory seeker road. The Bosu is perfect for my sensory seekers.
My Rock Diffuser
Every morning I add an oil blend to my diffuser that elevates my mood and gets me and my family energized for the day's activities. Every evening, I add an oil blend that transitions the mood from one of craziness to one of calm.  This diffuser is my favorite and totally affordable.
Gabby Bernstein
If you want to feel inspired or get re-centered, Gabby Bernstein is your girl. I can thank Amy Porterfield for the introduction on this amazing podcast episode with Gabby bringing together meditation and business. Her most recent book is called The Universe Has Got Your Back. I highly recommend the read.
Kids' Podcasts
We have a crazy commute as many of you know. Over the years I have come to enjoy and look forward to our time in the car. I know, crazy, but that time gives us a chance to talk, to listen to stories, and to learn something new. This list of Podcasts for Kids are my boys' current favorites.
TRX Suspension Bands
One might call me obsessed with my TRX suspension bands. If you owned a set, you would be, too, my friend. A TRX workout focuses on developing your core via fluid movements.
My Yeti Microphone
I started a podcast in 2016. I put it on the back burner but continue to hone my audio skills using screencasts for My Montessori Homeschool eCourse, my new content & social media strategy business, and audio files to boost my potential reach to my audience.
Percy Jackson Series
The Percy Jackson Series was the first chapter book series my oldest (7) began reading on his own nestled into the couch. I will always hold this series near to my heart.
My Underwear Subscription
Me Undies makes me enormously happy every month. Who knew a pair of cozy, fun underwear could easily make my day? I am not sure what that says about me but I am sticking with it!
Keto Diet
Discovering the Keto Diet  helped me lose the final weight from my three pregnancies and it changed my lifestyle entirely. I am more focused, have a tremendous amount of energy, and weigh close to my pre-baby weight. Done.
Fit Bit Charge 2
I decided recently to upgrade my Fit Bit. My Fit Bit Charge 2 has made a huge difference in unexpected ways.  Having insight into my heart rate alone is big. I know when I begin to get worked up, even if I am not working out, so I take a few deep breaths to relax. In addition, I get a buzz for incoming texts and phone calls. For some reason this feature allowed me to stay more connected instead of messages getting lost in the crowd.  Totally worth the upgrade.
My Private Facebook Group
A few months ago I created a private community for Montessori Living & Learning. This community embraces the Montessori lifestyle, is supportive, is encouraging, and shares ideas on parenting & learning.
My College Journals
I unearthed my old journals. This trip down memory lane gave me two enormous gifts. First, I used to write down quotes from everything I read. Say "goodbye" to BrainyQuote and "hello" to the real deal. Second, I quickly concluded that I am relieved to be closer to 40 than to 20. Growing old is good.