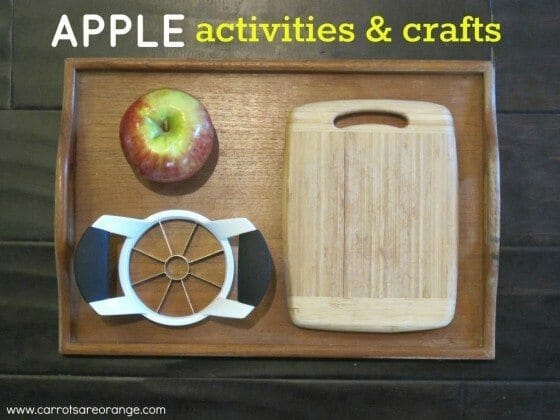 Here are Montessori Apple Activities and Crafts to celebrate the lovely fall season. These activities are a taste of what has been going on in our home!
Montessori Apple Activities and Crafts
Apple Slicing
Present an apple, a slicer and a cutting board. Demonstrate using economy of words with your child.
Apple Peeling
Present an apple, a peeler and a cutting board. Demonstrate using economy of words with your child.
Apple Picking
Nothing is more hands on than going to an orchard and manually picking apples from a tree. Plus many orchards have apple cider making and other fun fall activities for kids like a pumpkin patch, bean shelling, hay rides and a corn maze. We'll be make sauce and pies with the apples we pick. Easy recipes for cooking with kids!
Apple Action Cards
To add a bit more movement to our Apple theme, I created these Apple Action cards. We'll look through them together and talk about each image and the respective action. I have a basket of goodies to match up to the image and action as well as fun movements to "Act Out" the Action Cards. We'll be doing many of these actions for real over the next few weeks!
Apple Life Cycle & Parts of an Apple
Fun & easy way to learn botany. I used this FREE Apple Lifecycle printable from Montessori for Everyone and supplemented it with Apples A to Z, a great Apple themed children's alphabet book.
Tonging Apples
Great for fine motor skill development and pre-reading skill. Demonstrate by identifying the items on the tray, move slowly transferring the small wooden apples from left to right and speak with a few words. Once the child masters the activity, integrate pre-math by counting the apples.
I hope we inspired you today!
Marnie
Subscribe Today!
Join over 16,000 parents & educators receiving a weekly dose of Montessori learning, inspiration, parenting love. I promise not to spam you because I am awesome (and clearly so are YOU).
Print this FREE Poster: 10 Ways to Improve Communication with Your Child.
Print out this
free parenting cheatsheet
and place it somewhere you see every day.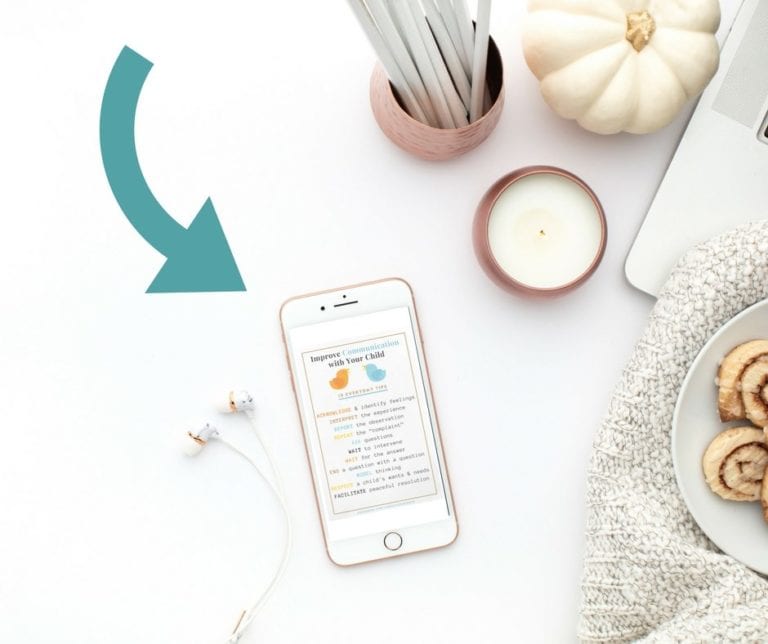 Download Your Free Printable
Download the cheatsheet. You'll get the cheatsheet, plus join 16,000+ parents & teachers who receive my parenting tips and ideas!
Print. Any paper will do the trick, but card stock would be ideal.
Place this cheatsheet in a place you'll see it several times a day.