Are you wondering how to teach Montessori geography? Montessori geography lessons, activities, and materials are a beautiful and unique part of early childhood and elementary classrooms. There are two main parts to the learning: Physical & Political (or Cultural). We begin with the big picture (e.g. the universe) and eventually get to the details of a community, home, family, and ourselves. A major aim of the Montessori works is to introduce children to the fact that we are a small part of this giant universe and within that universe, we must co-exist with many others things in life.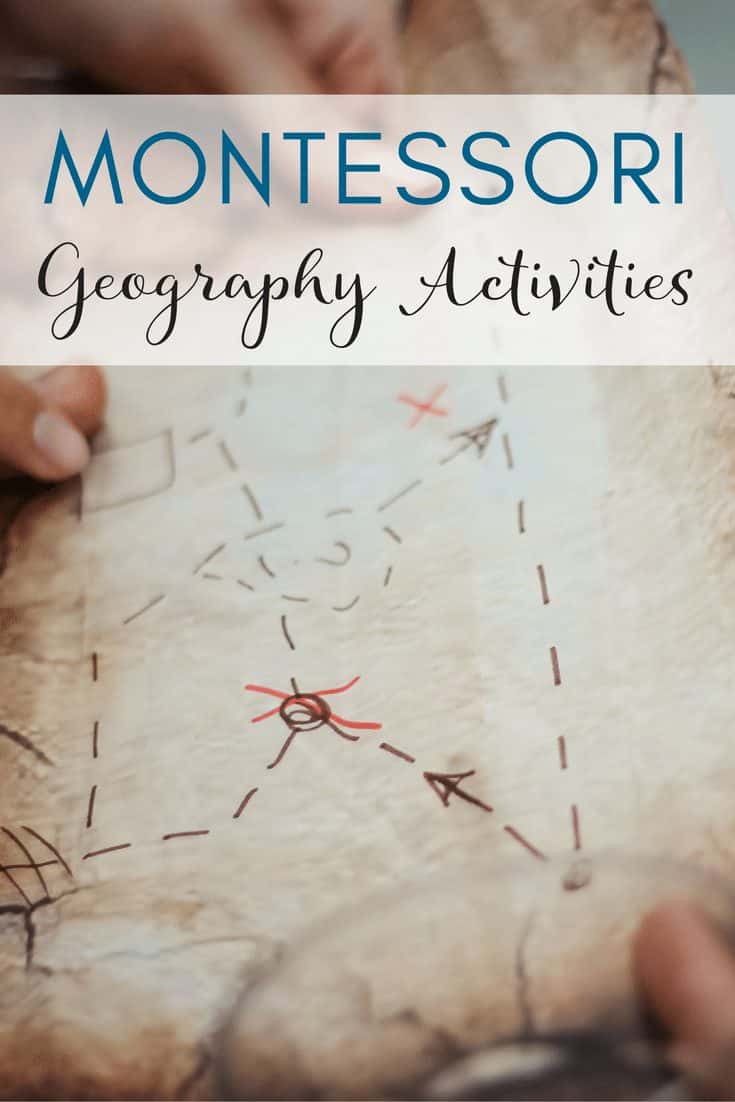 Montessori Geography Scope & Sequence
I adapted this Montessori geography sequence of lessons from coursework, lectures, and Montessori "textbooks" used throughout my training. You will find many of the Montessori geography lessons the same but the sequence will differ.
Physical Geography Works
Planets of the Solar Systems
Constellations
Layers of the Sun
Layers of the Earth
Land & Water Globe
Biomes & Habitats
Continent Globe
Globe to Map ("The Earth is a Sphere" lesson)
Making Maps with Puzzle Maps
Cardinal Direction / Compass Rose
Introducing Scales & Measurement

Cultural Geography Works
State – Where We Live State Study (and Map Making)
City/Community – Where We Live City Study (and Map Making)
Home – Where We Live Study (and Map Making)
Anti-Bias Work (e.g. What is a Family?, Peace Flag Activities)
Flags of the World (Make Your Own Map Activity)
Parts of the Flag
Continent Boxes
I hope you found this list of Montessori geography resources helpful! Be sure to join our private Facebook group for the latest in Montessori Living & Learning!
Marnie