Air exists, right?
We can't see it but we know it exists, right?
Good news! I have simple experiments to do with kids that demonstrates that air does exist! Introduce the concept of air with these fun science activities. Teaching preschoolers that the earth is made of land, water, and air is an optimal starting point.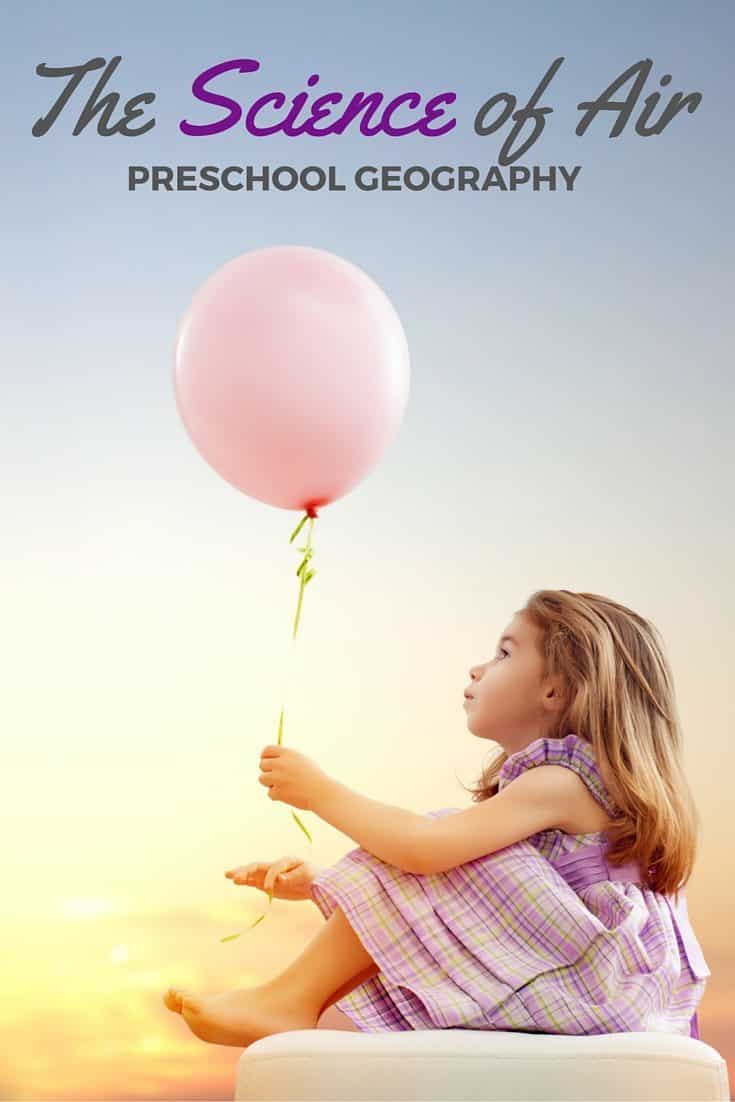 Explaining that air exists is an abstract idea. So the concept is tough for kids who learn in concrete ways for the first several years of their life. We can't actually see air but we know that it exists and takes up space. So how do we show that to preschoolers?
Introducing the Science of Air to Kids
Begin with an Introduction to the Earth Lesson using our Cross-Section Earth Model
. A follow-up book to read is Air Is All Around You
. The book engages kids, gets them thinking, and presents a few easy science activities for preschoolers.
Simple Activities about Air
Here are simple ways to show that air exists and needs space even though we can't see it:
Blow Bubbles with a Straw or your Mouth
Watch the Clouds Move through the Sky
Blow Up a Balloon
Wave your Arm to Feel the Air
Leave a Glass of Water Out and See What Happens Over Time as the Air Escapes (bubbles in the water and on the glass)
Stuff a Paper Towel in a Glass so that it won't fall out when you turn it upside down. Your child will have fun scrunching and stuffing the paper towel. Fill a bowl with water using a small pitcher to get your child more involved (plus pouring is a great fine motor activity). We dropped some liquid watercolor into the water to make it clear to the eye when the air escape and the water entered the cup. Turn the glass upside down, put it in the water. Air takes up space so the water does not come into the glass. Tip the glass a bit and water enters the glass and absorbs into the paper towel.
Get Your Download Now!

Download your air observation sheets to help you with this activity!
Here are other Preschool Geography related posts in which you might be interested in reading. Enjoy! Please leave a comment! I love hearing from you.
Resources Used in this Activity
Thank you for visiting today!
Marnie