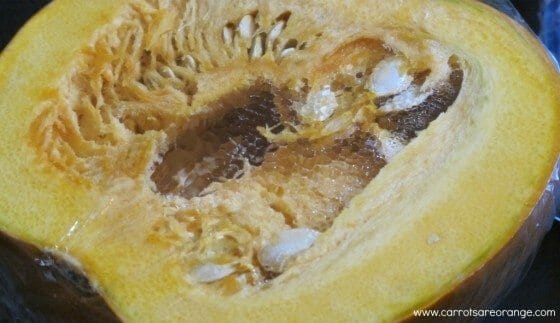 A really easy way to get a lot from exploring a pumpkin is by using all the parts after you deconstruct it. We had a pumpkin sensory bag, half of a pumpkin to explore the life cycle and seeds on a plate. I equipped them with Melissa and Doug's magnifying glass so they could get a closer look.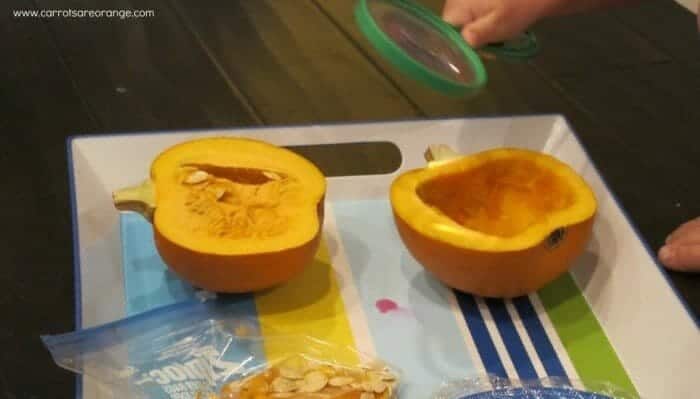 Here is what we did:
We cut a small pumpkin in half.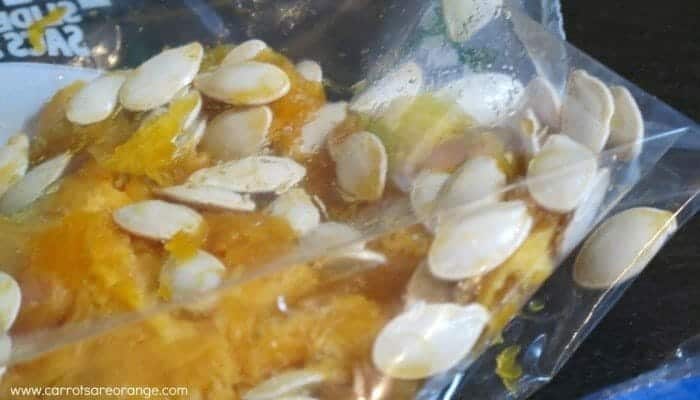 We gutted one half of the pumpkin, exploring the seeds. I placed the "guts" of the pumpkin in a small plastic food storage bag and placed into the fridge to get it cool for added sensory.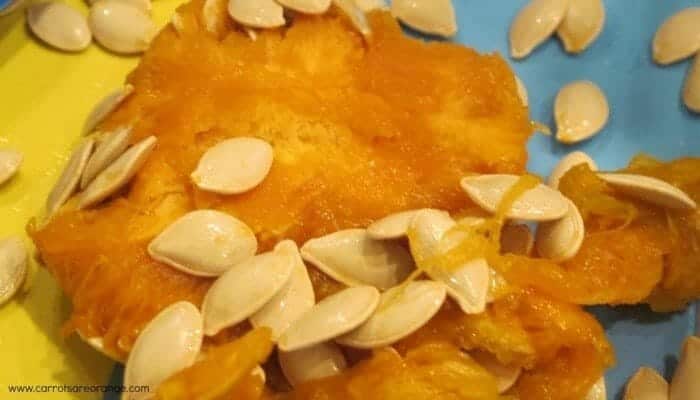 With the half I didn't gut, I wrapped plastic wrap around it.
We removed seeds and I placed these seeds on a small plate covered with plastic wrap.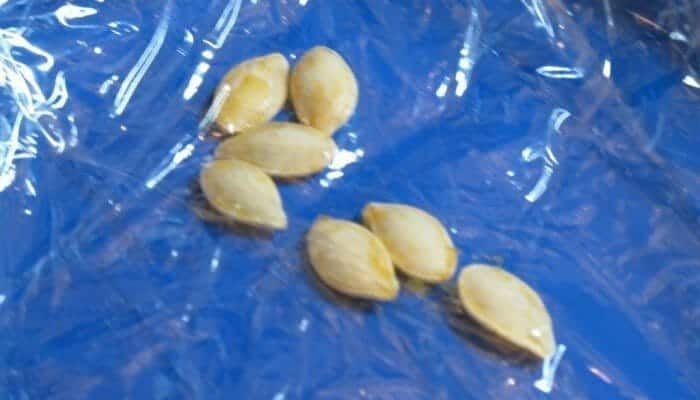 Then my son really wanted to plant the pumpkin seeds. I wasn't going to stand in his way!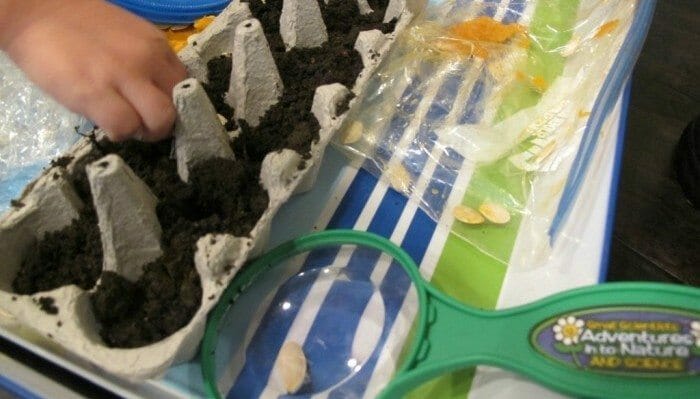 To prepare for this activity:
We worked with the FREE Life Cycle of a Pumpkin Montessori cards (under Botany) and we read:
If you enjoyed this post, check out:
One last note for you: I love this Life Cycle of a Pumpkin post from Living Montessori Now. Great ideas and inspiration!
Now, go have fun! Leave a comment! I love hearing from you!
Marnie
Subscribe Today!
Join over 16,000 parents & educators receiving a weekly dose of Montessori learning, inspiration, parenting love. I promise not to spam you because I am awesome (and clearly so are YOU).
Print this FREE Poster: 10 Ways to Improve Communication with Your Child.
Print out this
free parenting cheatsheet
and place it somewhere you see every day.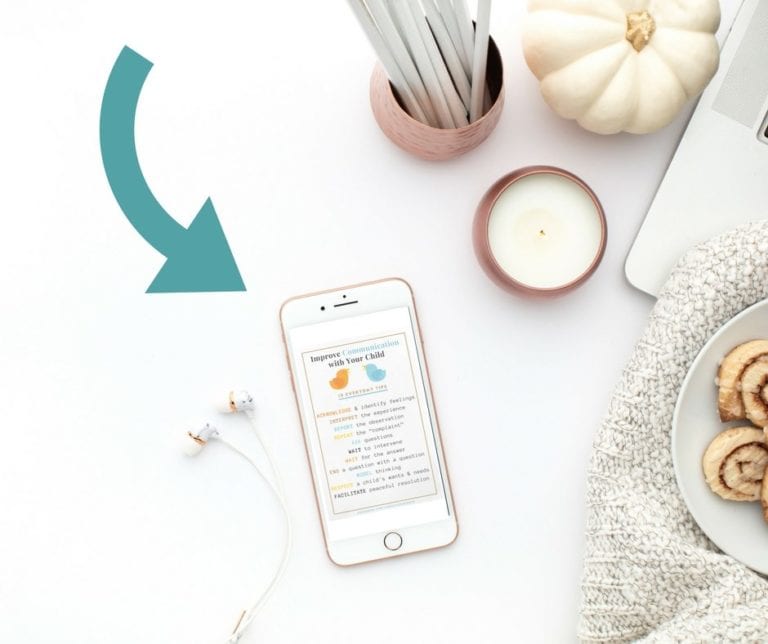 Download Your Free Printable
Download the cheatsheet. You'll get the cheatsheet, plus join 16,000+ parents & teachers who receive my parenting tips and ideas!
Print. Any paper will do the trick, but card stock would be ideal.
Place this cheatsheet in a place you'll see it several times a day.