Do you have a child ready to start save & spend his own money? Teaching kids about money is not an easy task. Saving is especially a tough nut to crack.
But it is important. We can agree on that fact.
Where do you start teaching kids about money? Feel a bit lost?
Yeah, me, too.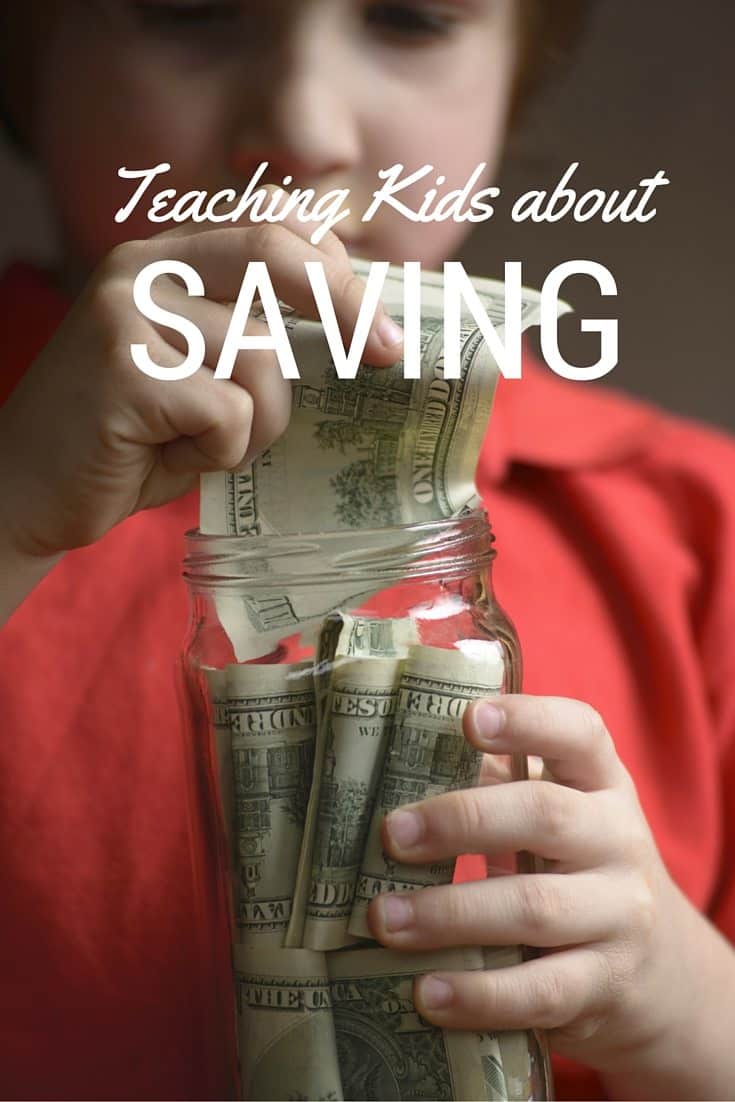 Well, here is good news!
Here is a fun way to start helping your kids learning about money. Use the adorable "I am Saving!" printable found below to help bring home the idea of what it means to save for an item. Delayed gratification is not an easy concept to teach kids. Use these labels to help you. Print out on sticker paper to affix onto a box or jar or bank to remind the child of his goal.
Related Read: Get Rid of the Piggy Bank: 4 Fantastic Ways to Teach Your Child How to Save Money
I struggle with trying to find a balance between giving my kids everything that I did not have and teaching them gratitude and delayed gratification.
Can you relate?
What do you do when a child really wants an item from the most recent Lego catalog? or want to attend a friend's birthday party with a gift?
Here is the deal with Teaching Kids about Saving
Kids like tangible. Kids like concrete.
Decide on an allowance (if any)
Ask the child to collect any funds he has received from birthdays and holidays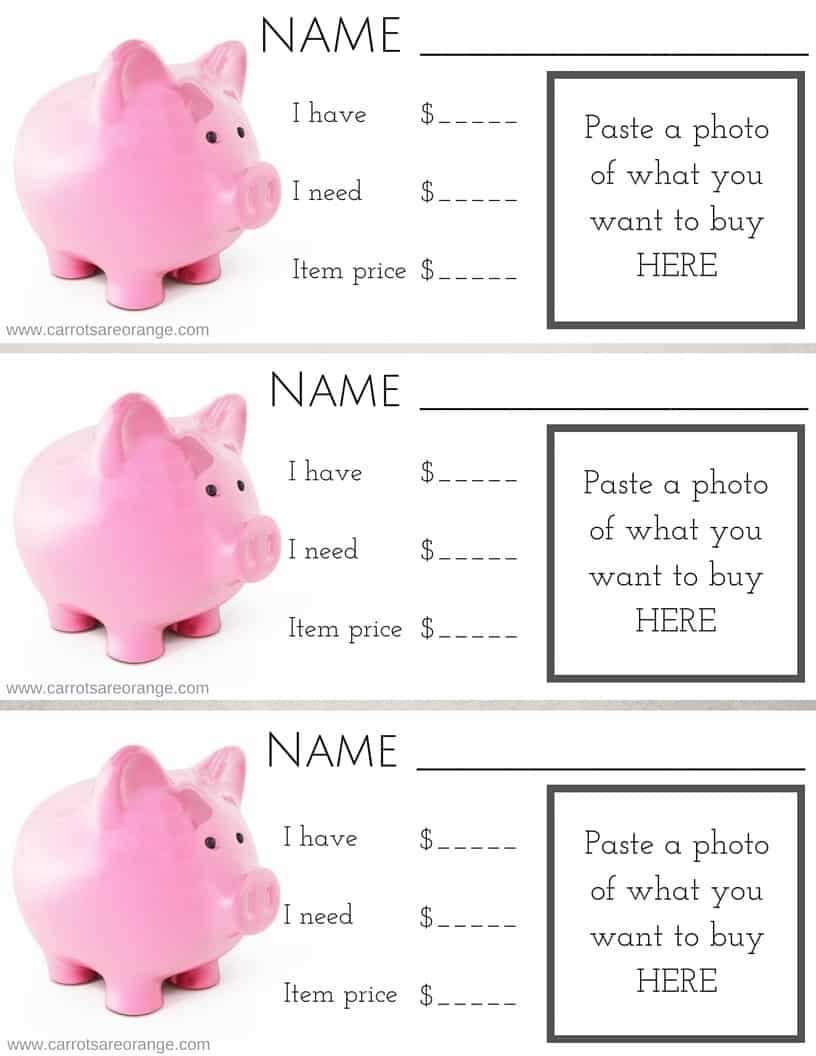 Print out this "I am Saving!" printable on sticker paper
Affix the label on the "bank", preferably one the child can see through
Update weekly or daily depending on your child's see of urgency!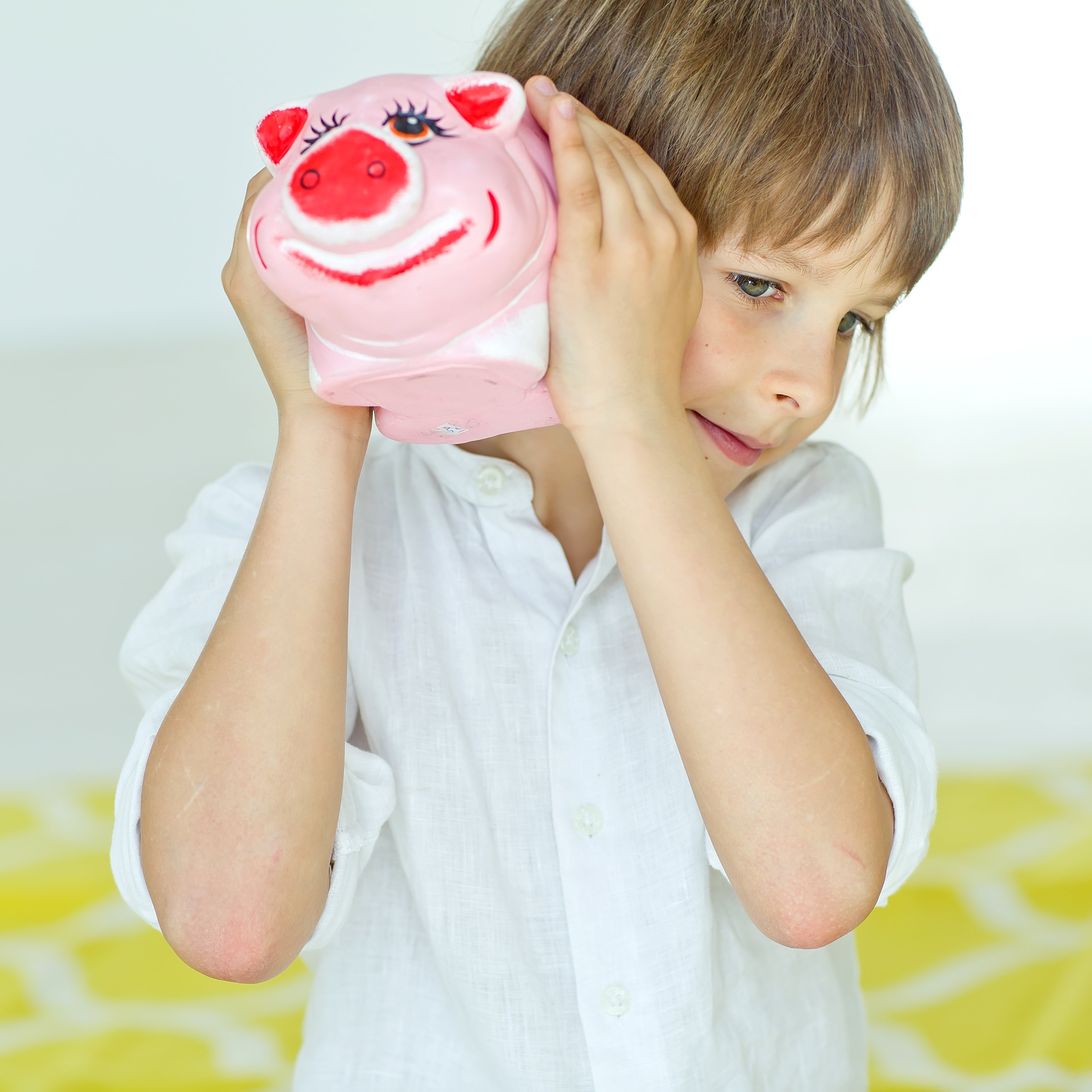 Awesome Tools to Teach Kids about Money
I wish you luck my friend. Teaching kids about money doesn't happen overnight. It is a process that happens over years. If you would like to explore other Kids & Money posts, explore my site for loads of information! If you enjoyed this post, definitely subscribe to my weekly eNewsletter for more!
Best,
Marnie