This pre-reading Montessori language activity involves simple nomenclature cards. The work can be done with image to image with label or image with label to image and the to label. I will show images of both approaches. Be sure to check out other Montessori Language Lessons.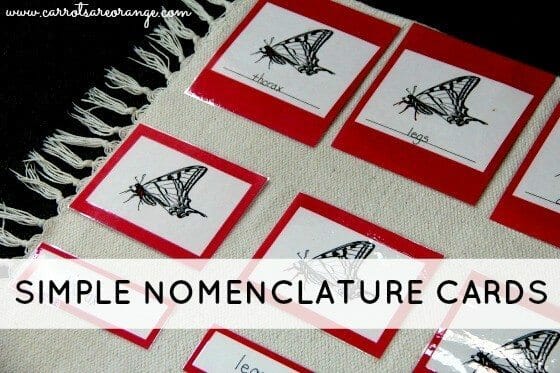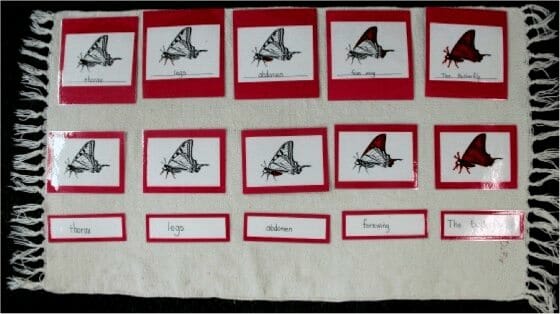 The above image shows image with label to image then to label.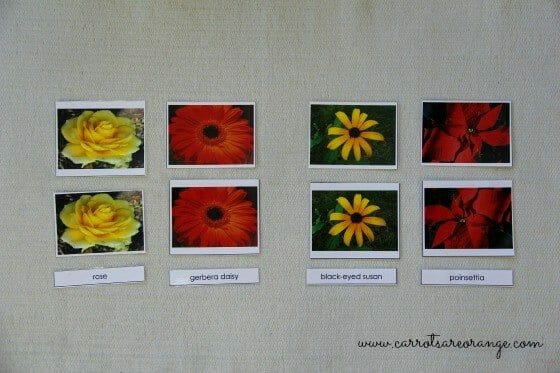 The above image shows image to image then label.
Simple Nomenclature Cards
Place pictures (with labels) in a horizontal row at the top of the mat.
Discuss the cards, the images, and the names.
Select cards with picture only.
With the picture only card, scan the pictures with labels until a match is found.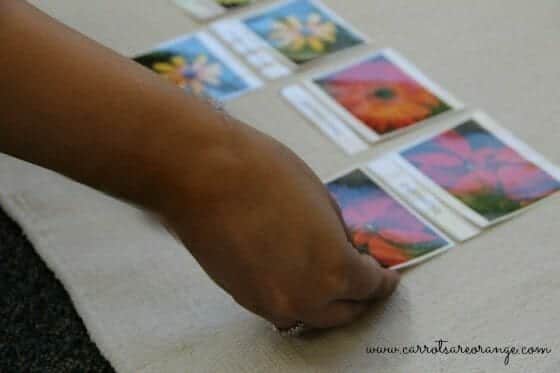 Select word labels.
Scan pictures with labels until a match is found
Place word under picture.
Once complete, place pictures with labels in tray, then pictures only in tray, then word labels in tray.
Return to shelf.
Montessori Pre-Reading lessons introduce children to the basics of reading and writing: left to right, logic, and so on. The beginnings of reading comprehension happen at this stage. Kids learn problem solving and logical sequencing. They learn how to tell stories and why story telling matters.
Print this FREE Poster: 10 Ways to Improve Communication with Your Child.
Print out this
free parenting cheatsheet
and place it somewhere you see every day.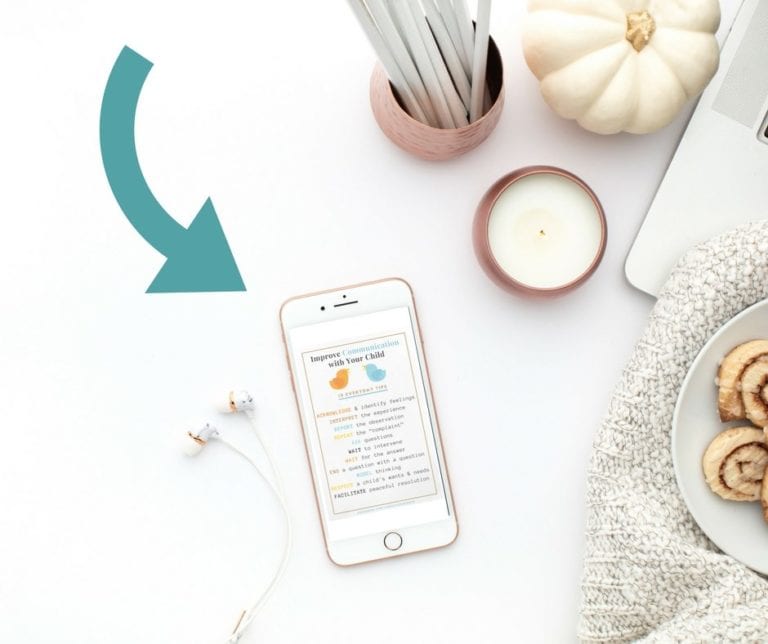 Download Your Free Printable
Download the cheatsheet. You'll get the cheatsheet, plus join 16,000+ parents & teachers who receive my parenting tips and ideas!
Print. Any paper will do the trick, but card stock would be ideal.
Place this cheatsheet in a place you'll see it several times a day.