March 14th, 2015 at 9:26:53 (in the morning and in the evening) is special in the math world. I have a really great STEM project for kids to share with you: Pi Skyline. This Pi Day Activity is simple to put together and children will enjoy using their creativity to put together their Pi Skyline.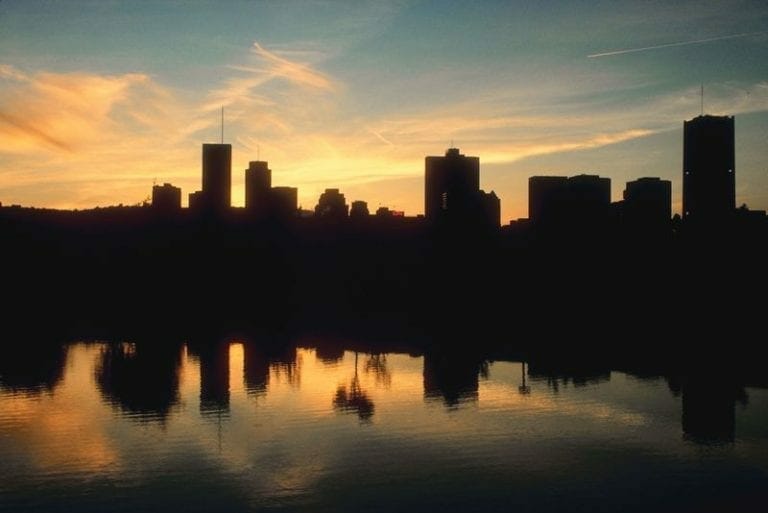 Pi Day Activity for Kids
This Pi Day Activity is well suited for a wide range of ages and abilities. The child can paper hole punch squares, measure his own grid, use a template grid, color the squares, paint the skyline, make the scene day or night, color code the grid, etc. The creative possibilities are endless for this Pi Day activity.
Materials to Consider for this Pi Day Activity
You need a grid for a base. The grid can be created in various sizes, using a pencil & ruler, using a square paper hole punch, and decorated in a variety of ways.
Large construction paper for background
Small construction or tissue paper for squares (if not coloring in)
Square Paper Hole Punch
Ruler to create grid
Pencil to create grid
Markers or colored pencils
Water color paint for background (if desired)
Glue
Scissors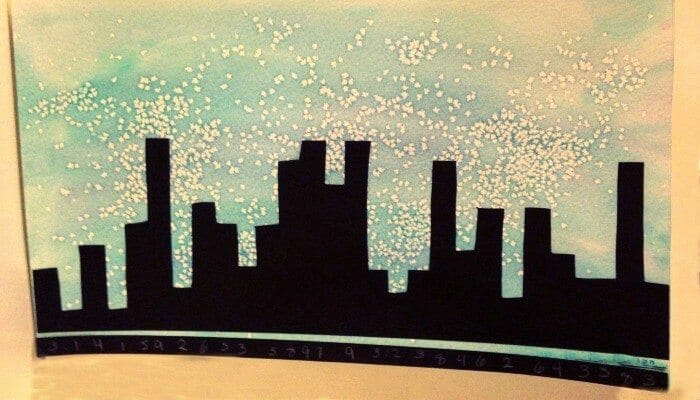 The above skyline used a penciled in grid, large paper, water colors, scissors, and black construction paper.

Pi Day Activity Approach
As I mentioned above, there are many ways to create your Pi Skyline.
Create a grid using a ruler or print one out (here is a small 10 x 10 grid to download). If you're using a square paper hole punch, you don't need to measure and draw the grid.
Ask the child to create a color code for the numbers (e.g. 4 = red, 6 = green) or if the child desires he can choose all one color (e.g. black) or the child can even paper hole punch square images from magazines to glue onto his grid.
Introduce the number to the child (click on this link if you need a refresher on the background of Pi). The child can choose however many digits he'd like for his project. Here is a quick reminder:

3.14159265359…

Show a few examples of a Pi Skyline
Encourage your child to create his own skyline using the number (and color coded) grid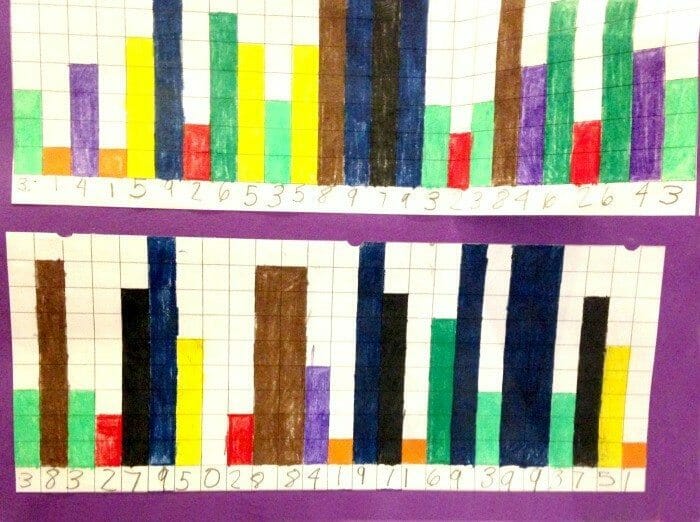 This skyline used large piece of construction paper and markers to color in a grid created with pencil.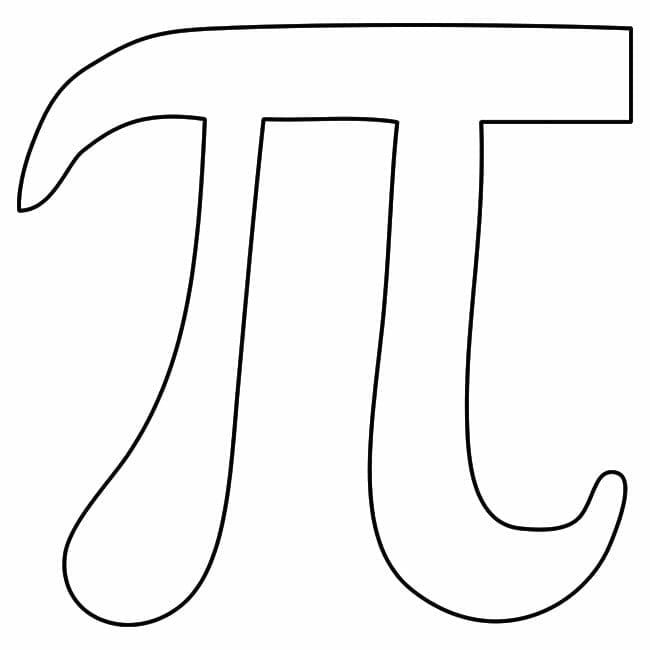 Click on this image for a fun coloring page for kids.
Benefits of this Activity
Spans wide age range
Allows child to use unique creative approach
Introduces basic computer programming
Process Art using a variety of mediums
Learns math with the decimal, digits, place value, or simple numeration
Measuring work with ruler
Fine Motor work with coloring, using a ruler, and paper hole punching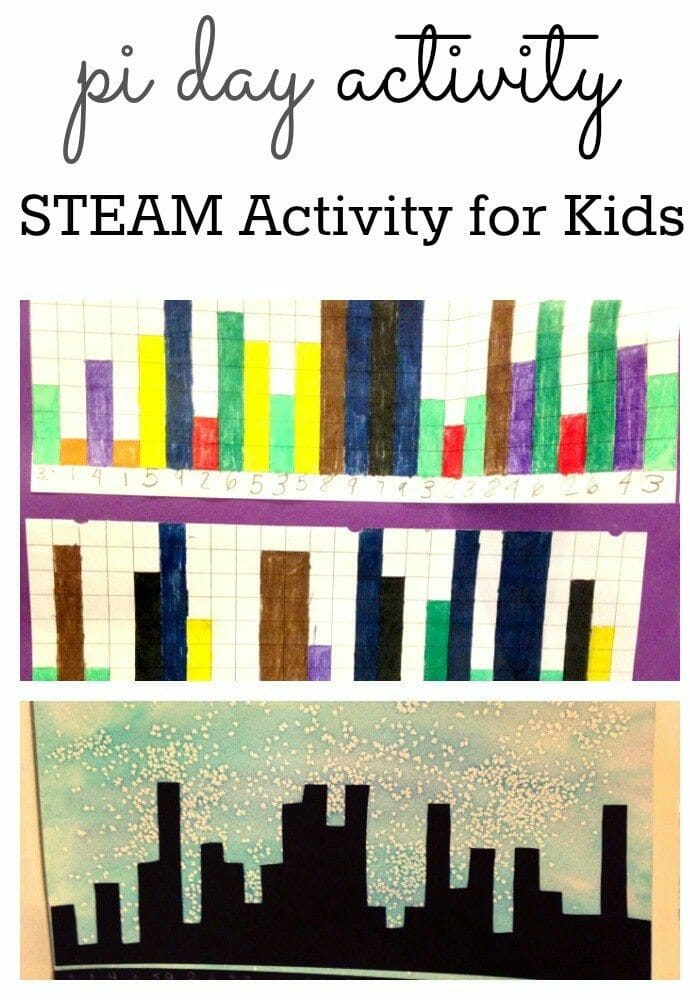 I hope you enjoyed this post! Share your creations on our Facebook page!