My 2..5-year-old hopped off his chair and walked over to a cabinet. He pulled out dishes and glasses, then ran over to the kitchen table and began setting places for himself and his brothers. This scenario is an example of Montessori parenting.
Montessori embodies this act. Respecting the child. Giving him space and time gives him the opportunity to grow and to develop in a healthy and productive way.
Related Post: What to Say to An Anxious Child
Montessori is a lifestyle. Dr. Montessori, although she wrote extensively about Montessori as an educational approach, did not intend for this approach to guiding children to be limited to the classroom. Quite the contrary, Montessori, with the focus on the development of the whole child, should embrace the child's life as a whole, including his time in the classroom and outside the classroom, whether with Mother Nature or at home with family.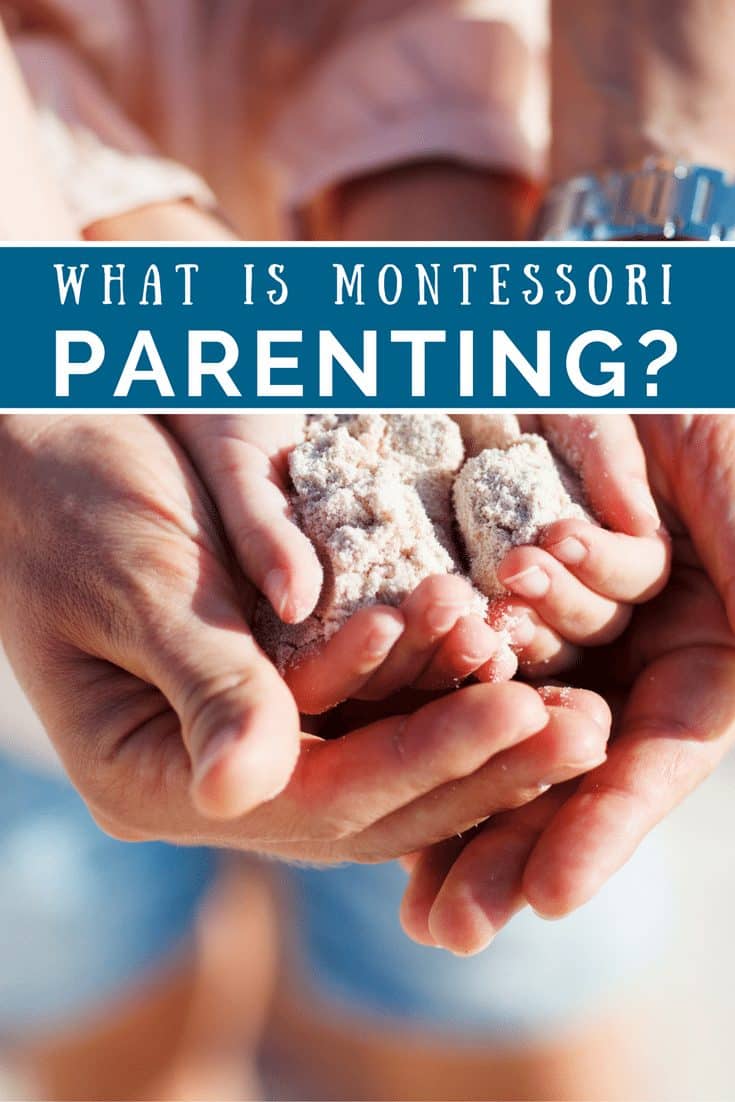 How to Define Montessori at Home and Montessori Parenting
Montessori parenting is a big part of the Montessori philosophy. Bridging the gap between home and school is critical to raising a Montessori child. Work with your child's teachers to make that happen.
Related Post: 12 Ways to Integrate Montessori at Home
Life offers moments to guide children. Let them put on their own shoes. Offer them support without doing it for them. Don't assume you have the answer or can solve their problem. Children are capable of doing and being so much. Respecting the potential of our kids to grow and develop based on their own instincts and tendencies is just as much a part of the Montessori classroom as it is a part of the Montessori home environment.
Related Post: Your Child is a Killer Communicator
Opening up our eyes to that possibility is key with integrating Montessori at home. At the risk of sounding cliche, the world is our classroom. What Dr. Montessori emphasized included an approach to communicating with children, disciplining children, guiding children, and preparing the environment to ensure success in a child's development.