Large Bead Stringing is one of the first works within Practical Life's Care of the Environment. A powerful yet simple exercise that works fine motor skills and focus. With patterning, Lacing Beads
also provides a young child exposure to early math.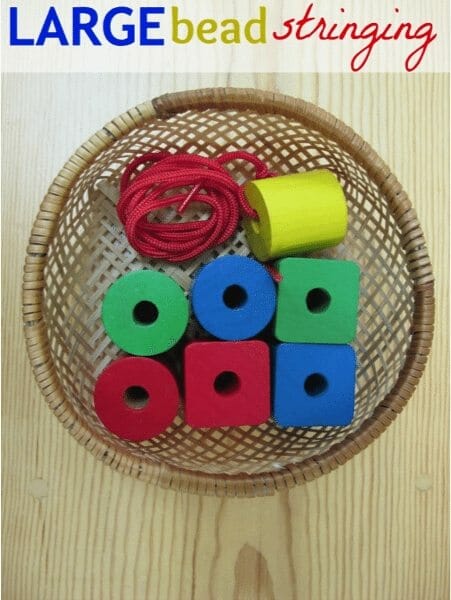 Invite child, retrieve a rug and have child carry the basket to meet you.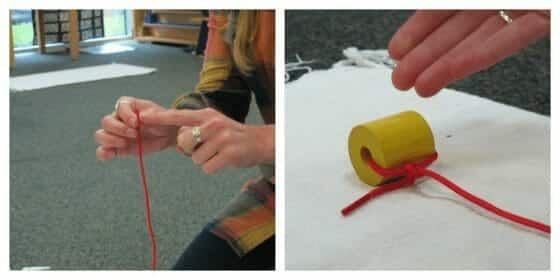 Show child tip of the string: "Stiff like a needle." Explain purpose of "keeper" bead.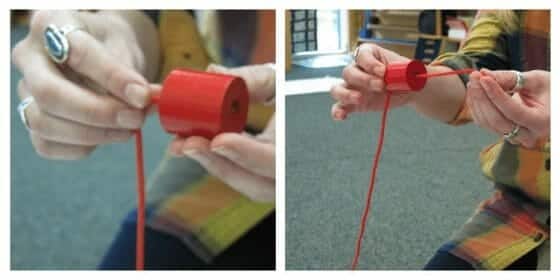 Show child the hole. Hold the bead with sub-dominant hand and push the tip of the string through the hole with your forefinger and thumb.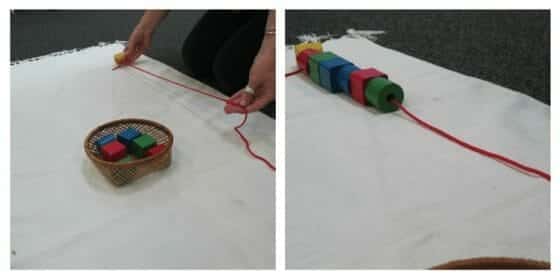 Pull the string through each bead until it meets the "keeper" bead: "Click" as each bead touches.
To unstring, slide one bead off the string at a time and place in basket.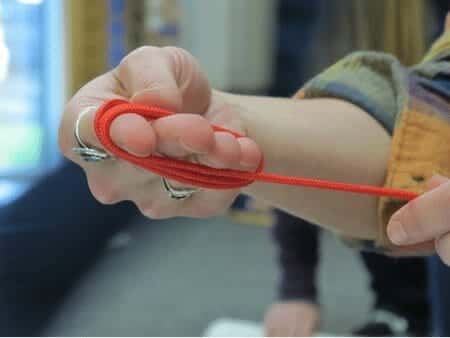 Wrap string around hand loosely and place in basket. Offer child a turn.
Pretty simple, right?
Marnie