I love refreshing our Montessori shelves based on the season or my sons' interests. I posted last week with a bunch of ideas for Spring shelves. Well, I had two more Montessori Shelf Ideas up my sleeve that I thought I'd share with you all today.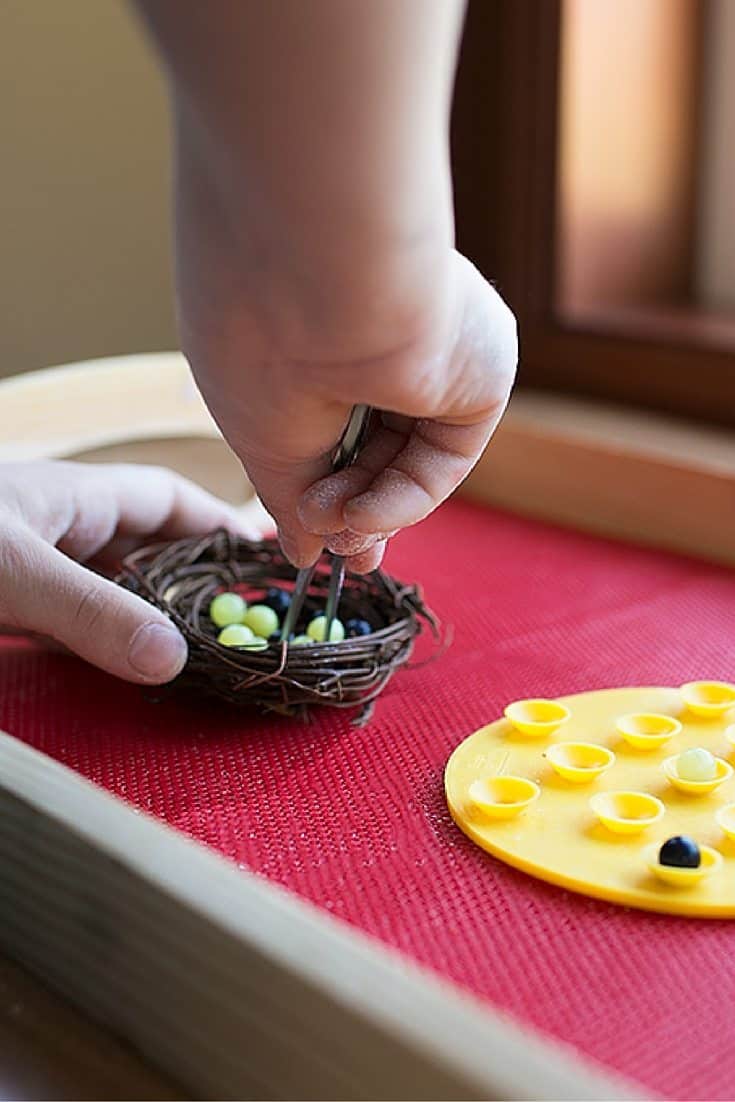 We discovered that education is not something which the teacher does, but that it is a natural process which develops spontaneously in the human being. ~ Dr. Maria Montessori
Unique Montessori Shelf Ideas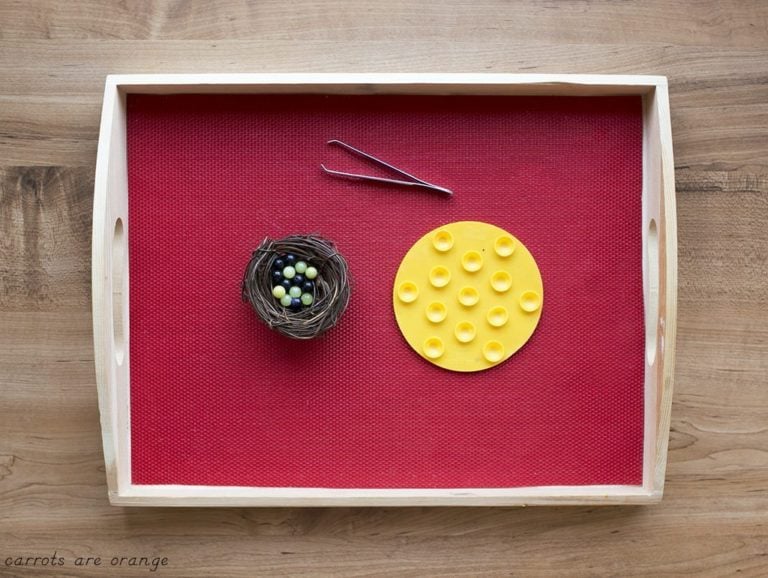 I call this tray "eggs in a basket". I like this tray because you can cater the transfer to fit a range of development. For example, my six year old enjoyed using the tweezers while my two year old used his fingers to transfer the small beads. The other aspect to this tray I find appealing is that you can place the exact number of beads to fit the holes. The nest I purchased from Michaels, the small beads are from a local bead shop, and the small round suction mat I purchased at a local drug store.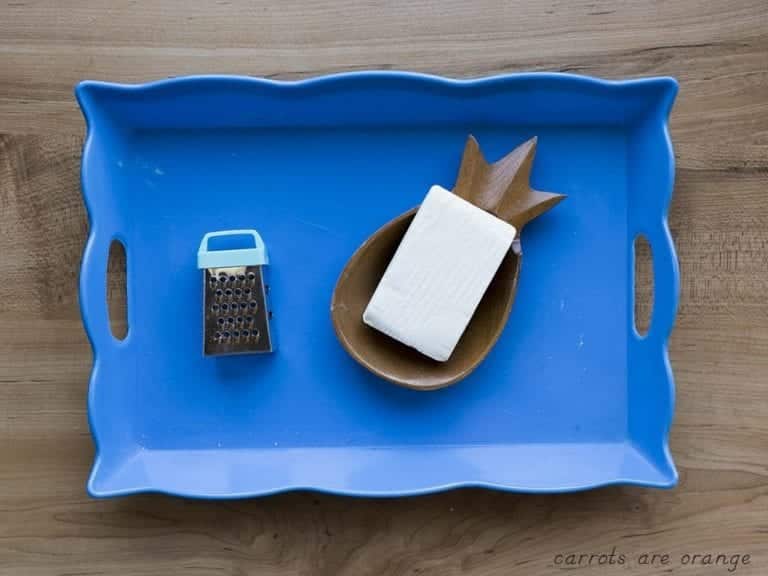 How adorable is that grater? Kids love to grate in the kitchen. We also love to integrate the work into activities in the classroom by working fine motor skills, building hands strength, and then using the shavings in science and/or art projects. I bought loads of Ivory soap for one of our all time favorite science experiments many years ago. Turns out this soap is a great material for grating, too.
Don't miss out on my Montessori eBooks. I have two! Taking Montessori Outside and Montessori at Home: a Guide for Parents! Both books come with loads of resources, ideas, and printables for your enjoyment!
I appreciate and admire how so many Montessori shelf works appeal to a wide age and developmental range. The above trays were enjoyed as much by my six year old as they were enjoyed by my two year old. Meeting the needs of children at different developments points is indeed a challenge, but one that I am happy to meet.
Thank you!
Marnie