Big transitions can be upsetting for kids. Most of us adults feel the pain, too. Kids are capable of handling life's big topics with grace. Sometimes kids need a bit of help from us.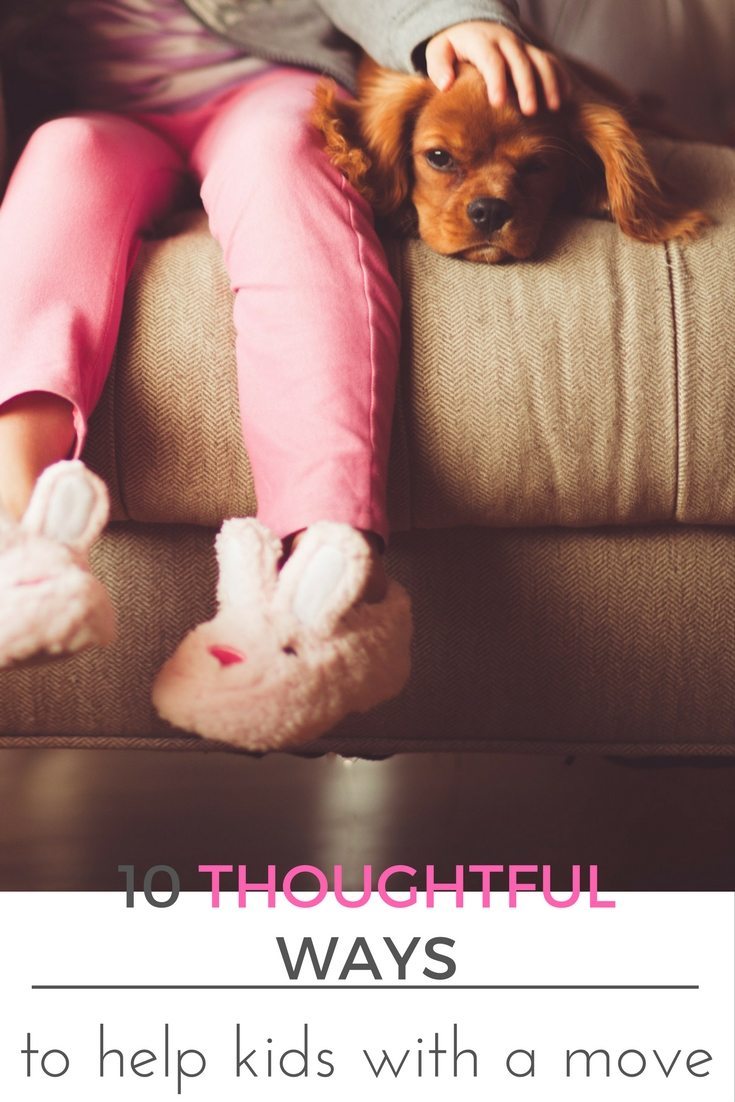 Moving to a new home can be an exciting event for adults. But young children aren't always as able to adapt quickly and willingly to changes in their routines and surroundings. Moving to a new home can cause alarm, sadness, and anxiety in children as the comfort of familiar spaces are taken away. Here are 10 tips to help prepare your child to move into a new home.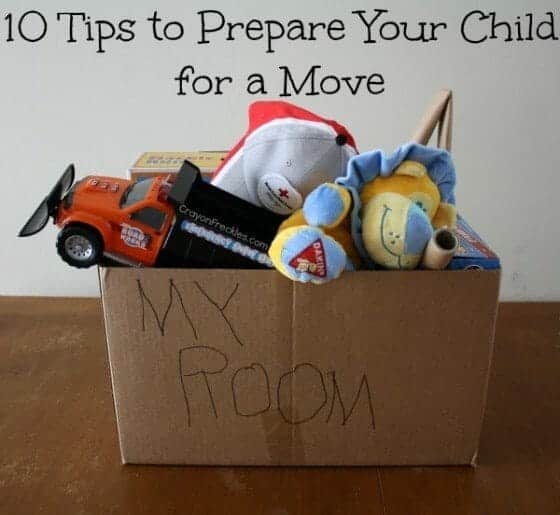 How to Prepare a Child for a Move
1) Talk to them in advance: To help minimize this, talk with your child early on about the move, answering any questions they have. Validate their feelings and share your own, if you're comfortable.

2) Make a countdown: Get ready for the big day in a way that is tangible to your child. You can print out a calendar for them to cross off each day, make a paper chain, or do an advent style countdown. Build up excitement and anticipation for "New House Day".

3) Visit the new place beforehand: If possible, visit your new home with your child, allowing them to explore. While you're there, you can ask them what their favorite things are about the house, how you can arrange their new room, or what color they'd like the walls to be.

4) Learn more about your new neighborhood, city, state, or country: If you're moving to a new city, state, or country do a little research and learn about it with your children. What are some family attractions that you can visit together? Is there a park nearby that you can play at on your "New House Day"?

5) Prepare a list of new things you will do in your new home: Sit down and make a list of things you can do as a family at your new place. You could plan a garden or come up with a new weekly family tradition. You could even plan to "camp out" on the living room floor for the first night.

6) Let them pick out something special for their "new room": It's not always feasible to be able to purchase a new bedding ensemble or completely redecorate your child's new room. But you can take a trip to a local store and let them choose a new picture, pillow, or nightlight as a special addition to their new space.

7) Take a memento from your old house: Our homes hold so many emotion-filled memories. Help your child find a small piece of it to take to the new house. Examples of these items could be a rock from the garden, a small plant, or even water from the faucet turned into a DIY water globe.

8) Create a memory book of your old home: Take pictures of each room in your house to create an album out of. Depending on their age, your child could even take their own. These can be placed in a small album for the child to keep and thumb through when they want.

9) Make a plan on how to stay in touch with friends: If your move entails leaving friends behind, help your child find ways to create memories of them or stay in contact with them. Young children aren't always able to remain connected to their little pals via writing. However, you can help your child in creating special cards for them. If your child is in school, perhaps you could ask the teacher if the other students would like to draw a picture for your child to put in a binder.

10) Put together a special moving day kit: Let your child pick out some of their special items that they don't want to be packed. They can put them in a bag or have their very own moving box that goes with you in the car as you travel to your new home. This will allow them to have their treasured items accessible to them as soon as you arrive.
Children's Books to Help with a Move
Below are a few books that will help you and your child with moving!
Thanks for reading today!
Andie