My oh my water beads. I love them. I really do. Some days, though, my sons are a bit too excited to play with them. Yesterday morning was one of those days. I was excited about these water beads. I had plans for them. Outside. (Ah-hem.)
My 3 year old eyed them on the counter before I had the chance (aka "I was using the bathroom") to prevent him from dragging over the chair and reaching for the bucket. He tried, yes, he tried, really hard in the way a 3 year old can do so to gently bring the bucket to the floor but alas they splattered everywhere.
Our 16 month old thought it was great, smashing them with his little toesies until he slipped and bonked his knee. Our 3 year old was having a blast too until I was unable to get to the box of Cheerios (blocked by a stream of beads) to help him with breakfast.
So, the morning didn't start off well. I thought hard about adding a substance that would make the beads less slippery (which makes me sad because that is one of the best parts of the material, I think) and thus more manageable as an indoor activity.
Deborah from Teach Preschool recently added shaving cream to her water beads and it was a great hit. So, voila, that is what we did and, thank you Deborah, we have a winner.
As the shaving cream changed texture it made for a new sensory experience and activity for the boys.
I suppose the lesson here is if you are intimidated by a material (e.g. playdough, insta snow, etc) like I am often by water beads, think a bit about how you can create an environment of success for you and your child(ren). I try to be as proactive as possible in anticipating where the activity might go so that I can create an environment where my boys can and will succeed. Not easy to do but possible. One final note, whipped cream would be a wonderful edible substitute for shaving cream. Something to keep in mind!
Thanks for choosing to read this post today. I hope that we inspired you.
Marnie
Subscribe Today!
Join over 16,000 parents & educators receiving a weekly dose of Montessori learning, inspiration, parenting love. I promise not to spam you because I am awesome (and clearly so are YOU).
Print this FREE Poster: 10 Ways to Improve Communication with Your Child.
Print out this
free parenting cheatsheet
and place it somewhere you see every day.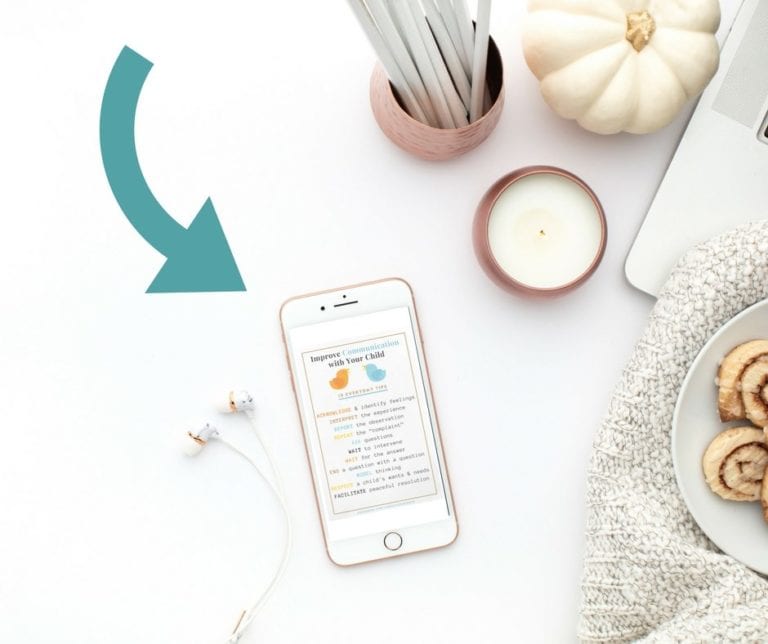 Download Your Free Printable
Download the cheatsheet. You'll get the cheatsheet, plus join 16,000+ parents & teachers who receive my parenting tips and ideas!
Print. Any paper will do the trick, but card stock would be ideal.
Place this cheatsheet in a place you'll see it several times a day.