---
What a Successful Garden? Questions to Ask.
Are the children involved?
Are the children happy?
Are the children working independently?
Are the children working with purpose?
Are the children working well together?
Are the children effectively resolving conflict?
Are the children asking questions?
These are the questions to ask yourself. Gardening with kids is not easy. Gardening with kids requires you to put their learning and their experiences first. Furthermore, it requires to you accept that fact that most of what you're doing in the garden with a child trumps any harvest you may reap. That takes a bog leap of faith. You have to hold onto that fact, though.
Redefining your idea of success and your idea of perfection is critical in gardening with kids. As I mentioned gardening with kids is not walk in the park.  Think hard about what defines success in your garden as you work, learn, and teach with children. The ballgame looks a whole lot different.
Marnie
---
---
Print this FREE Poster: 10 Ways to Improve Communication with Your Child.
Print out this
free parenting cheatsheet
and place it somewhere you see every day.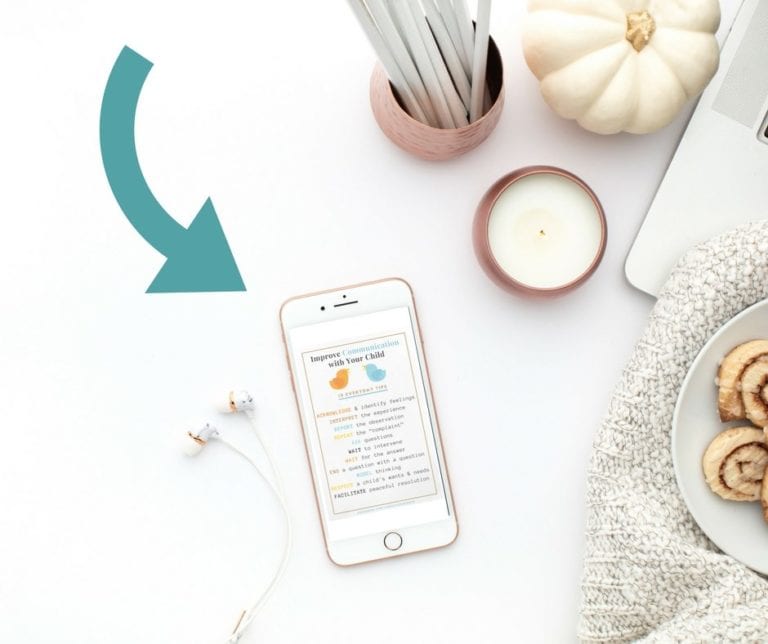 Download Your Free Printable
Download the cheatsheet. You'll get the cheatsheet, plus join 16,000+ parents & teachers who receive my parenting tips and ideas!
Print. Any paper will do the trick, but card stock would be ideal.
Place this cheatsheet in a place you'll see it several times a day.
---