---
One of the first lessons in Montessori Early Childhood (3-6 years old) is the Transfer of Dry Goods. This Montessori practical life lesson is easy and inexpensive to put together in the classroom. It's also a great example of a practical life work that's easy to replicate at home.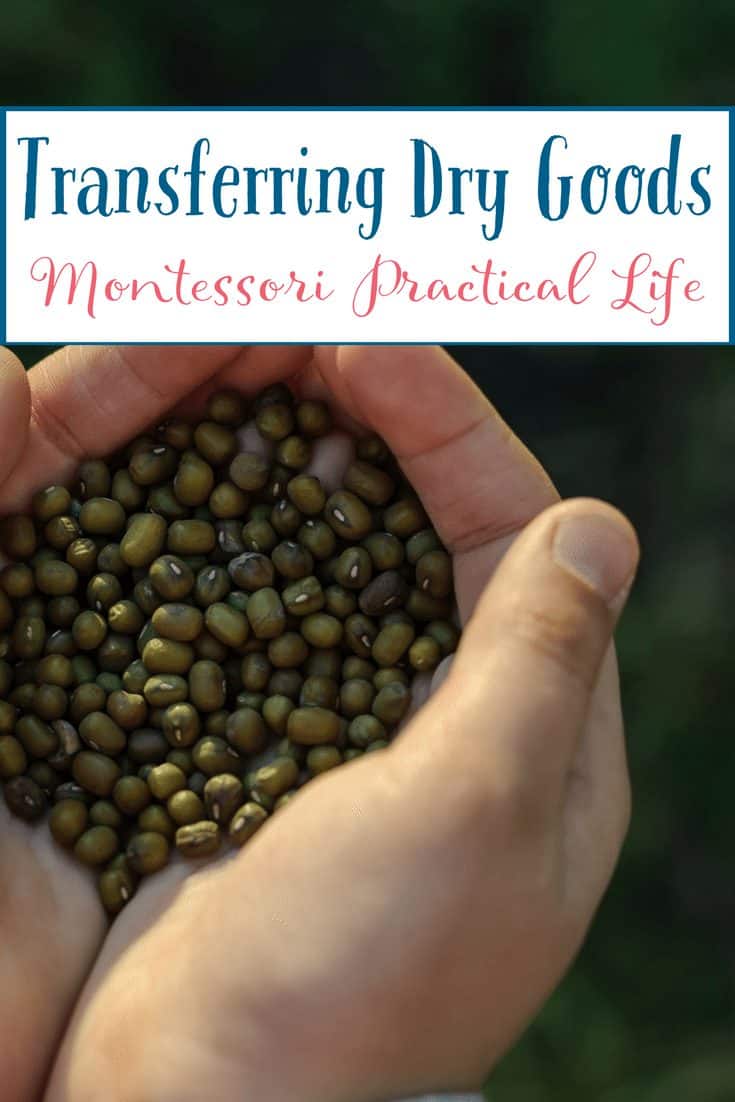 Montessori Practical Life Lesson of Transferring Dry Goods
To set up this lesson, you want to use identical bowls and all like goods. This allows you to isolate the quality and difficulty of the activity for the child.
Possible dry goods to use with the lesson:
stones
pasta
beans
coins
beads
pom poms
corn kernels
pumpkin seeds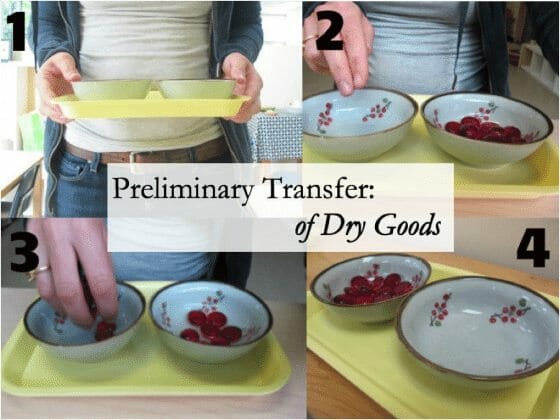 Transferring Dry Goods Approach
Invite the child to the work: "Today we're going to learn something new!" Take tray with bowls from shelf with both hands, lift so arms are even with waist and slowly carry to table and gently place down.
Trace surface area of each bowl saying, "This is a large dish and this is a large dish. This one is empty. This one is full."
With dominant hand, slowly pick up a handful of objects from left bowl and transfer to empty bowl on the right.  Continue until all objects are transferred and end with, "now this bowl is empty and this bowl is full."
Repeat, moving objects back to original bowl. Then ask the child, "Would you like a turn?"
Pick up tray and return to shelf.
Aims include concentration, coordination, hand eye coordination and preparation to pour liquids.
If you like this activity, check out:
Apple Coring
Corn Shucking
Potato Peeling
Washing
Blueberry Transferring
Walking the Line
Open and Close Tray
Clothespin Color Matching
Melon Balling
Egg Peeling
Making Soup
Sorting
Lacing
Lemon Squeezing
Whisking
Peppercorn Spooning
Peace Curriculum
If you would like to learn more on the Practical Life Philosophy, here are two posts:
What is Montessori? Practical Life
What is Montessori? More On Practical Life
Thanks for reading! Comment! I love hearing from you!
Marnie
---
---
Print this FREE Poster: 10 Ways to Improve Communication with Your Child.
Print out this
free parenting cheatsheet
and place it somewhere you see every day.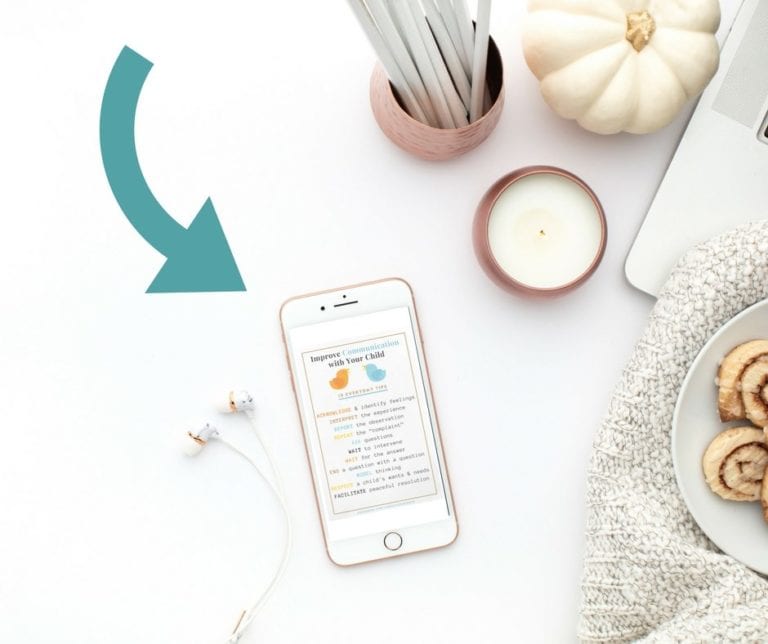 Download Your Free Printable
Download the cheatsheet. You'll get the cheatsheet, plus join 16,000+ parents & teachers who receive my parenting tips and ideas!
Print. Any paper will do the trick, but card stock would be ideal.
Place this cheatsheet in a place you'll see it several times a day.
---