We created an Earth from egg cartons. First, we tore apart and cut up the cartons.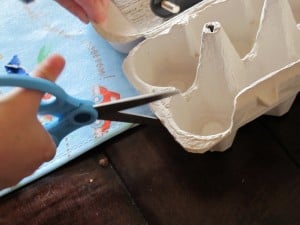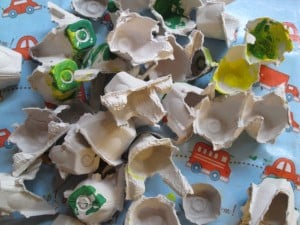 Then we grabbed green and blue paint, a few brushes and set up our activity table.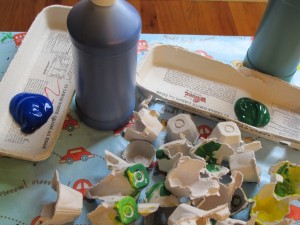 Then we painted the cartons and let them dry.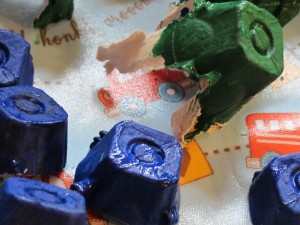 In the meantime, we painted a big circle on a piece of poster board by mixing all sorts of colors together to create a base color for our Earth. My son painted away and I refined the edges a bit. You could also use tape to allow your kids to go crazy with the painting while keeping the "integrity" of the circle.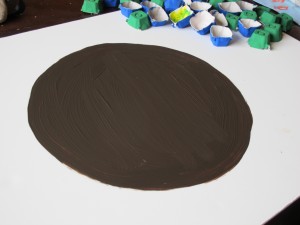 Once the egg cartons were dry, we trimmed them to make gluing a bit easier.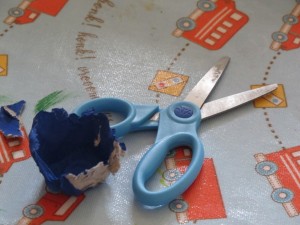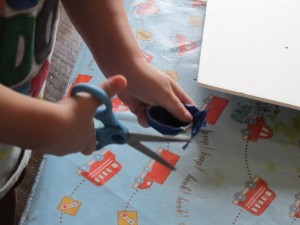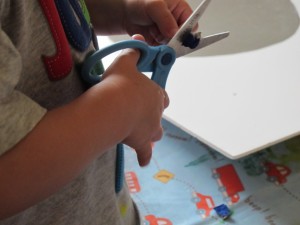 Then we got out brushes and glue. My son started spreading the glue all over the poster board.

Then we glued the egg cartons in no particular design onto the poster board. The green pieces were glued on opening faced down, the blue pieces were glued opposite to get a better sense of the deep blue oceans. There were more blue pieces than green pieces.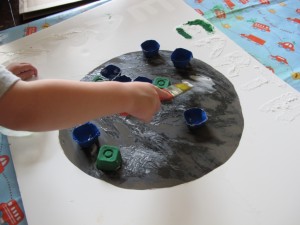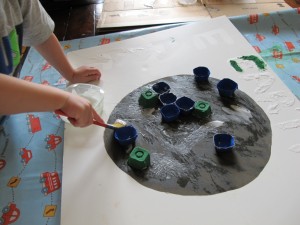 Then we waited (again)…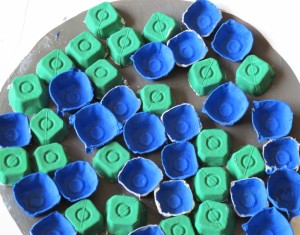 I ended up using an X-Acto knife and cutting a square around the Earth and then displaying it. There are a variety of ways you could display. Given that I have an almost 3 year old and a 15 month old, I am really happy with the result.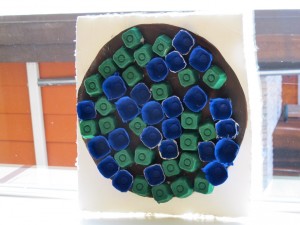 As a side note, we used the torn up egg carton as a bonus sensory experience, particularly with our younger son. The Earth itself is a tactile experience.
Check out this amazing link up! Browse and share your ideas!

Thank you for visiting! I hope that we inspired you today!
Marnie
This post has been entered in Tinkerlab's Creative Challenge!

I shared this post at:

---
---
Print this FREE Poster: 10 Ways to Improve Communication with Your Child.
Print out this
free parenting cheatsheet
and place it somewhere you see every day.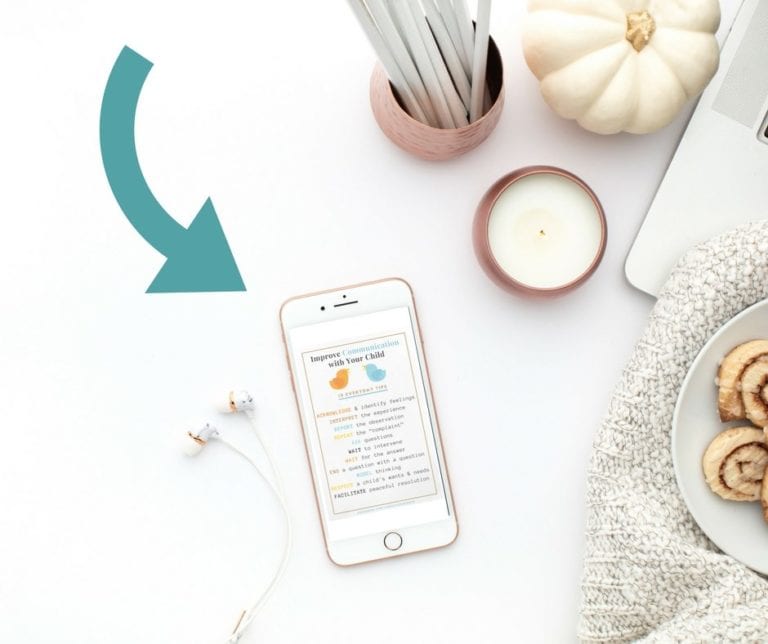 Download Your Free Printable
Download the cheatsheet. You'll get the cheatsheet, plus join 16,000+ parents & teachers who receive my parenting tips and ideas!
Print. Any paper will do the trick, but card stock would be ideal.
Place this cheatsheet in a place you'll see it several times a day.
---