When I first began learning about Montessori, it became clear that creating a Montessori environment at home was something I could absolutely achieve. The journey to Montessori has been wonderful for so many reasons. One big result is the effort to bring more simplicity into our home. In addition we want to create an environment that fosters develop of a child's whole self from basic skills like writing and reading to reasoning to life skills like independence.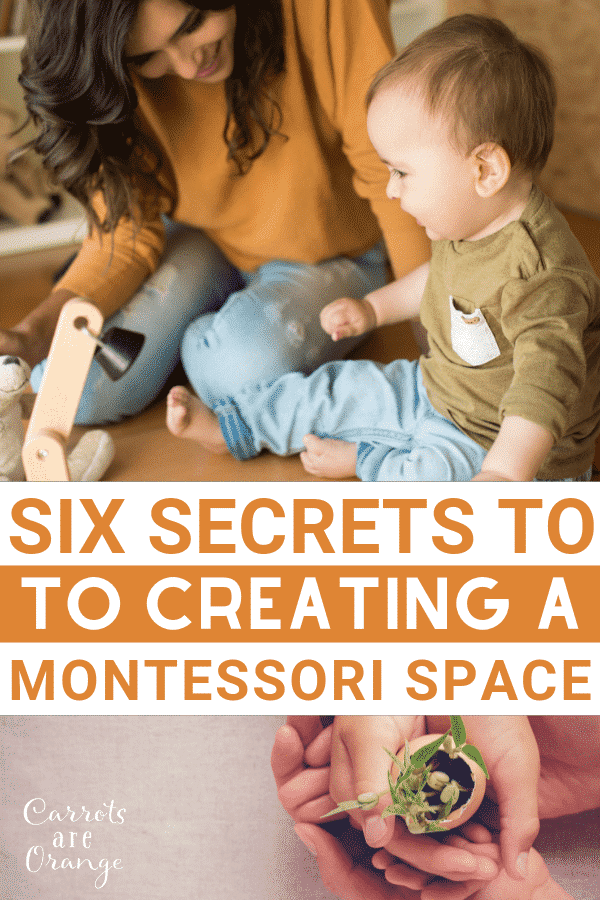 Six Secrets to Creating a Montessori Environment
Here is a list of our goal in creating a peaceful space for our boys so they can play and learn to their potential.
#1 – Rotation
I didn't get rid of every item we own in order to create simplicity. For me, it is about organization. One way to achieve simplicity without limited the materials for your children is to rotate. We rotate books, writing materials, art materials, blocks, puzzles and a variety of other items about once every 3 weeks. You will be amazed at the response from your children. There is more peace and there is greater interest in materials that have been removed from their environment. They are familiar with the materials but have a new way of exploring them. [Read more…]