Per Maria Montessori, the sensitive period for sensory exploration begins at birth and ends roughly around 4 years old: "A child takes in information about the world through his senses. As the brain develops, it becomes able to discriminate between relevant and irrelevant sensory stimuli. The most efficient way to accomplish this is for the brain to pay attention to all sensory stimuli. The most repetitive (and therefore most important) of these will strengthen neural pathways, while the less common, although initially detected, will not provide enough brain activity to develop sensitivity to them. By age 4 or so, the brain has finished its "decision-making" about which stimuli are relevant, and worth attending to. Other stimuli will be ignored. This period, then, is important for helping the child attend to differences in sensory stimuli, which in turn can lead to a greater ability to impose a mental order on his environment." Pretty powerful stuff.
We're all about the sensory experience and texture cards and sound boxes are a great way to achieve this experience. Over the past few months we've created various sound boxes and texture cards and collected each object in a "sensory" basket. Every day my sons find and explore this basket.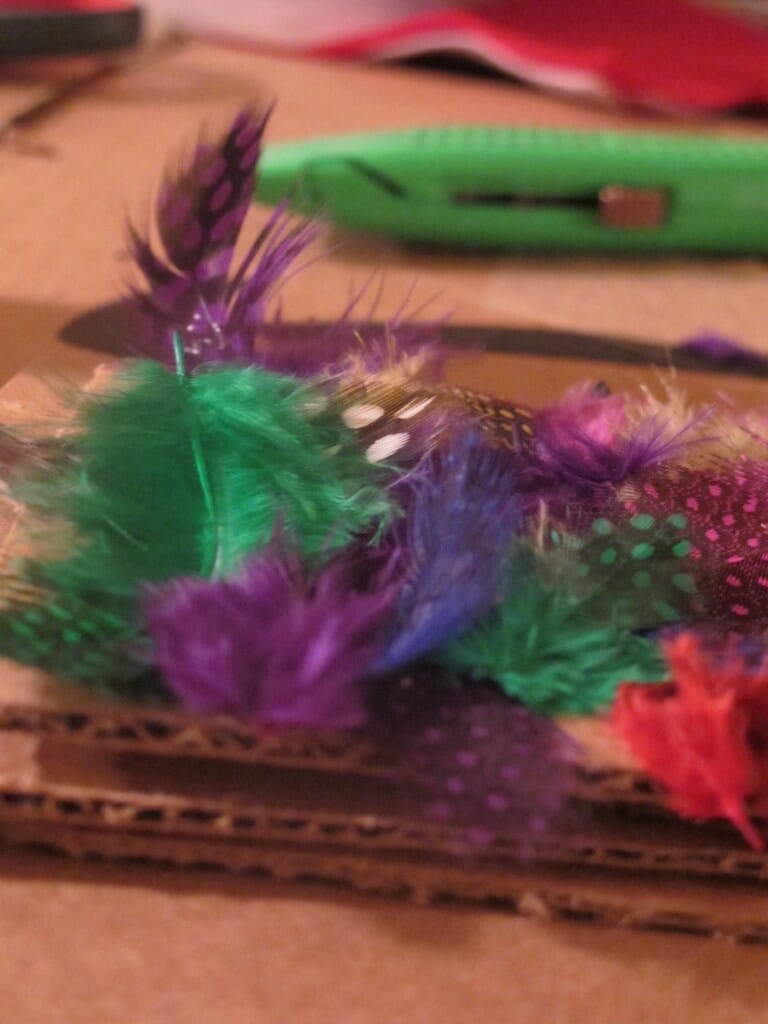 Super easy.
Grab card board, card stock or index cards. Rummage through your cabinets. Grab buttons, cotton balls, wax via a melted crayon, foil, fabric, foam letters, sand paper…
Feathers…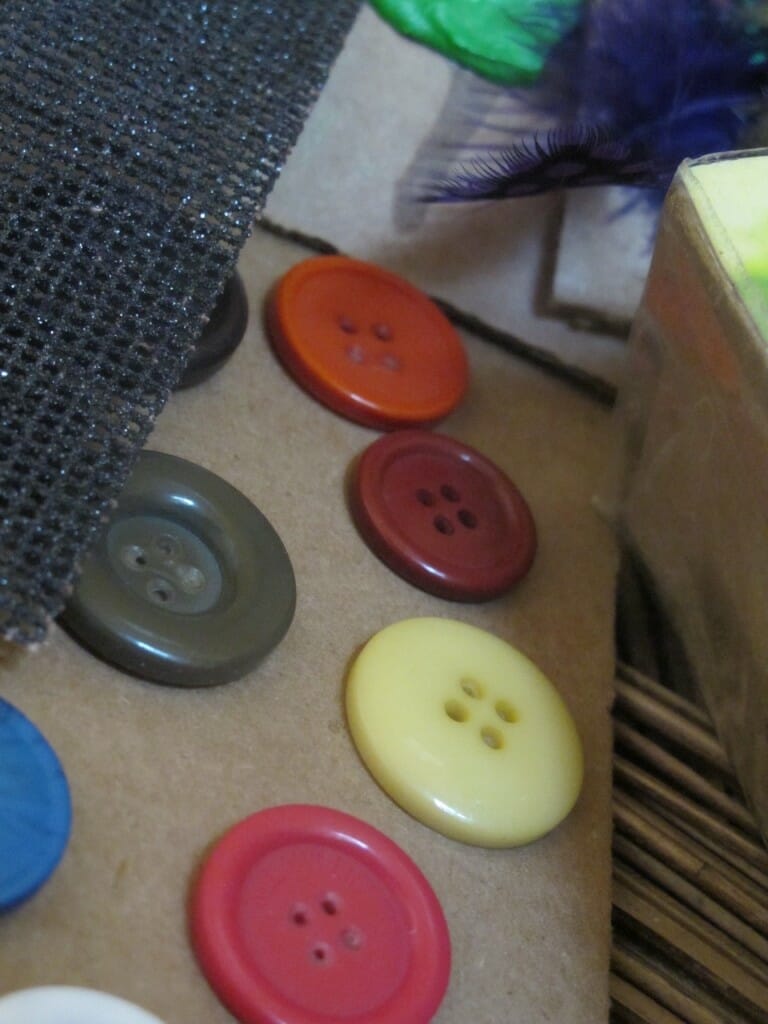 For the sound boxes, you need small card board boxes, tape, pictures and fill with anything you desire such as different shapes and sizes pastas, rice and miscellaneous household objects, like paperclips, for example. I've written several posts on these boxes as we continue to create these boxes as the days go along.
Thank you for visiting! Come back soon!
Marnie