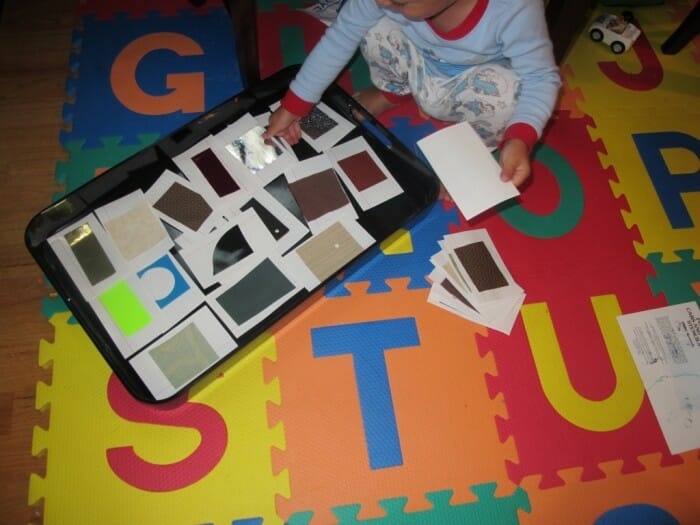 Kids take in the world through their senses. Exploring textures is one way children achieve this exploration. We have this wonderful store called "Creation Station". Creation Station has all sorts of odd objects great for arts, crafts and various other activities for a very reasonable price. You can also purchase online and have the materials sent to you. I purchased the "art box" which came with all sorts of goodies including material in a variety of textures in the forms of paper, ribbon, wrapping paper and fabric. My mind was going wild with all the activities I could create with this box. I will share the first one.
Infant & Toddler Montessori – Texture Cards
I took the materials and divided/cut each piece into two. Then I placed one "pile" neatly lined up in a tray and gave my son the other pile to sort and match. As he matched up each piece of material I talked with him about what he was feeling with each piece. Quite simple, yes, but a powerful and effective sensory exercise. Furthermore your child can learn additional descriptive vocabulary like "shiny", "soft", "smooth", "bumpy", "rough", etc. There are several variations using these texture cards: memory game and using a blindfold to match the textures.
Happy Learning!
Marnie
Subscribe Today!
Join over 16,000 parents & educators receiving a weekly dose of Montessori learning, inspiration, parenting love. I promise not to spam you because I am awesome (and clearly so are YOU).
Print this FREE Poster: 10 Ways to Improve Communication with Your Child.
Print out this
free parenting cheatsheet
and place it somewhere you see every day.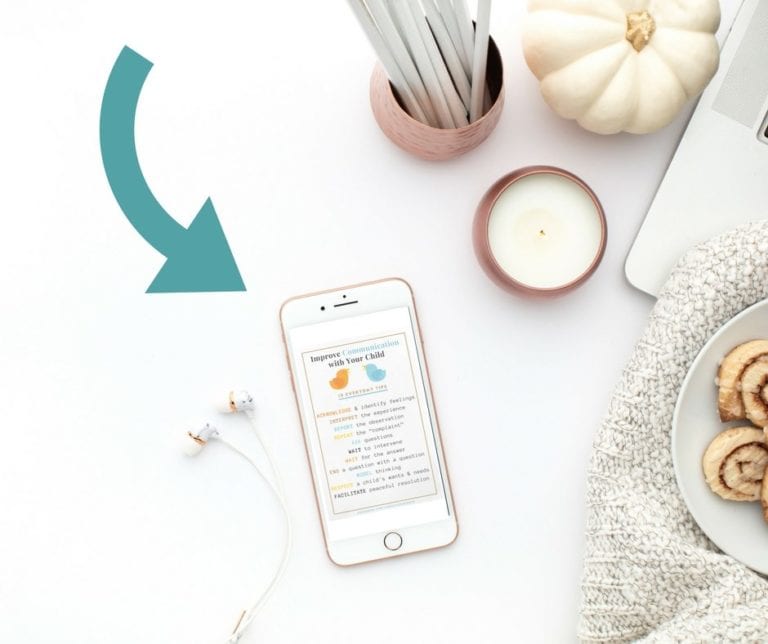 Download Your Free Printable
Download the cheatsheet. You'll get the cheatsheet, plus join 16,000+ parents & teachers who receive my parenting tips and ideas!
Print. Any paper will do the trick, but card stock would be ideal.
Place this cheatsheet in a place you'll see it several times a day.