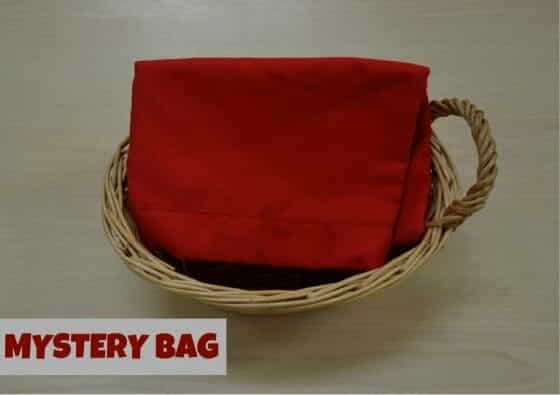 "This is the Mystery Bag."
The Mystery Bag Lesson: Presentation I – One Bag Only

Open the bag and remove one object at a time, name it, and set it down forming a vertical line.
"Let's put them back in the bag now. Would you give me the …?" Continue until all objects have been replaced into the bag.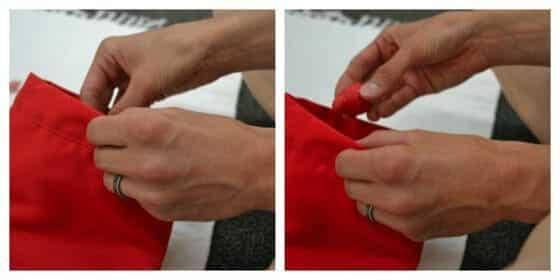 Close the bag and insert your hand
Visually think about the object you are grasping in the bag: "I think maybe I am holding a…"
Remove the hand with the object in it. Hold it up for the child to verify.
Ask the child: "Now would you like a turn guessing what is in the mystery bag?"
The Mystery Bag Lesson: Presentation II – Two Identical Bags with Identical Objects

Take the objects out of one bag, then the other bag, name and pair them.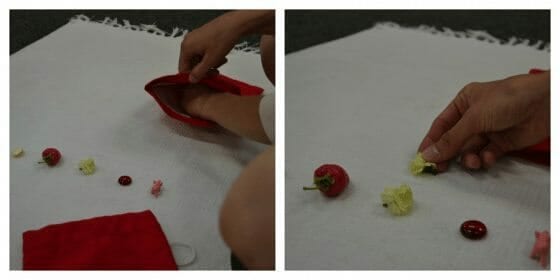 Leave one half of the pair out of the bag. Place the other half in the bag.
Reach into the mystery bag with one hand, grab an object, and point to the one on the table that you think you have found.
Or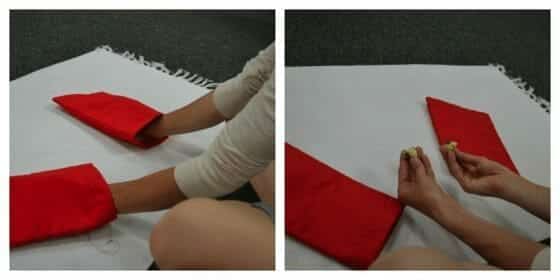 Place both halves of each pair back into their bags.
Reach into one bag, grab an object, identify it and pull it out.
Then reach into the other bag to find its mate.
Alternatively reach into both bags at the same time and search for the same objects.
For more Montessori Sensorial Ideas & Lessons, check out my Montessori Sensorial Pinterest board!
Best,
Marnie
SUBSCRIBE TODAY!
Join over 20,000 parents & educators receiving a weekly dose of Montessori learning, inspiration, parenting love. I promise not to spam you because I am awesome (and clearly so are YOU).
---
---
Print this FREE Poster: 10 Ways to Improve Communication with Your Child.
Print out this
free parenting cheatsheet
and place it somewhere you see every day.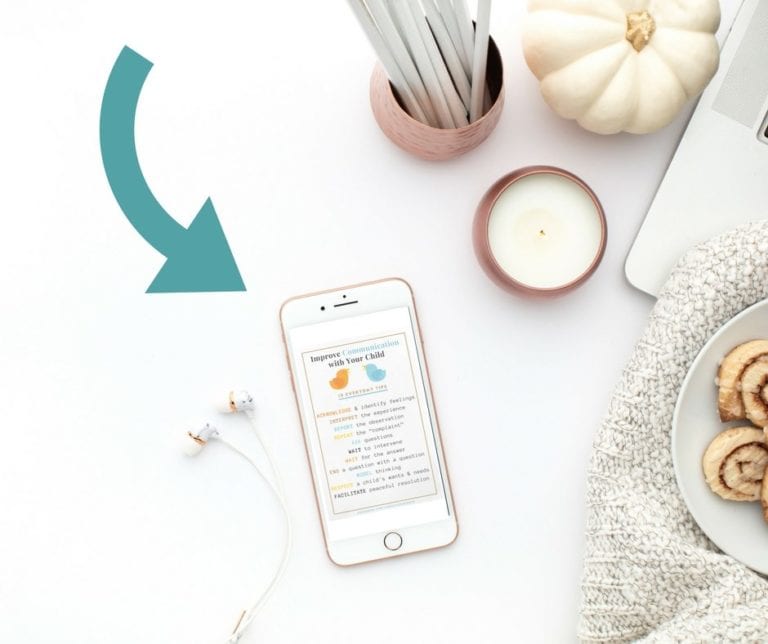 Download Your Free Printable
Download the cheatsheet. You'll get the cheatsheet, plus join 16,000+ parents & teachers who receive my parenting tips and ideas!
Print. Any paper will do the trick, but card stock would be ideal.
Place this cheatsheet in a place you'll see it several times a day.
---