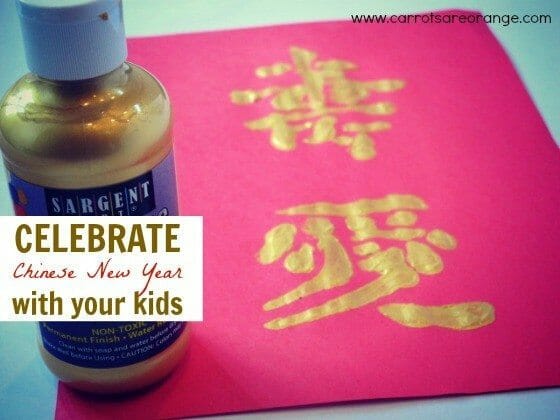 Writing cards and creating banners is a lovely Chinese New Year tradition.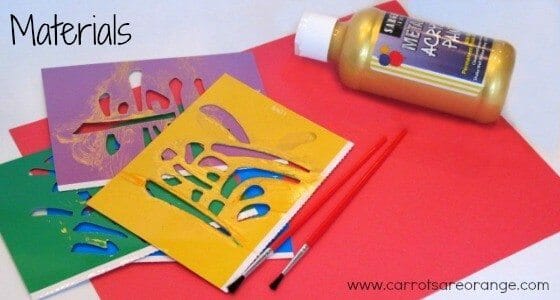 Gold paint
, Chinese symbols stencils
, red construction paper and a paint brush.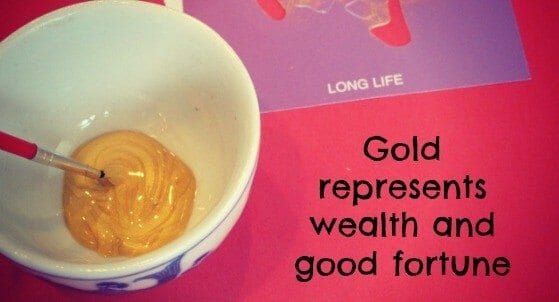 Gold is a special color. Plus it is a lot of fun.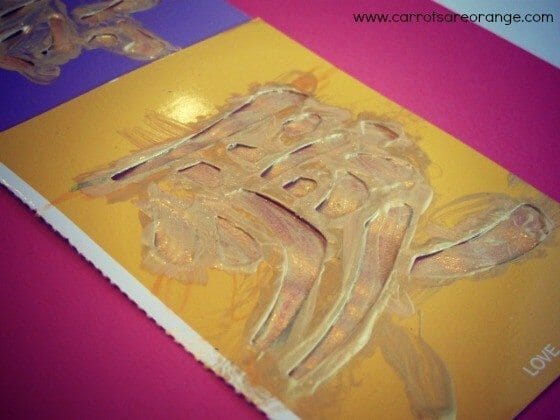 I taped the stencil down onto the paper to limit the "sliding" of the card as we painted the stencils.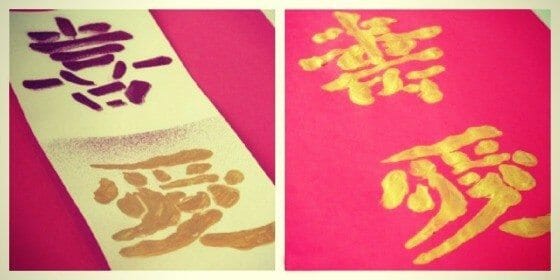 Then we waited for the cards to dry. We did two different versions as you can see in the above image. I am really looking forward to giving them to the boys' Mandarin teacher in a few weeks. The boys had fun, learned a bit of culture and worked their fine motor skills.
If you enjoyed this Chinese New Year Activity, check out this Kids Activity with the Zodiac Calendar, this Chinese New Year Sensory Tub, this Button Snake Activity to celebrate the Year of the Snake and this great list of Children's Book on the Chinese New Year. If that isn't enough for you, check out my Chinese New Year Pinterest Board!
Thanks for visiting today. ~ Marnie
Print this FREE Poster: 10 Ways to Improve Communication with Your Child.
Print out this
free parenting cheatsheet
and place it somewhere you see every day.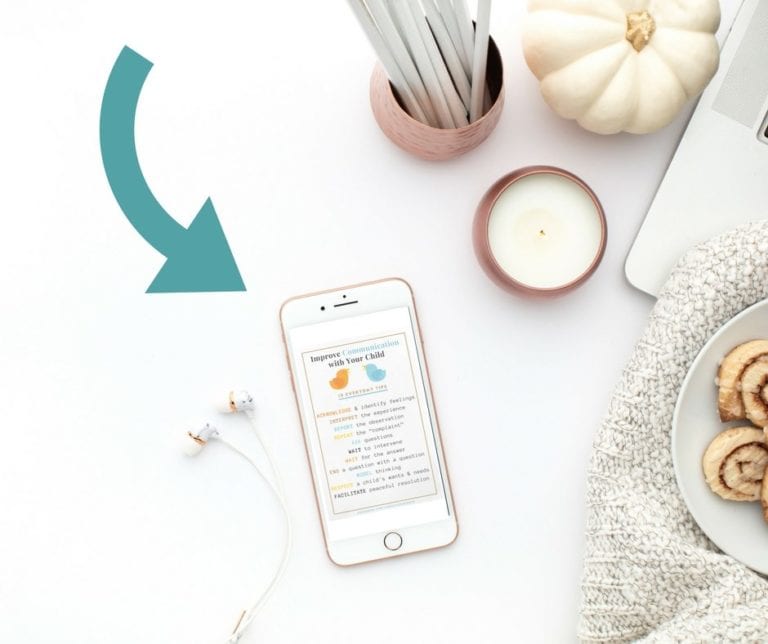 Download Your Free Printable
Download the cheatsheet. You'll get the cheatsheet, plus join 16,000+ parents & teachers who receive my parenting tips and ideas!
Print. Any paper will do the trick, but card stock would be ideal.
Place this cheatsheet in a place you'll see it several times a day.