With my background in finance and investments I am immediately drawn to thinking about ways to help my sons learn the ways of money. The way I see it there are three main avenues to teaching your children about money: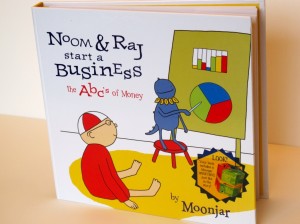 Stories. Help bring alive the concept of money, lessons of responsibility and the idea of 'earning your pennies'. The great thing about stories is that children's books exist for ALL ages beginning as early as 4 years old.

"Earn It". The less tangible "earn it approach" or learning via experience by earning an allowance, selling lemonade or baked goods the real way (not simply having mom and dad buy the materials and having the kiddo pocket the earnings, 100% margin but we'll discuss this later), watching interest compound in a real or fake (of course managed by mom and dad) savings account, saving for a special item (i.e. not simply waking up and finding the item has magically appeared overnight), etc.

Lead By Example. So that is up to you parents. In my experience the best way to teach is through example so if you use yourself as the learning opportunity, the world of money will open up to your kiddo. For example, your family needs a new car. Integrate your kiddo into the process obviously adjusting that involvement with the age.
Thank you for visiting!
Marnie
---
---
Print this FREE Poster: 10 Ways to Improve Communication with Your Child.
Print out this
free parenting cheatsheet
and place it somewhere you see every day.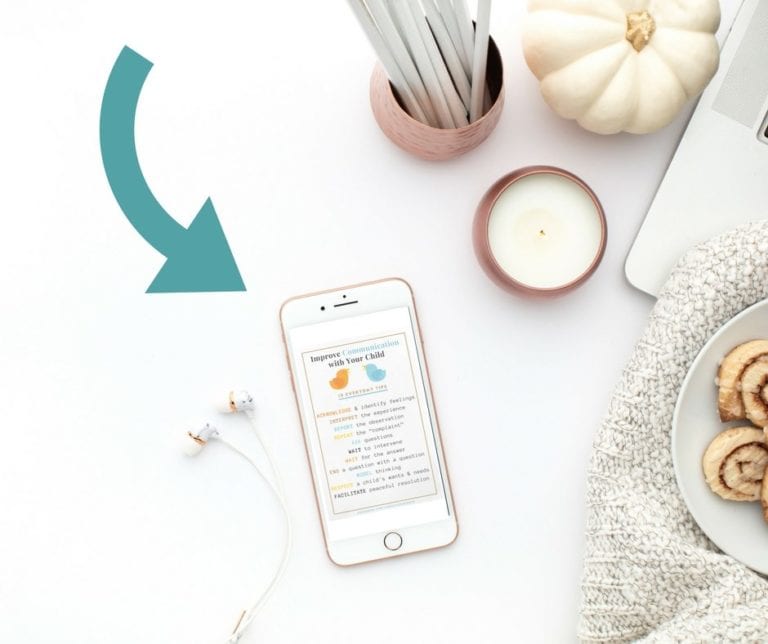 Download Your Free Printable
Download the cheatsheet. You'll get the cheatsheet, plus join 16,000+ parents & teachers who receive my parenting tips and ideas!
Print. Any paper will do the trick, but card stock would be ideal.
Place this cheatsheet in a place you'll see it several times a day.
---