It really doesn't get much more simple than this bottle and this bottle is the gift that keeps on giving for children of all ages. Our 8 month old loves to roll and shake it. Our two year old also loves to roll and shake it but also likes to discover what's hidden in the bottle. This bottle very easily lends to an Eye Spy game or Treasure Hunt game using vocabulary and concepts like colors (I Spy something blue), numbers (I Spy Two T-Rex) and letters (I Spy Something that begins with the letter B).
We used a recycled bottle, obviously corn kernals, a few water gems, small plastic insects and small dinosaur figurines. I also taped the cap shut. My two year old loves to screw caps on and off, which is great and we have activities that feeds into that desire, just not our treasure bottles.
Have fun!
Marnie
I link up to these parties each week!
Subscribe Today!
Join over 16,000 parents & educators receiving a weekly dose of Montessori learning, inspiration, parenting love. I promise not to spam you because I am awesome (and clearly so are YOU).
Print this FREE Poster: 10 Ways to Improve Communication with Your Child.
Print out this
free parenting cheatsheet
and place it somewhere you see every day.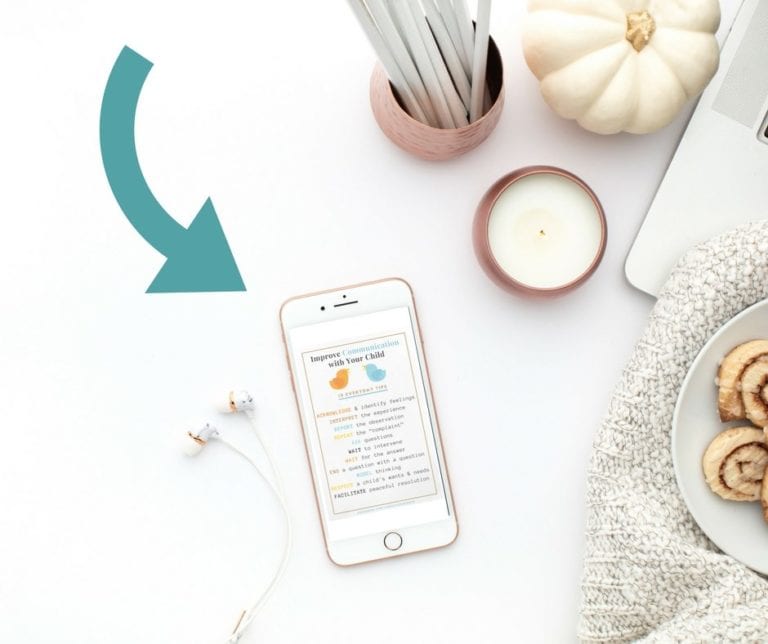 Download Your Free Printable
Download the cheatsheet. You'll get the cheatsheet, plus join 16,000+ parents & teachers who receive my parenting tips and ideas!
Print. Any paper will do the trick, but card stock would be ideal.
Place this cheatsheet in a place you'll see it several times a day.