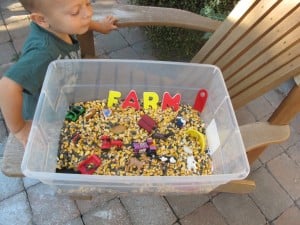 This post includes a Farm Themed Sensory Tub. Growing up in New England, my affinity towards the fall season is a little extreme. I love the crisp air, the smells and the deep, beautiful colors. So, of course, I am excited for fall activities. The Farm Sensory Tub is simple and fun. Great sensory exploration and fine motor skill development as my son enjoys cracking the peanuts, too!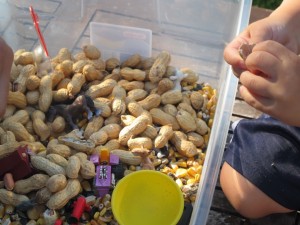 Farm Themed Sensory Tub
Critter feed that includes bird seed, corn kernals and peanuts in their shells
Farm figurines
A silicone measuring cup
Measuring cups from his kitchen
A teaspoon
A few matchbox cars including a tractor
Letters F-A-R-M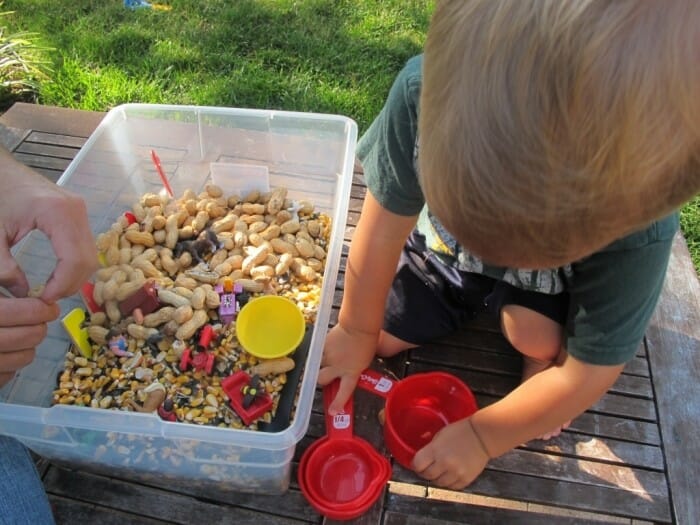 The best part about this sensory box, at least for us, is that the critters come visit us a lot more often. The beautiful bluejays and even the squirrels scurry up for a taste of peanuts. A great learning experience for him, my son adores these visits and so do The other day I said to my husband, "huh, the bluejays seemed to have disappeared on us." He reminded me that I had put away the sensory bin. Good point.
Thanks for reading!
Marnie
Subscribe Today!
Join over 16,000 parents & educators receiving a weekly dose of Montessori learning, inspiration, parenting love. I promise not to spam you because I am awesome (and clearly so are YOU).
Print this FREE Poster: 10 Ways to Improve Communication with Your Child.
Print out this
free parenting cheatsheet
and place it somewhere you see every day.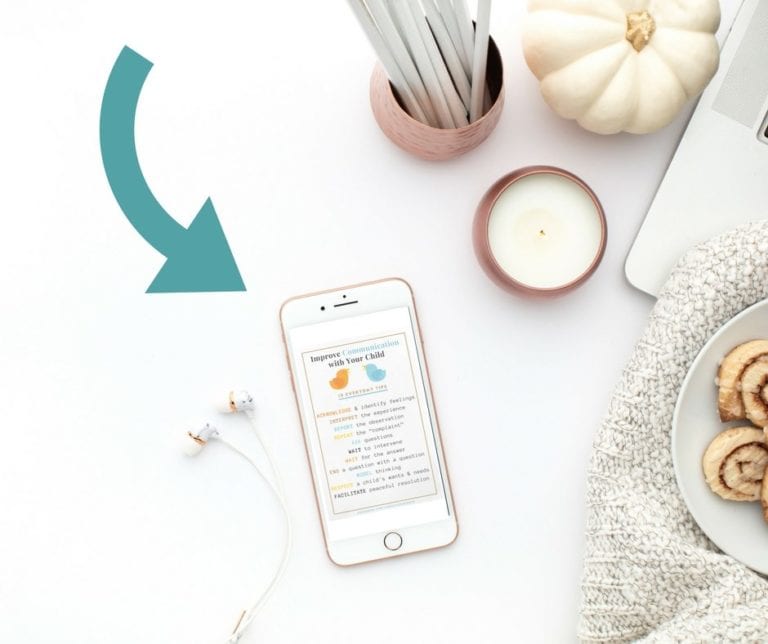 Download Your Free Printable
Download the cheatsheet. You'll get the cheatsheet, plus join 16,000+ parents & teachers who receive my parenting tips and ideas!
Print. Any paper will do the trick, but card stock would be ideal.
Place this cheatsheet in a place you'll see it several times a day.