This DIY Father's Day gift from kids contains 30 inexpensive ideas.  The FREE Father's Day Printable include 30 inexpensive ideas for Dad in a "Book of Experiences to Celebrate Time with Dad". There are 30 words, all verbs, all focused on "doing" rather than "spending".  These words are included on each page of the Book of Experiences. Follow along day by day, or randomly choose your experience.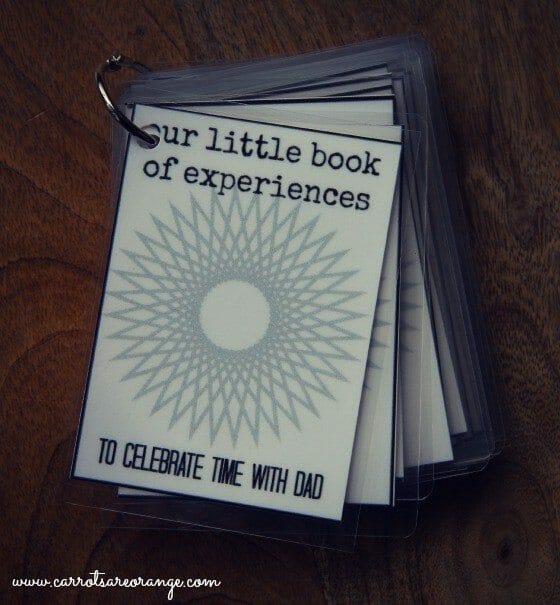 These gifts are not gifts of material but are gifts of time, of experience, and of presence. I purposely left the verbs open ended so that you may complete the phrase in any way that works for your family. You can make it as specific or as general as you wish.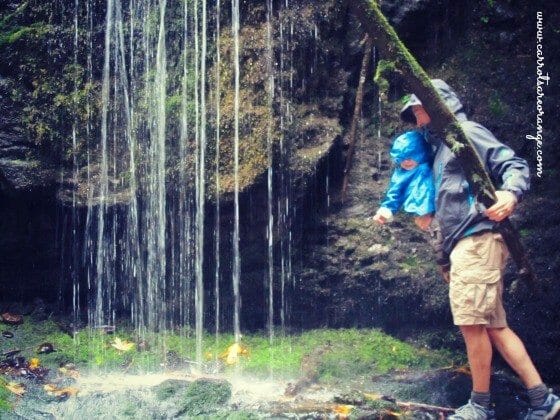 "People never learn anything by being told, they have to find out for themselves." ~ Paulo Coelho
[Tweet "30 Inexpensive Ideas for Father's Day"]
DIY Father's Day Gifts from Kids
I created this list with the idea that we need to have experiences with each other, that a material gift is soon forgotten, while an experience can be life defining.  I made this list into a DIY Book of Experiences Celebrating Time with Dad. The tutorial for the "coupon" book for Father's Day is as follows: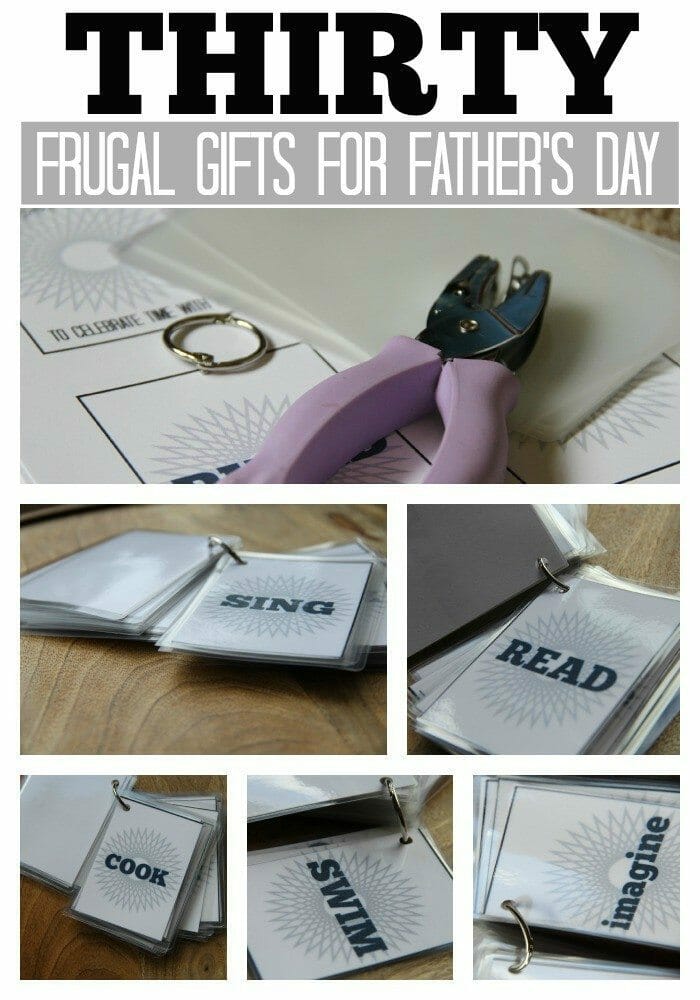 Materials & Approach
I brainstormed with my oldest son about the things he likes TO DO with his Dad. I made a list into which I created the DIY Experiences Book Printable to print out for my husband on Father's Day. Here is why you can do:
Pretty simple, right? Here is the list: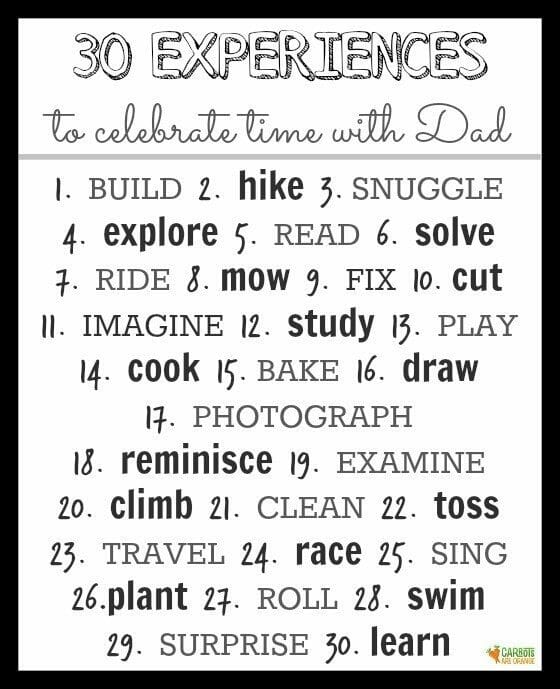 I hope we inspired you today!

Subscribe Today!
Join over 16,000 parents & educators receiving a weekly dose of Montessori learning, inspiration, parenting love. I promise not to spam you because I am awesome (and clearly so are YOU).
Print this FREE Poster: 10 Ways to Improve Communication with Your Child.
Print out this
free parenting cheatsheet
and place it somewhere you see every day.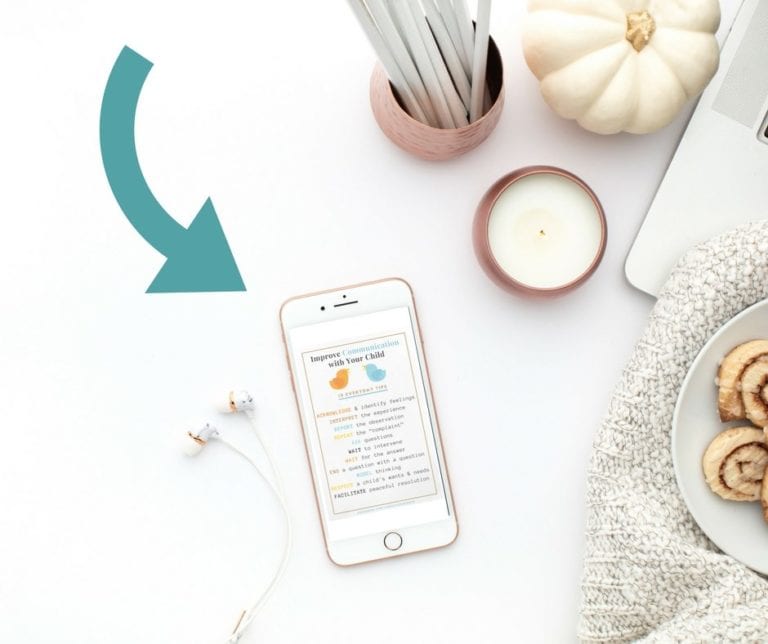 Download Your Free Printable
Download the cheatsheet. You'll get the cheatsheet, plus join 16,000+ parents & teachers who receive my parenting tips and ideas!
Print. Any paper will do the trick, but card stock would be ideal.
Place this cheatsheet in a place you'll see it several times a day.