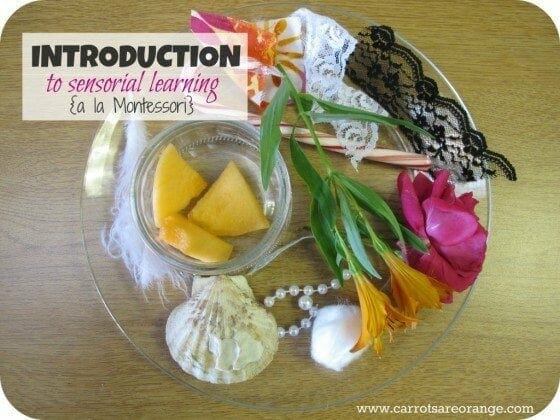 "The only way to get information into the brain is through our senses."

~ Pat Wolfe, How the Brain Learns
This week we're covering Sensorial in my Montessori Program. I am fascinated with the materials and the philosophy. I love this quote: "You could not get a human being to build anything unless the child had put together a set of blocks. (Bronowski) The idea is that a child takes everything in through his senses and this leads to intellect. Montessori's approach to sensorial is to be dramatic, mind blowing. It is a philosophy based in science, Maria Montessori promoted concepts that current current brain research supports and that was in the early 1900s. She believed that "isolating a stimulus" was the key. So, for the red rods, everything is the same about them – color, material, shape – EXCEPT the length, thus isolating "length" for the child. The pink tower is similar in every way except for size, and so on.
I love the introductory sensorial exercise the instructor had my class do on the first day. I thought I would share it for YOU but also suggest it as a wonderful activity for your child.
Materials:
A plate
Random objects from your home to explore with your senses
Approach:
Call your child to the table or floor
Introduce each item to him
Explain that he should go ahead and explore the items. Taste the fruit, touch the cotton ball, smell the cloves, etc. you do the same.
Ask him what he thinks about, what he feels, what he sees, etc when he experiences these items.
For us adults, we'll be taken back to childhood vividly in many cases, at a least for me. For the most part, too, the memories were warm and positive. For a child, if something is soft, for example, he might say, 'a bunny rabbit'. If anything, this experience will bring home Maria Montessori's original thinking and this activity is only the beginning!
Thank you for choosing to read this post! Thank you also to Pamela, my instructor from MEIPN for the concept and inspiration!
Marnie
I shared this post on: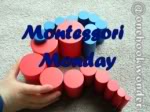 Print this FREE Poster: 10 Ways to Improve Communication with Your Child.
Print out this
free parenting cheatsheet
and place it somewhere you see every day.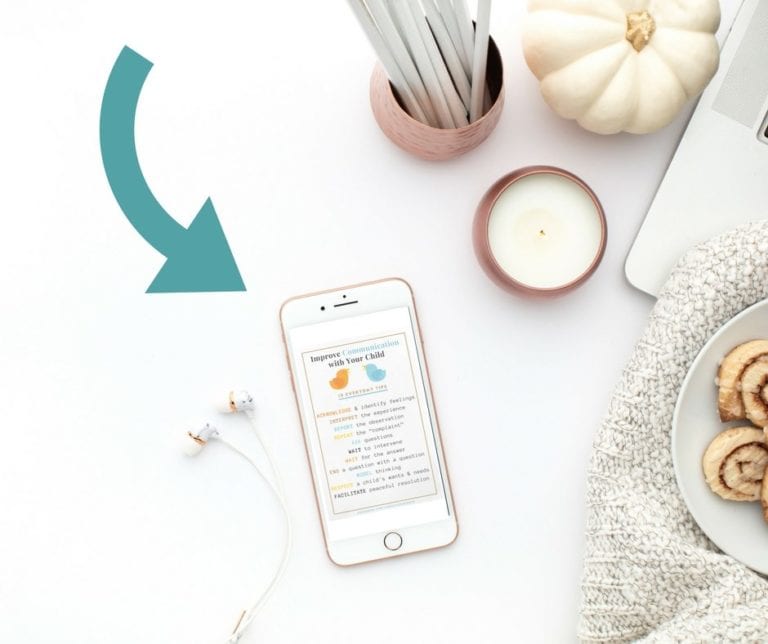 Download Your Free Printable
Download the cheatsheet. You'll get the cheatsheet, plus join 16,000+ parents & teachers who receive my parenting tips and ideas!
Print. Any paper will do the trick, but card stock would be ideal.
Place this cheatsheet in a place you'll see it several times a day.