This Easy July 4th Pony Bead Craft for Kids is perfect for celebrating the birthday of the United States! Great for a wide age range, children love to create a design and watch the result. Plus, displaying this Melted Pony Bead Suncatcher in a window is beautiful!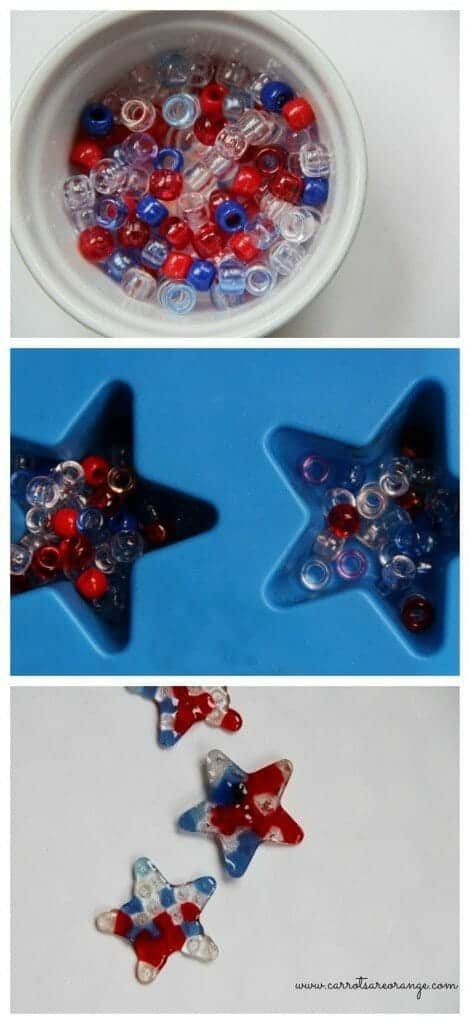 [Tweet "Easy 4th of July Craft for Kids"]
Easy July 4th Pony Bead Craft for Kids
Introducing the July 4th Craft
Like most activities in our home I begin with a book or a conversation, or both, about the greater theme behind the activity. In this case, the conversation touched on the founding of our country. I played Schoolhouse Rocks Fireworks and America Rock. We talked about the colors that symbolize America and why the founders chose the colors:
"On June 14, 1777 in Philadelphia, the Marine Committee of the Second Continental Congress adopted a resolution that read the following: 'Resolved, that the flag of the United States be thirteen stripes, alternate red and white; that the union be thirteen stars, white in a blue field representing a new constellation.'"
Only later did the meaning behind each color come to light with the creation of the United States seal: red is for valor, white is for purity, and blue is for vigilance. Then we moved onto a craft.
Materials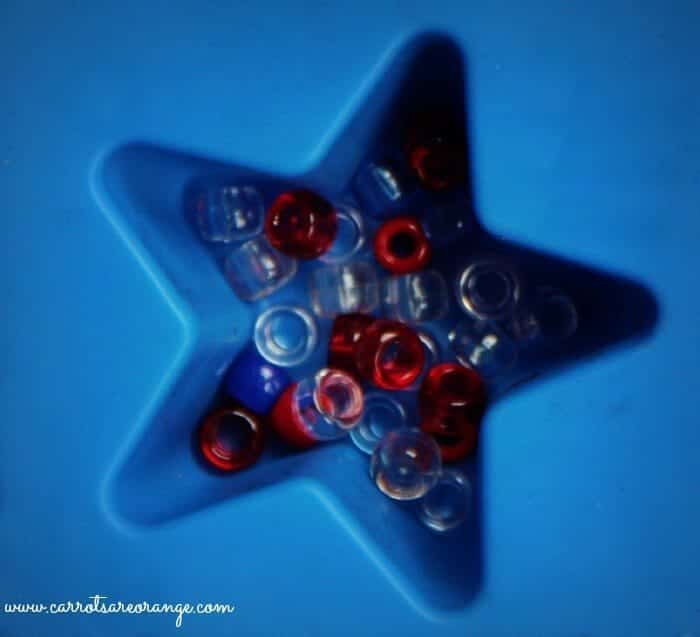 Approach
Set out the materials
Pre-heat oven to 350 degrees
Invite children to the activity
Design star molds with beads
Place the mold onto a cookie sheet
Pop into the oven for 15 minutes
Take out of the oven and let cool
Pop out of mold
Display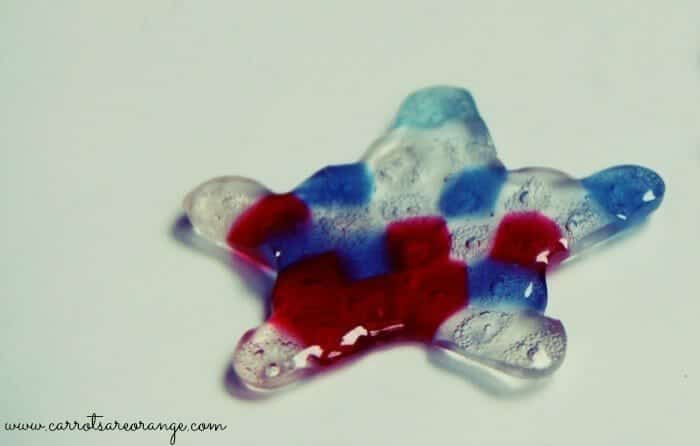 Learning Ideas
Watch the beads melt and make observations with the children
Ask questions:

How do you think the colors will melt together?
How long do you think it will take for the beads to melt?
Should we touch the stars when they come out of the oven?
How long will it takes for the stars to cool down?
What might we do to speed up the cooling process?
More July 4th Activities for Kids
I hope we inspired you today!