---
Story sequencing is a wonderful pre-reading activity for preschoolers. A child as young as 3 can successfully do this activity, preparing him for language by igniting a desire to think about situations critically (comprehension) and to recognize a story line. These cards are an easy DIY. We also love Eeboo Tell Me a Story Cards
, which are a great for this purpose.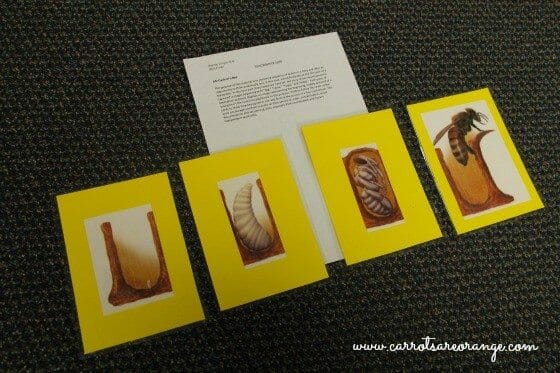 Here is an example of a story sequence I created for the honeybee lifecycle.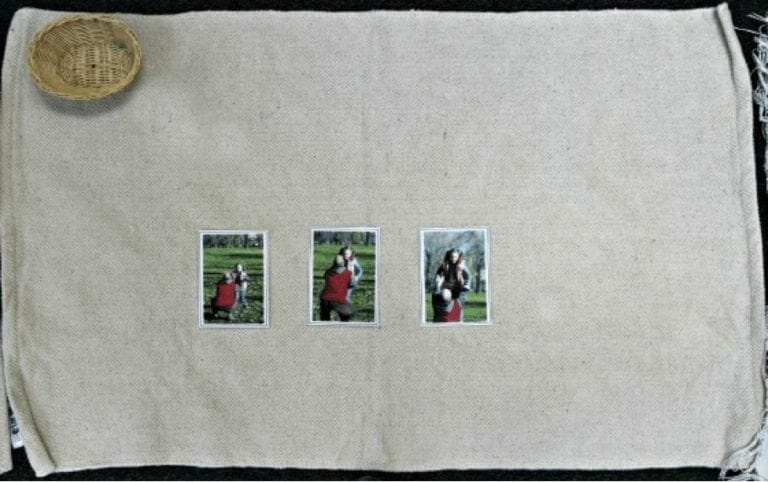 Montessori Language Lesson Story Sequence
Presentation
Remove one envelope of cards and place below the container: "These cards tell a story."
Lay out the cards horizontally in front of the child: "These pictures tell the story of a father and daughter greeting one another."
Describe each picture in random order. "This picture shows us a girl running to her father. This picture shows the girl reaching her father. This pictures tells is that the father is lifting the girl in the air."
"Every story has a beginning, a middle and an end."
Mix cards up and have the child demonstrate the sequence.
Return cards to envelope and continue with the remaining envelopes.
Return work to container and return to shelf.
Variations
Draw a picture story line (these Journals are great for this activity!)
Includes objects that correspond to the story
Happy learning!
Marnie
---
---
Print this FREE Poster: 10 Ways to Improve Communication with Your Child.
Print out this
free parenting cheatsheet
and place it somewhere you see every day.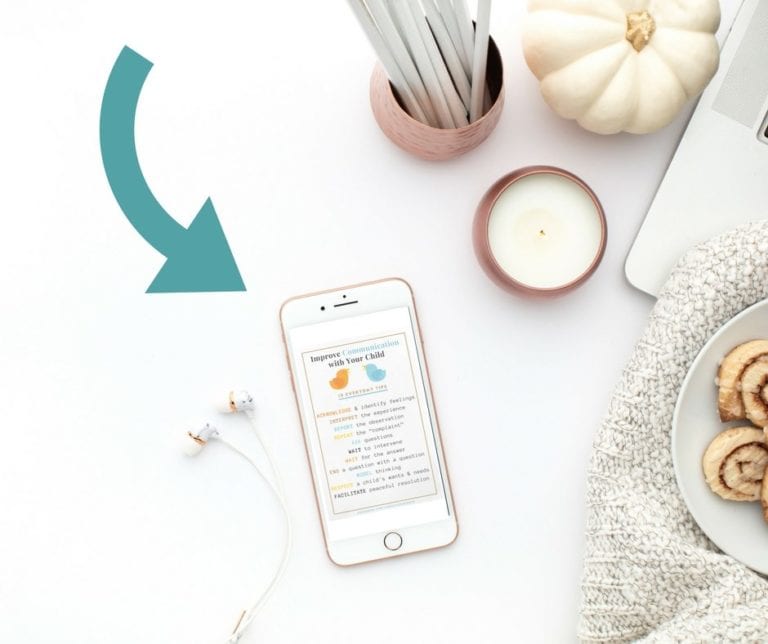 Download Your Free Printable
Download the cheatsheet. You'll get the cheatsheet, plus join 16,000+ parents & teachers who receive my parenting tips and ideas!
Print. Any paper will do the trick, but card stock would be ideal.
Place this cheatsheet in a place you'll see it several times a day.
---