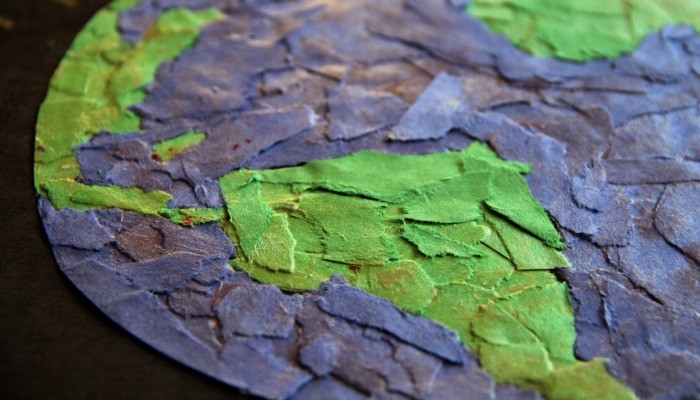 We loved this Earth Day art project for a few reasons. The materials are easy to use, inexpensive to purchase, gets us a little sticky, and involves sensory, practical life and art work. Plus the project keeps children busy giving us adults an opportunity to speak about the importance of our relationship with the earth. A really great book to begin this project is called Brother Eagle, Sister Sky
. For additional book ideas, check out this list of Earth Day Books.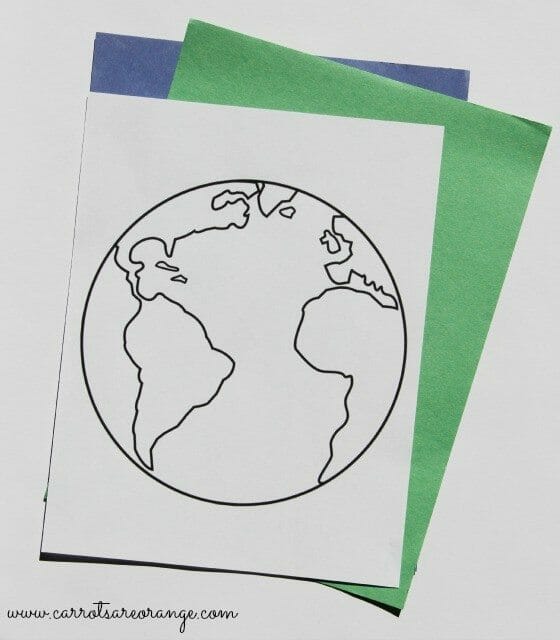 Earth Day Art Materials
Search for a printable Earth outline and print out
Green & blue construction paper (we only used a half piece of each)
Glue stick
Scissors
Card stock for background (optional)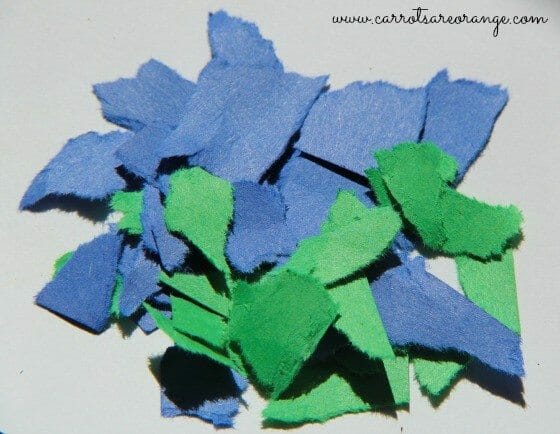 Earth Day Art Approach
Once you have your materials out, introduce the project: "Today we're going to make an earth!"
Invite the children to tear up the green and blue construction paper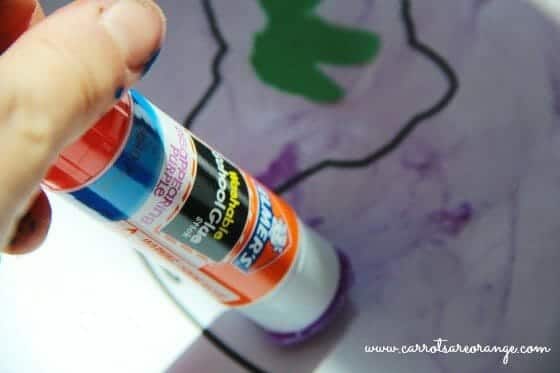 Take out your glue stick and rub freely and liberally over the earth outline
Apply your torn paper with green on the land and blue on the water (allow the kids to be creative and apply the paper as they desire).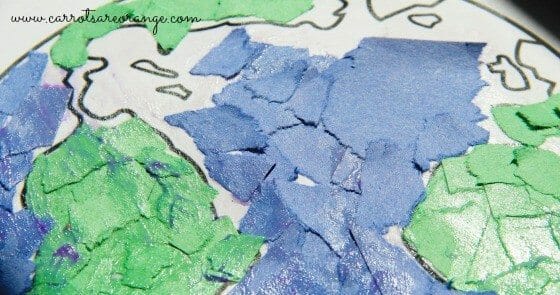 Take the glue stick and rub over the torn paper to create a paste covering. Use fingers to rub into the paper.
Allow time to dry
Cut out earth outline, paste onto card stock & display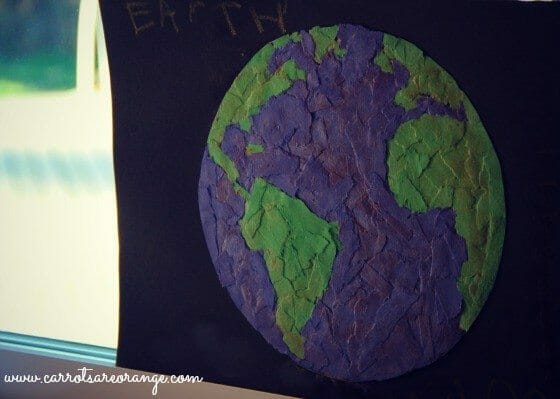 For additional Process Art & Earth Day ideas, see:
I hope you enjoyed this post! Let me know how the project goes for you!
Marnie
---
---
Print this FREE Poster: 10 Ways to Improve Communication with Your Child.
Print out this
free parenting cheatsheet
and place it somewhere you see every day.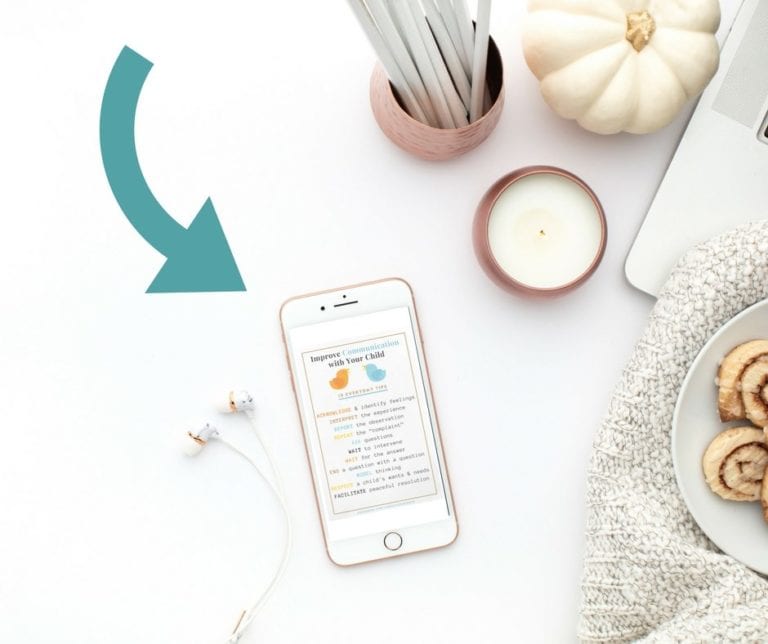 Download Your Free Printable
Download the cheatsheet. You'll get the cheatsheet, plus join 16,000+ parents & teachers who receive my parenting tips and ideas!
Print. Any paper will do the trick, but card stock would be ideal.
Place this cheatsheet in a place you'll see it several times a day.
---