We love Earth Day activities! Combine Earth Day with cool melted crayon art & science, count us in.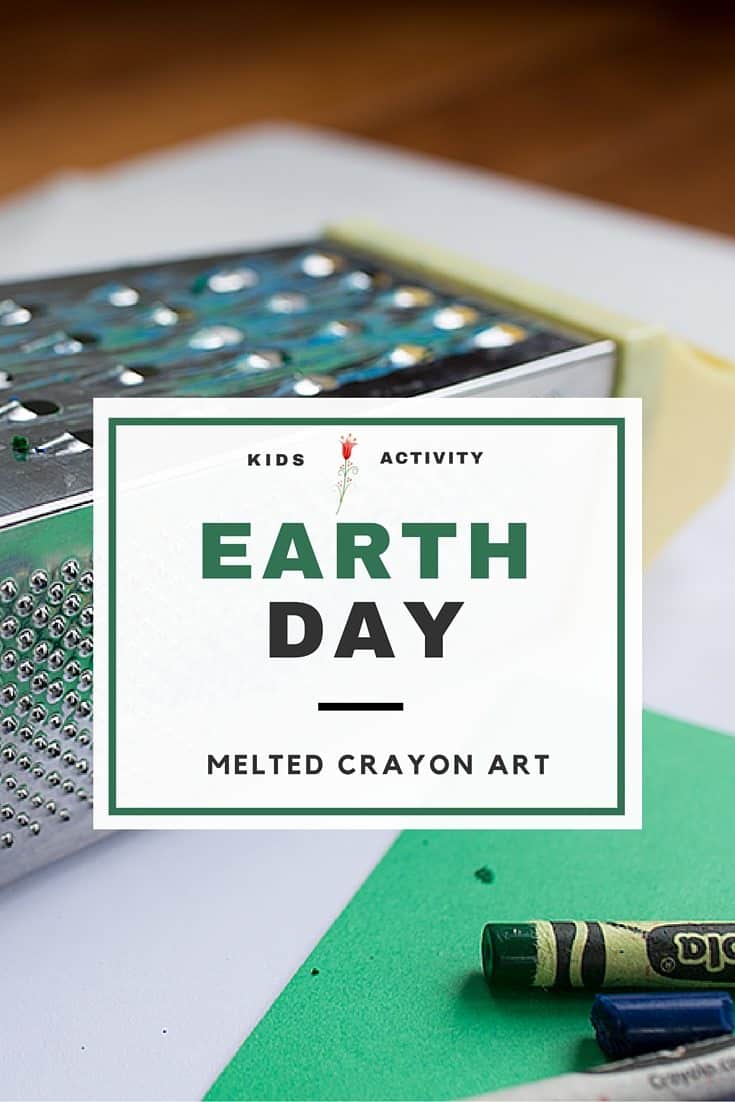 Melted Crayon Process Art Activity
Earth Day Melted Crayon Art Materials
large/thick crayons with earth tones
white card stock
green card stock
grater
scissors
glue
parchment paper
iron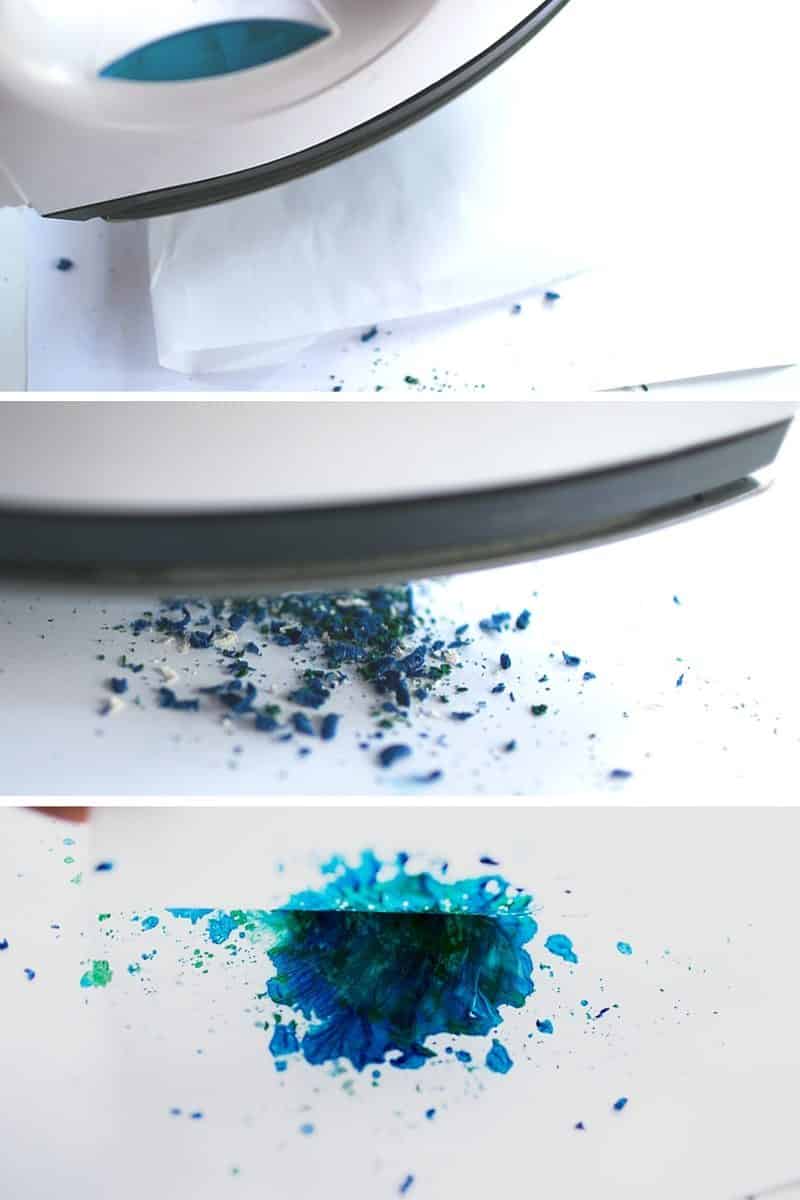 Earth Day Art Approach
Plug the iron in (adult)
Set out the white card stock
Place the grater on top
Peel the labels from the crayons
Grate the crayons
Shake/bang out the crayon shavings stuck to the grater
You can melt the crayons in a few different ways. I placed parchment paper over the shavings & ran the iron gently over one time
You can also hover the iron over the shavings to radiate heat that causes the melting
You can also place the card stock on a 'hot plate' or stone. I heat an old piece of tile up and place the card stock into of the hot tile (which is in a pan).
Lots of options
Drying time is quick as a wink
Cut a circular shape from the white card stock with your melted crayon design
Glue onto a piece of green card stock
Display
Earth Day Learning Ideas
Read one of these Earth Day books before beginning the project
Talk about how the colors make you feel as you watch them melt
Observe the mixing of colors
Discuss the reason why the crayons melts and the chemistry behind it
Print out this Earth Day Journal page to prompt thinking about our impact on the environment
I hope you enjoyed this post! Don't miss out on my Weekly eNewsletter for loads of printables, learning, and parenting fun!
* Please use adult supervision when doing this activity! Thank you!
Marnie