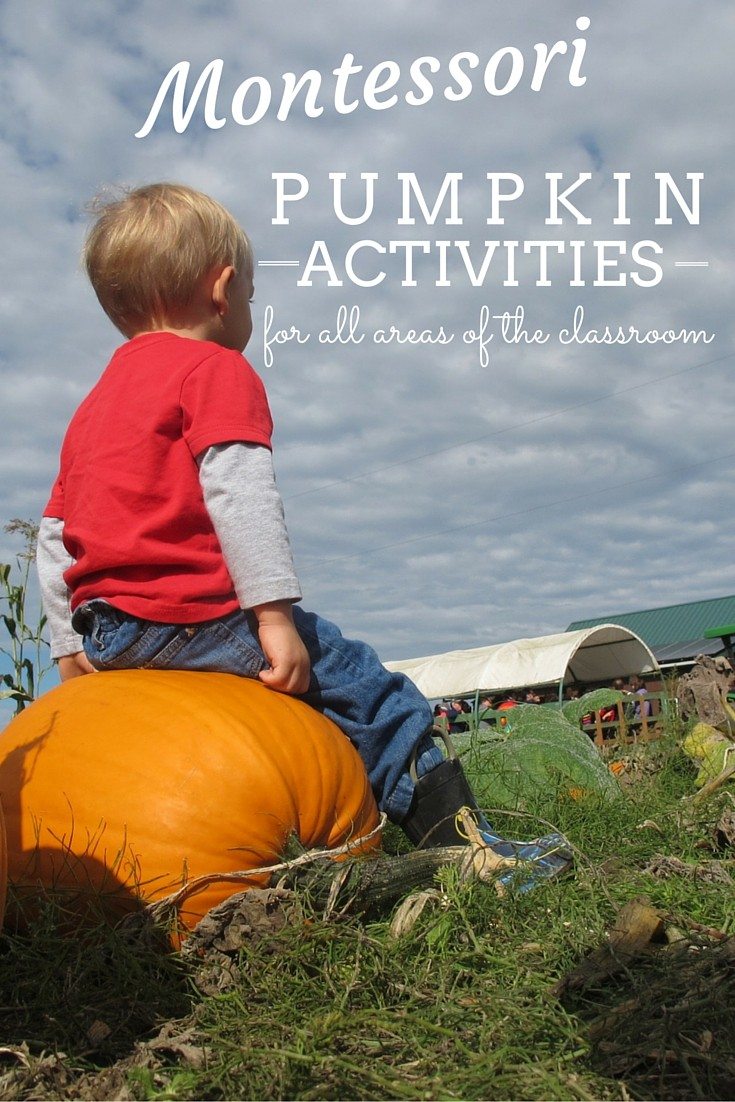 Are you looking for pumpkin activity ideas for your classroom or home? You have arrived at the right place, my Montessori friend! You will be please to know that this post includes loads of Montessori pumpkin activities! Let me know what you think of these pumpkin activities! I tried to cover most areas of a Montessori early childhood classroom. I would love to hear any thoughts and ideas you have for adding to this pumpkin activities list.
Montessori Pumpkin Activities
Practical Life Activities
Pumpkin Guts Exploration from Stir the Wonder
Puffy Pumpkin Lacing from I Can Teach My Child
Use a strainer to sift out pumpkin seeds in a sensory tub filled with rice or small beans
Roast and season pumpkin seeds for a snack (have kids help gut the pumpkin!)
Hammer tees into pumpkins (maybe the perfect seasonal fine motor work)
DIY Pumpkin Slime from Growing a Jeweled Rose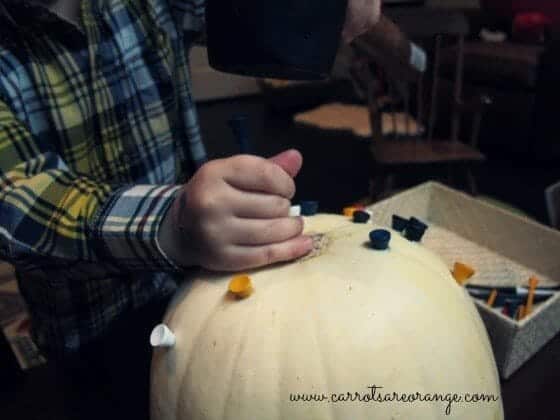 Sensorial Activities
Math Activities
Basic numeration activity by cutting a pumpkin out, rolling dice, and using pumpkin seeds to match the roll
Replace card counters with pumpkin seeds
Measure circumference and diameter of various pumpkins
Grade pumpkins by size
Language Activities
Art Activities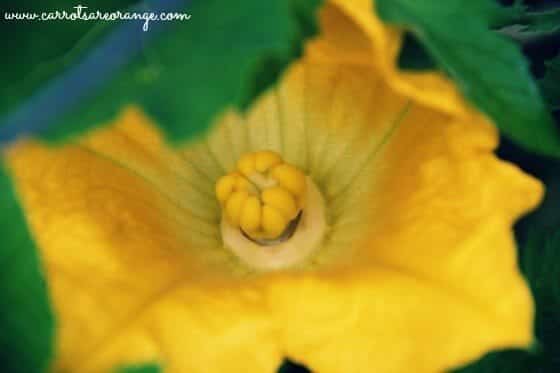 Science Activities
Geography Activities
I hope we inspired you today!

---
---
Print this FREE Poster: 10 Ways to Improve Communication with Your Child.
Print out this
free parenting cheatsheet
and place it somewhere you see every day.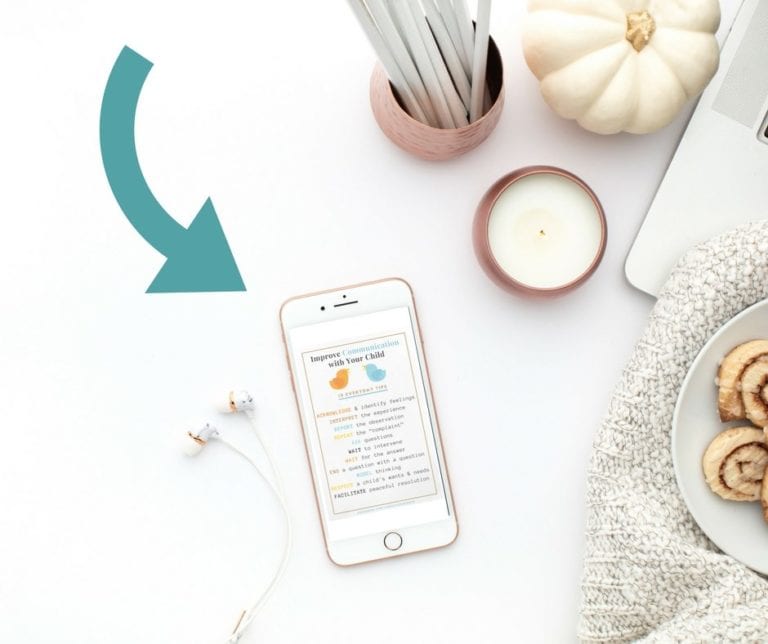 Download Your Free Printable
Download the cheatsheet. You'll get the cheatsheet, plus join 16,000+ parents & teachers who receive my parenting tips and ideas!
Print. Any paper will do the trick, but card stock would be ideal.
Place this cheatsheet in a place you'll see it several times a day.
---