A few weeks ago we had an Earth Day Party.
I was a little disappointed that the "plant a seed" activity didn't execute as I had hoped. The kids found the bush beans seeds and scatted them throughout our yard and into the sensory bins.
Yesterday I finally started to clean up the piles of soil and sensory bin craziness. I grabbed my sons and their gardening tools and we all started to clean up the "mess" when suddenly my 3 year old noticed a bean had expanded and sprouted…
…so we kept digging to find critters, a corn kernel that had grown a bud, the potatoes had flowered, the skin of a black bean that had nearly popped off and…
…the long lost bush beans. Our Spring Surprise. The contents of our sensory tubs took life a bit further.
The experience had unfolded exactly as it should have…and my sons were there to feel it.
Thanks for choosing to read this post today.
Marnie
Print this FREE Poster: 10 Ways to Improve Communication with Your Child.
Print out this
free parenting cheatsheet
and place it somewhere you see every day.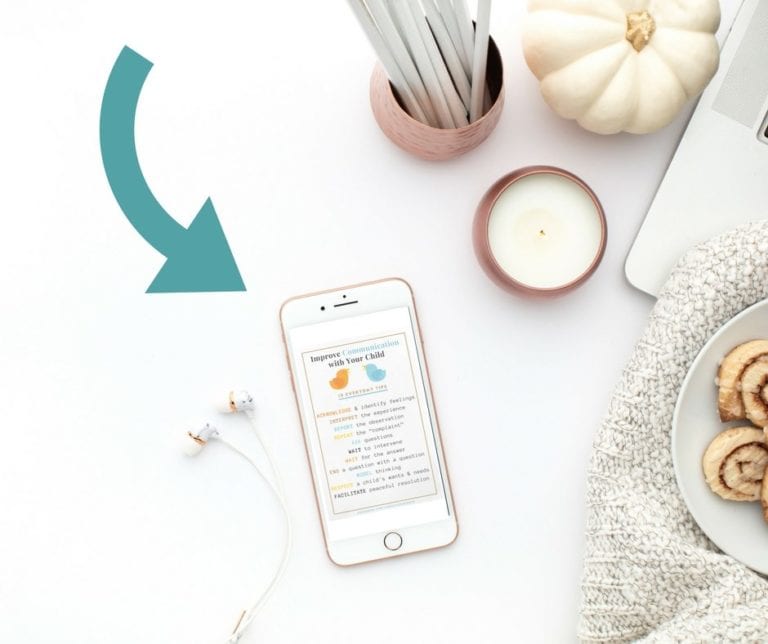 Download Your Free Printable
Download the cheatsheet. You'll get the cheatsheet, plus join 16,000+ parents & teachers who receive my parenting tips and ideas!
Print. Any paper will do the trick, but card stock would be ideal.
Place this cheatsheet in a place you'll see it several times a day.