I finally had a chance to try a bubble painting activity with my kids.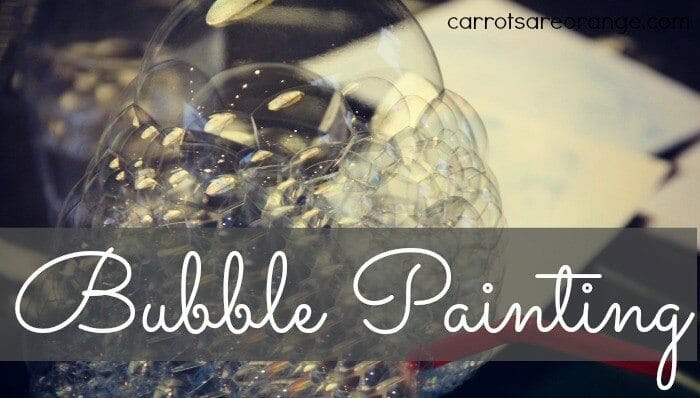 The activity with bubbles is not only easy to set up but kids have a blast with it. Not to mention the cool artwork as a result but we won't focus on that so much since it is all about the process with kids, right?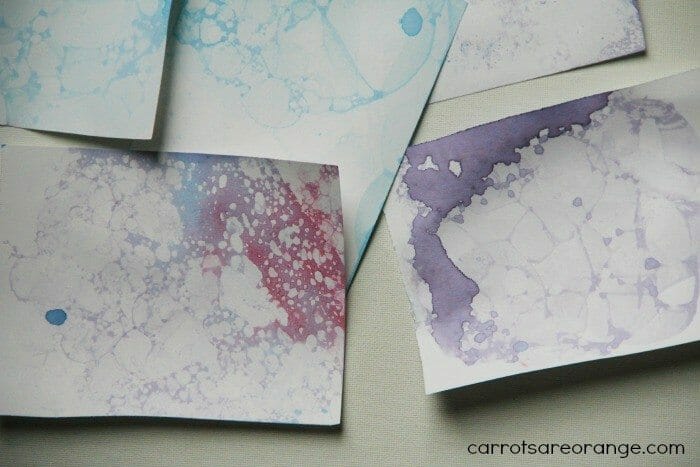 Bubble Painting Activity with Kids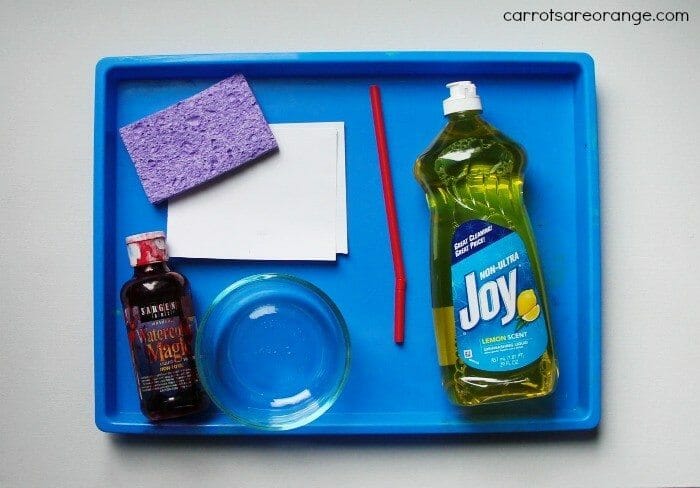 Bubble Painting Materials
Tray
Small Bowl
Straw
Liquid Dish Soap
Paper (we used card stock and it worked well)
Liquid Watercolor
Sponge (optional but nice for pick up)

Bubble Painting Process
Gather your materials
Fill the bowl with a small amount of water
Add liquid watercolor (we used blue, then added red to make a secondary color)
Add dish soap
Invite the child to the activity
Demonstrate by blowing bubbles (watch the child's delight)
Place a piece of paper on top of the colored bubbles
Remove and allow time to dry
Display

Discovery Questions
What causes the bubbles?
Why do the bubbles pop?
What happens when we place the paper lightly on the bubbles? Not so lightly?
How do big and small bubbles different in their design? Why?
What happens when we place two pieces of paper on the bubbles?
What happens when you blow hard? softly?
What happens when you blow fast? slowly?
What happens to the bubbles if you add another ingredient like flour? sugar? salt? a sponge?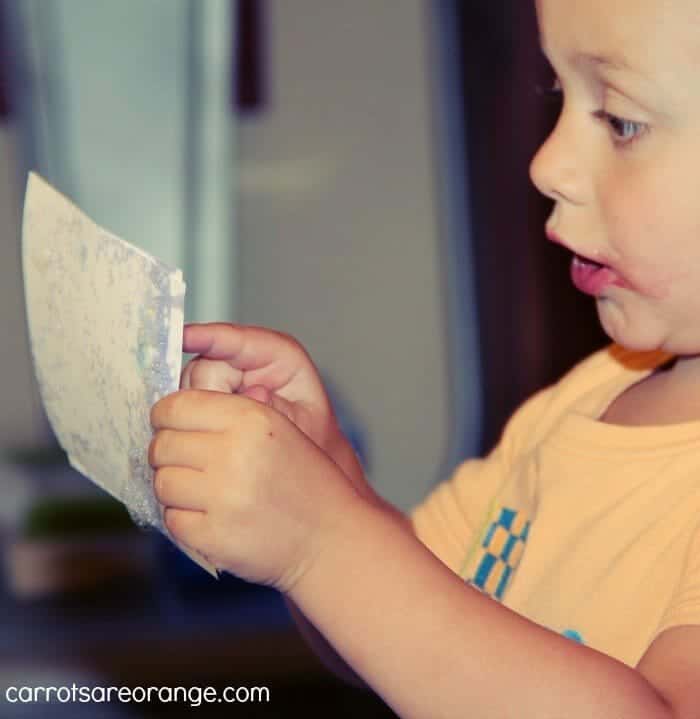 Tips
You don't need much water and soap to create excellent bubbles for painting
Cover your workspace. The activity has the potential to get messy.
Use a baking rack for drying
Remind the children to breath air out through their mouths into the straw (although a great teaching moment if the child sucks air into the straw as my five year old offered me!)
Get Your Dose of Montessori Goodness
Directly & Seamlessly Delivered to You. Let me do all the work.