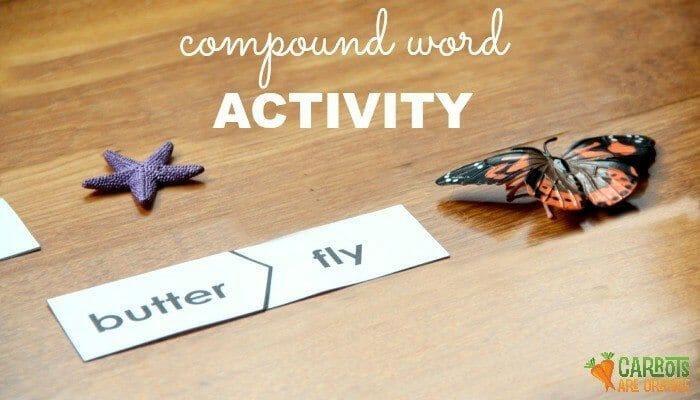 Compound words can be a lot of fun for kids. Think about it. My five year old giggles when he puts two words like "butter" and "fly" together to make "butterfly". "Mom, how can butter fly?" Jokes are a big hit with kids at this age. Compound words play right into that love! Putting two words together like "butter" and "fly" is more than simply fun, the exercise is a great one for reading comprehension and writing. Children will learn a great deal from having fun. Isn't that the way it should be?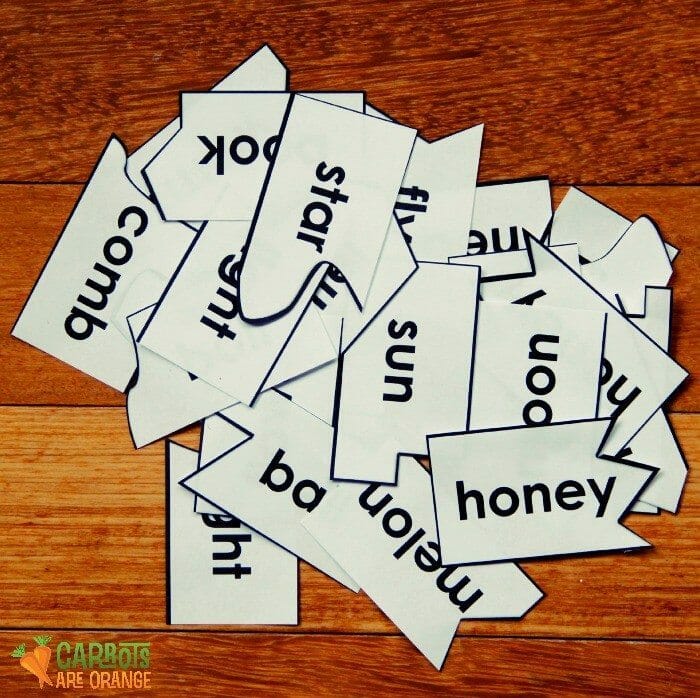 Compound Words Activity
This language activity is great because pre-readers can participate in the activity by finding the puzzle pieces that fit. Simply download this document, print on card stock, and cut. Laminate before cutting for safe keeping.
Invite the child to the activity. Place one word (or one half of the compound word) on the left side of a mat or table. You can create a column to the left. The other puzzle pieces can be left in a pile for the child to access to find a match. Here is a Compound Words lesson I wrote up a while back for more detail.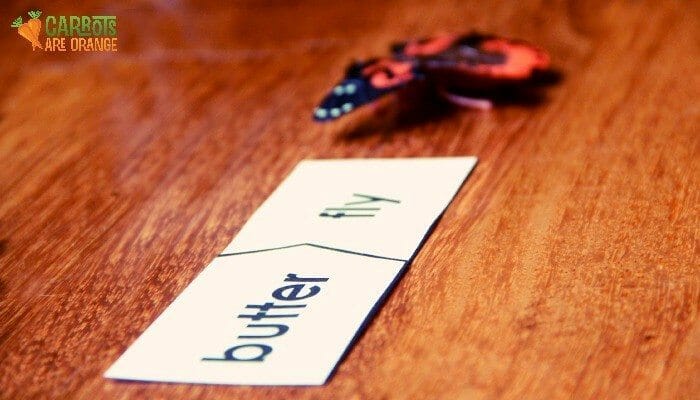 Activity Extensions
There are many possibilities with this activity. Here are a few ideas for you to explore with your kids!
Create an art work using one (or more) of the compound words
Illustrate and write a story using the words
Trace the words
Write the words
Match the words with the image
Match the words with objects
Give child a bag of halves and strategically place the other halves around the classroom or home
Go on a Compound Words Hunt
I hope you enjoyed this super fun language activity for kids.
I hope we inspired you today!
Marnie