Montessori geography is a beautiful piece of the Montessori learning environment. Moving from concrete to abstract children get their hands on sandpaper globes, landform materials, a world map puzzle, and continent maps. There is a lot of fun and learning to be had in this area. I have to say map work is one of my favorites areas of Montessori learning.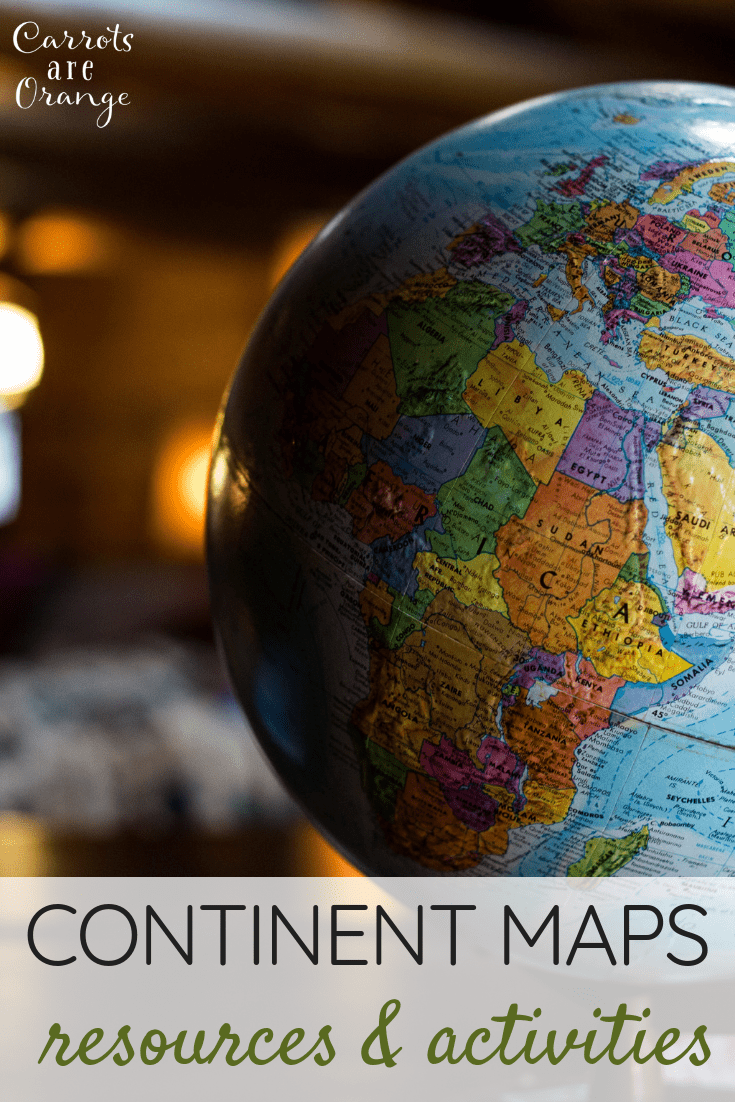 One of the coolest parts of Montessori geography are the variations that come with the continent maps, for example. Even the youngest children in the classroom have the opportunity to trace, pin poke, cut, and sew maps and globes using the continent maps. By the way, a fantastic early continent learning is Montessori Map Work by Bobby and June George.
Montessori Map Work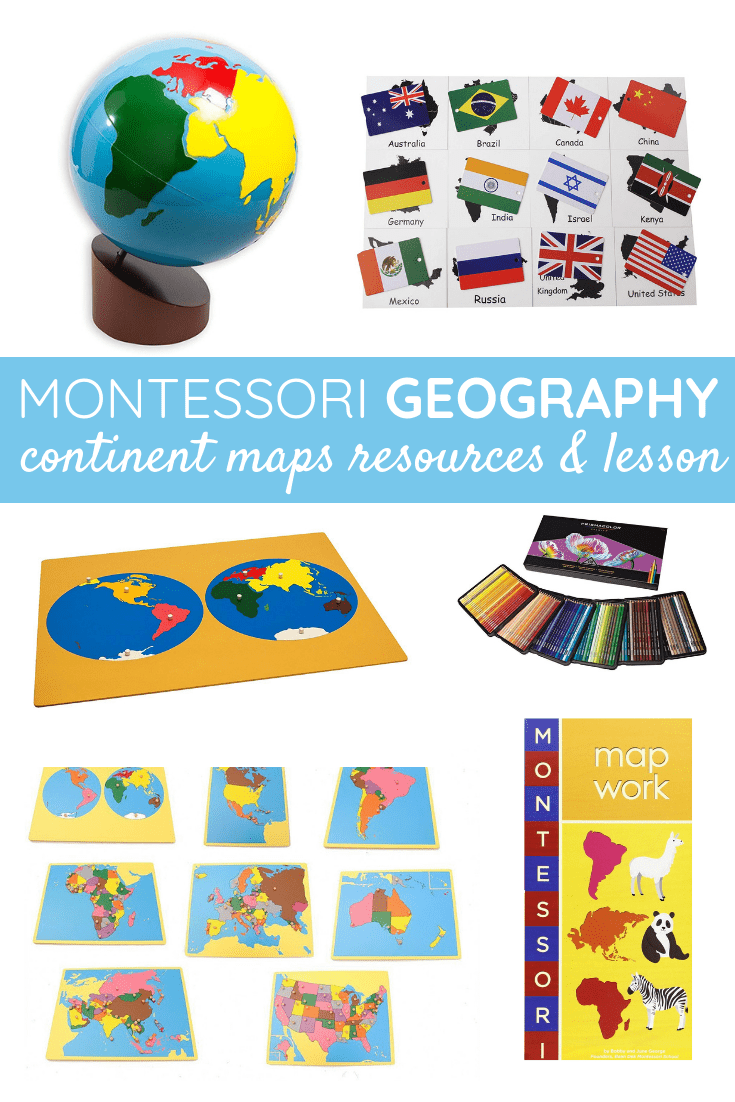 Introduce the world puzzle map
Introduce the World Map by bringing the continent globe to the work area.
"This is the earth. It is a sphere. A globe is a way for us to show the places on Earth."
Bring the world map to the work area.
"Maps are another way to show the places on Earth. Maps are flat, though, not spheres, like globes. This is a map of the world."
Point out the matching continents: "This is North America. And this is North America."
Continue with the remaining continents.
Pull out each continent carefully and intentionally using the three-finger grip.
Place randomly on the work mat.
Pick up a continent piece and find its place.
Give the child a turn to put the puzzle together in the template or on the work mat.
Presenting the remaining puzzle maps
Present each puzzle map in the same way. Introduce first as a sensory experience and then introduce the names of the countries.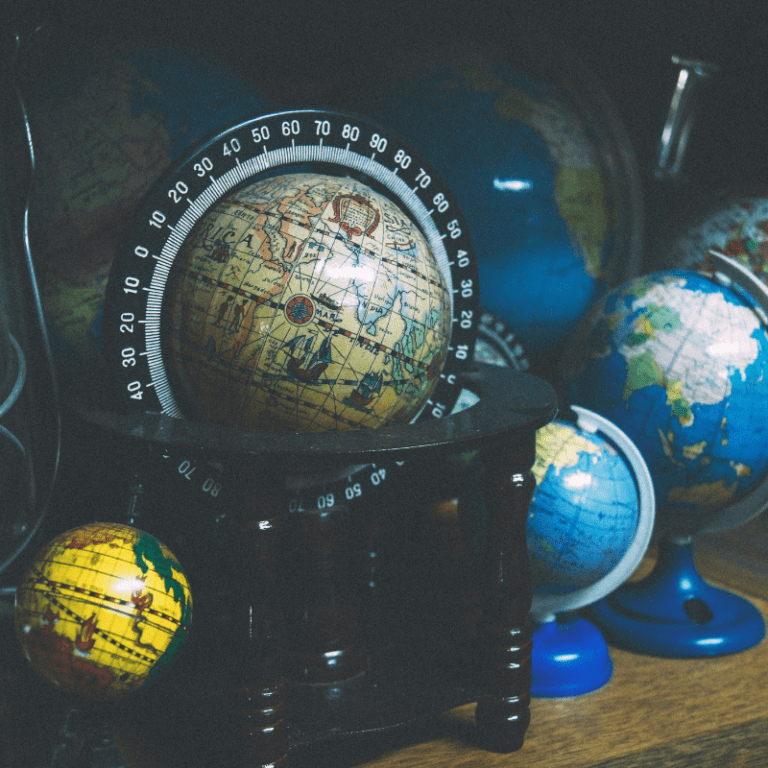 Puzzle Maps Activity
Create a Continents Booklet
Use the world map to trace and create their own continent/country booklet from the map.
Continent Booklet Materials:
The world map or a continent map
A clear plastic circle the same size as the hemisphere on the map
Small sheets of paper
Colored pencils
Take the map to the floor.
Demonstrate how the child can use the piece of the puzzle to trace an outline of the continents.
Encourage the child to continue tracing the outlines and coloring in the outlines of the continents
Make a continent/country booklet
The world map or a continent map
A clear plastic circle the same size as the hemisphere on the map
Large sheet of paper
Colored pencils
Take the map to the floor.
Demonstrate again how the child can use the piece of the puzzle to trace an outline of the continents.
Encourage the child to continue tracing the outlines and coloring in the outlines of the continents in the format of the larger map.
Use control maps & tracing paper to create beautiful maps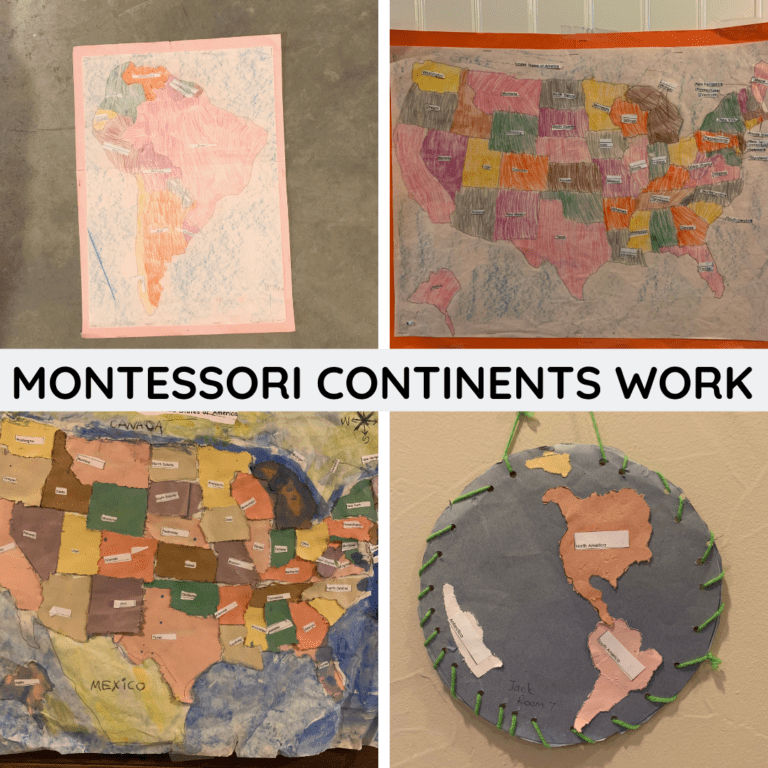 Additional Resources