We love books! Books are great teaching tools especially for big topics like EARTH DAY. The below list is generally for 4-7 year old children. My son is 3 and has definitely enjoyed these books, especially the illustrations, so don't be afraid to introduce them earlier. We talk about what is going on in the illustrations and ask him questions about the illustrations. These are our favorite EARTH DAY books this season. Enjoy!
 Earth Day Books for Kids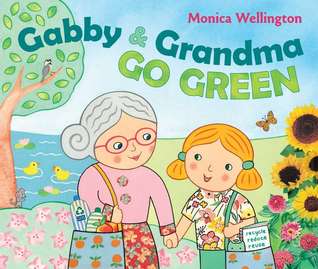 Gabby and Grandma Go Green by Monica Wellington is an adorable story of a little girl who spends the day with her grandmother. I love the message the story sends about the value of relationships with grandparents. The sweet and cheerful illustrations accompany an easy to read story about Gabby's experiences completing "green" projects with her grandma such as sewing reusable cloth bags (the main project), recycling bottles at the supermarket, buying locally and borrowing books from the library. They also picnic at the park when Gabby speaks to one of my favorite pieces of advice, "'I wish I could feed the ducks,'says Gabby. But she knows the ducks have their own pond food to eat." An endearing story bound to "plant seeds" in your child's mind about how he can help our environment. The author leaves us with plenty of green tips and, for the really crafty, directions on sewing our own cloth bag.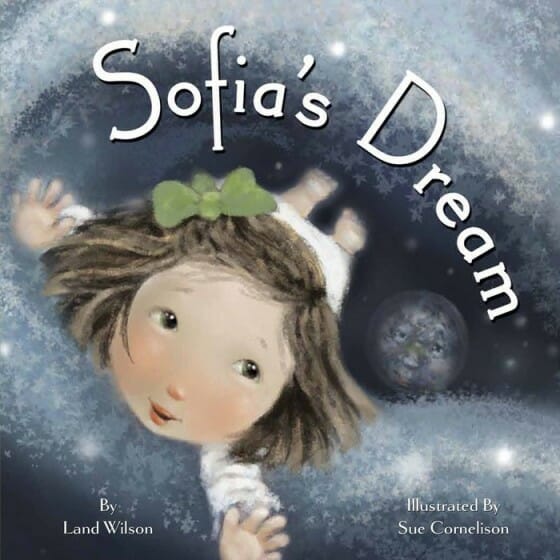 Sophia's Dream is a beautifully written (by Land Wilson) and illustrated (by Sue Cornelison) book about a "thoughtful girl" named Sophia and her relationship with the moon, "her giant pearl". The story is written in a melodic rhyme and draws both adults and children into Sophia's journey to understand the moon's "gloomy face". The moon explains to a very worried Sophia that "his closest relative", Mother Earth, is in trouble but there are things she and the people in her life can do to help make Mother Earth happy again. A very inspiring tale for adults and children. My son is 3 years old and, especially as we venture into the spring season, has absorbed the lessons of this story more than I could have thought possible. Well done, Little Pickle Press!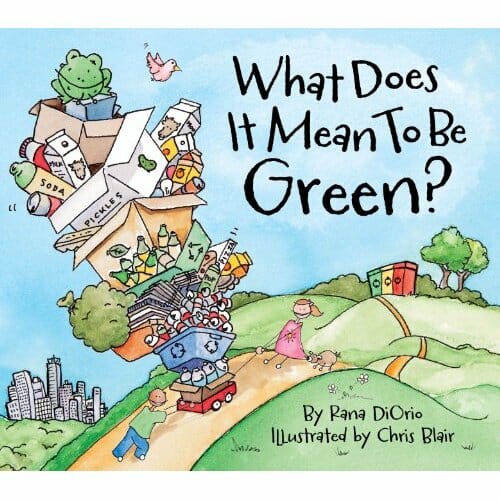 What Does It Mean to Be Green? by Rana DiOrio and illustrated by Chris Blair is a great teaching tool for children as young as 3 years old. The idea of "being green" is explained by asking a series of questions such as "Does it mean feeling sick in the car?" and "Does it mean looking like a frog?" Then moves into the true meaning of "being green" with answers like, "…drawing on two sides of your paper instead of just one…" and "…turning of the water while you brush your teeth…". The author writes so that the children can relate the message of the book to their every day lives. With the adorable and colorful illustrations, this book is a clear winner this Earth Day.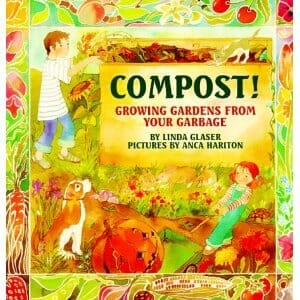 Compost – A lovely illustrated book telling the story of a little girl explaining how her family makes soil from waste using their compost bin. As we move through the book, she add various items, such as Lima beans and grass clippings, to the compost bin educating children AND adults on what goes into the bin. Then she walks us through watering the compost, turning the compost and the warmth of the decomposing material. The end of the book provides additional learning for adults and children. A great book introducing the concepts of recycling and composting.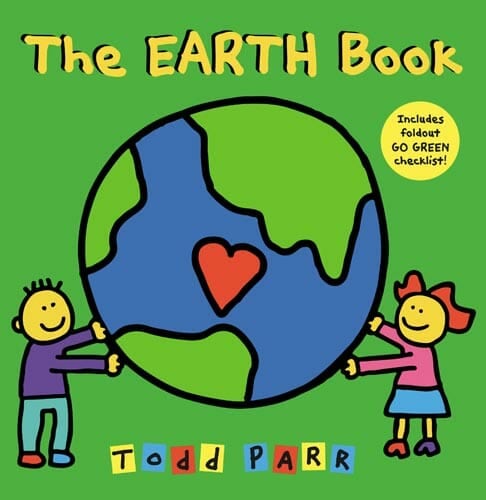 The Earth Book is very effective at teaching children every day ways they can help the Earth. The illustrations are colorful and fun, sure to draw a child's interest and keep it. The book is written in first person narrative giving a child's point of view to how he can take care of the Earth. Layered into the book is gratitude with phrases such as "I take the school bus and ride my bike because I love the stars and I want the air to be clear so I can see them sparkle." A very simple book from which your child will learn basic every day actions that will make our Earth a happier and healthy place.
Thank you so much for visiting and happy reading!
Marnie