The best part about this activity was that we could integrate outdoor time with letter learning. We went on a walk and explored our neighborhood. Along the way we collected sticks, of course, in true little boy style.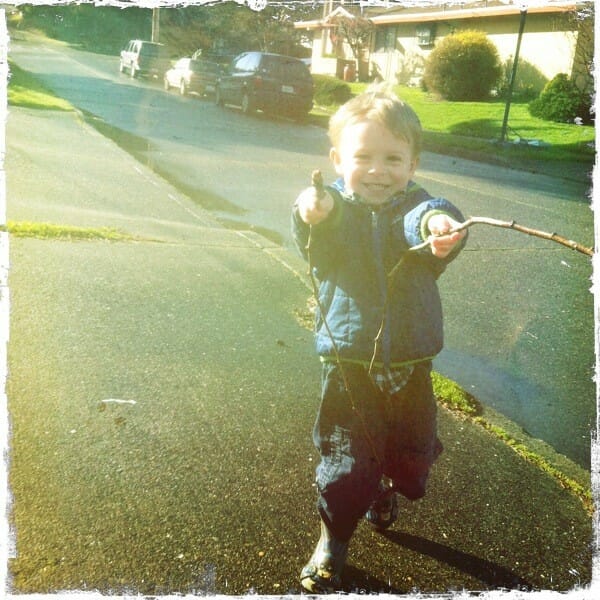 Once we had our sticks, we could create our Letter N for Nature.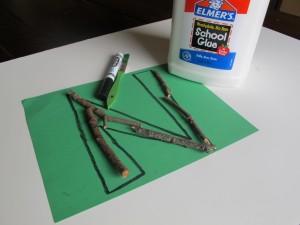 My son brushed glue tracing the lines of the N. Then he lined up the sticks to form the letter N. We talked about the texture of the sticks and then about other words, like "Nest" appropriately, that begin with the sound "nnn".
Easy letter activity that gets you and your kids outside.
Thank you for visiting. I hope we inspired you today.
Marnie
Print this FREE Poster: 10 Ways to Improve Communication with Your Child.
Print out this
free parenting cheatsheet
and place it somewhere you see every day.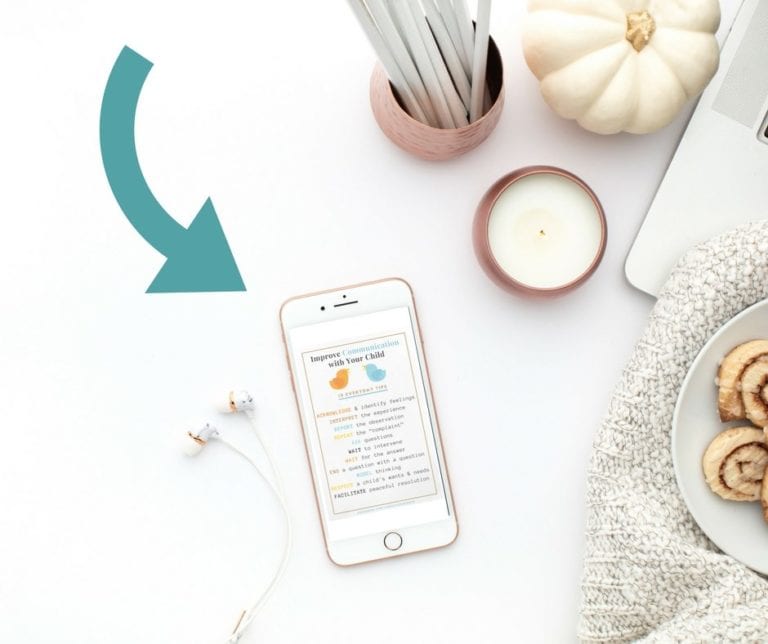 Download Your Free Printable
Download the cheatsheet. You'll get the cheatsheet, plus join 16,000+ parents & teachers who receive my parenting tips and ideas!
Print. Any paper will do the trick, but card stock would be ideal.
Place this cheatsheet in a place you'll see it several times a day.