---
This Send a Hug Craft is easy to put together and makes a sweet gift from a child to a family member or friend.  The age for this activity can begin as early as 2 and extend well into elementary school aged children. My 3 year old completed the send a hug in the above image. See, there is his sweet touch to it!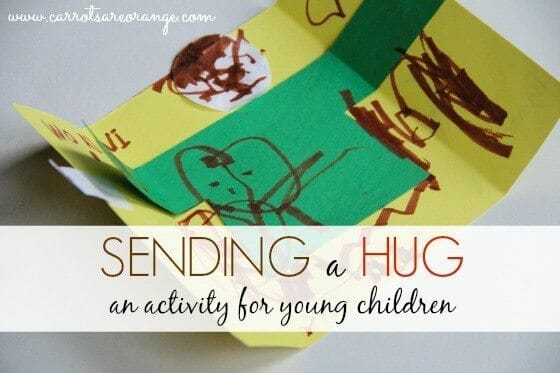 Send a Hug Craft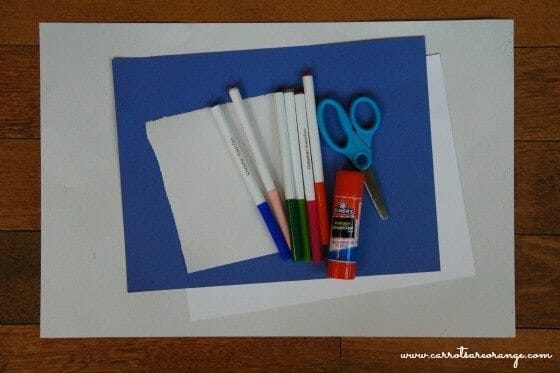 Materials Needed for Sending a Hug Activity
Card stock for card
Construction paper for body
Paper for head and hands
Scissors
Glue Stick
Markers or Crayons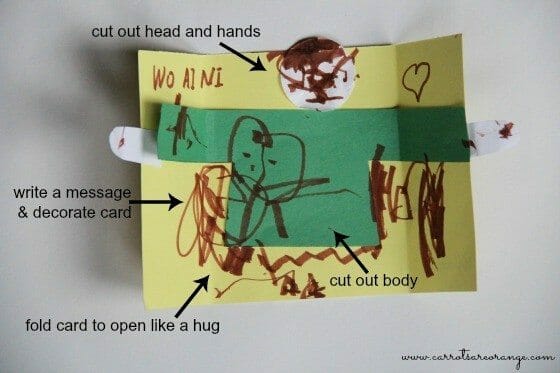 Approach for Send a Hug Craft
Fold card stock in thirds to make the card open up like arms of a hug
Draw two hands and a circle for a head on a piece of paper
Pre-cut the two hands and head for younger children OR have older children cut their own
Draw shirt on construction paper for body
Pre-cut the shirt for younger children OR have older children cut their own
Glue head, body and hands onto cardstock
Invite children to decorate their "hug" and write a message with markers
Being far from loved ones can be difficult. Often we need to get to close family and friends but we can't physically get to them. Often all we need is a hug. This send a hug craft is the perfect way to let someone know you're thinking of him. The hug is also a great way to teach children about empathy, compassion, and kindness.
Your child will have fun making this card. The recipient will love receiving it.
Marnie
---
---
Print this FREE Poster: 10 Ways to Improve Communication with Your Child.
Print out this
free parenting cheatsheet
and place it somewhere you see every day.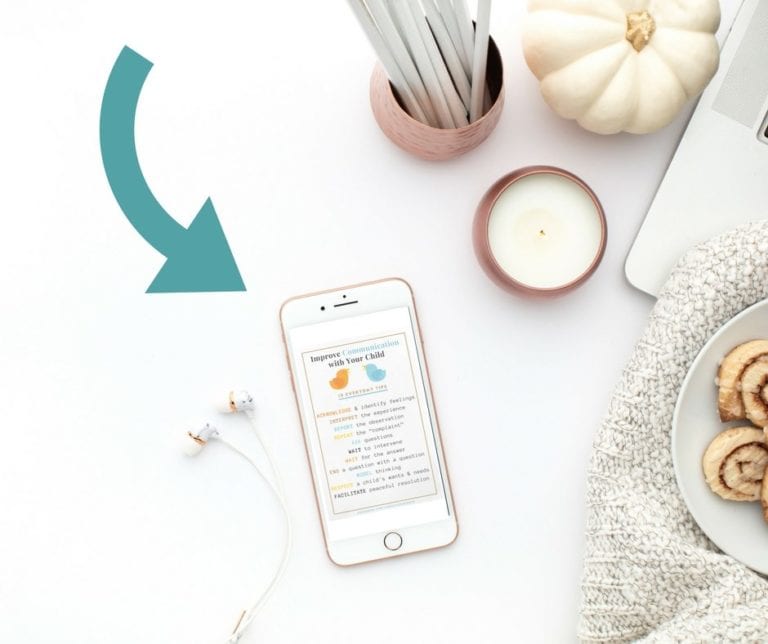 Download Your Free Printable
Download the cheatsheet. You'll get the cheatsheet, plus join 16,000+ parents & teachers who receive my parenting tips and ideas!
Print. Any paper will do the trick, but card stock would be ideal.
Place this cheatsheet in a place you'll see it several times a day.
---