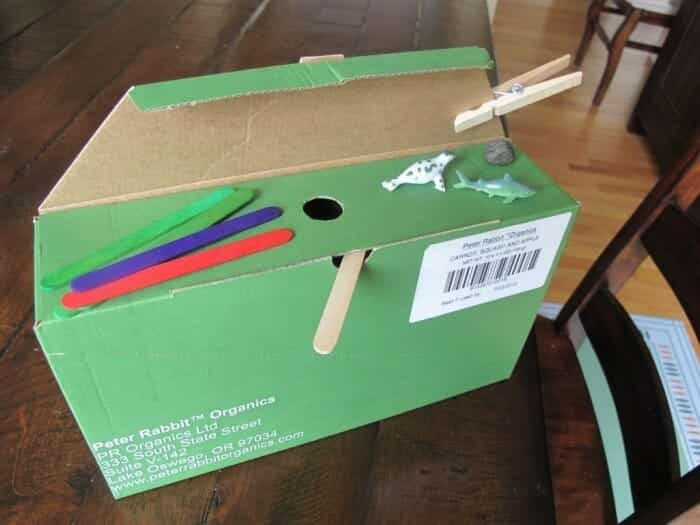 We order lots of Peter Rabbit puree pouches. For my two-year-old. For my 8-month-old. For me (shhh…). I order them in bulk via subscribe and save on Amazon. The cool thing is that these pouches come in a fun box. The box has a hole on the top perfect for a fine motor skill exercise.
Easy Montessori Activity for Babies
I cut up pipe cleaners, straws, pulled out a few dozen cloth pins and small animal figurines for objects to drop into the hole of the box. This activity works fine motor development but you can integrate vocabulary with animals and basic concepts of color, counting, and opposites of big/small/wide/narrow/long/short, etc.
So simple.
Of course, you can make a box very easily with a normal cardboard box and a hoe punch. You could even go a little bit more nuts by adding sticker paper and other miscellaneous items to decorate the box. Thanks for reading,
Marnie
Get Your Dose of Montessori Goodness
Directly & Seamlessly Delivered to You. Let me do all the work.