Spring is a time for refreshing pretty much everything in life! How often do you switch up your Montessori shelves? By season? By theme?
I am always curious and it always amazes me how suddenly children – with a little freshening up of the shelves – re-engage in the works.
Related Read: 50+ Montessori Math Resources & Recommendations
Below are five Montessori Spring Shelf ideas to get you inspired in creating your spring shelves in your Montessori environment!
Montessori Spring Shelf Ideas
Spring Scene
I purchased four small pieces of vintage artwork a few years ago. Each picture represents a season cast upon the same house and yard. Place a spring scene on a tray, give the children a prompt to write or to draw about the scene. This prompt leaves space for loads of creativity and imagination suited to the individual child.
Wildflower Research
We love this book as you can see by the worn edges! We leave it out for use at any moment. I challenge my boys to identify the wildflowers in our area. Leave this book on your spring shelves. Have the child choose one of the many flowers within these pages. From that point, invite the child to research the wildflower, trace, and draw the flower.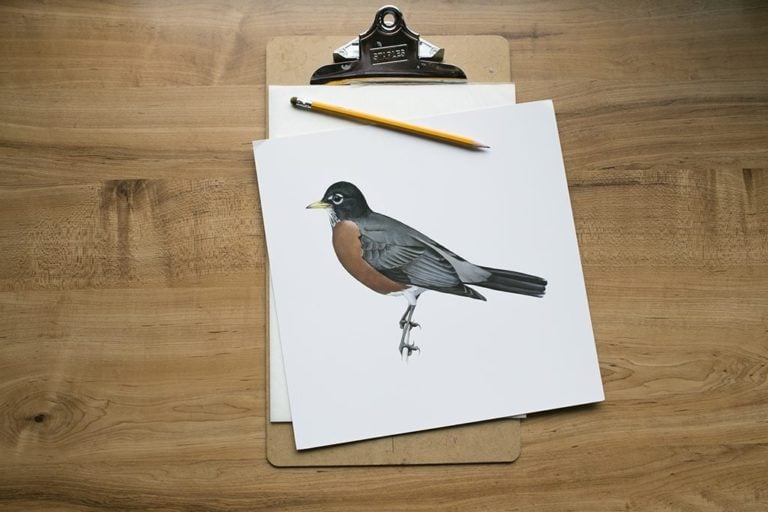 Trace a Robin
We love our robins here in the Pacific Northwest. Robin are survivors that adapt over the winter. I am always amazed by the survivors. As spring descends upon us, the robin come out in full force hunting for worms and other goodies to eat. I purchased several sets of these "Bit of Intelligence" cards covering a variety of topics. The back of the cards have all sorts of useful facts about the image. The cards are beautifully illustrated with great detail. The cards make for a perfect tracing work. Invite the child to trace (or to draw on her own) and color in the robin.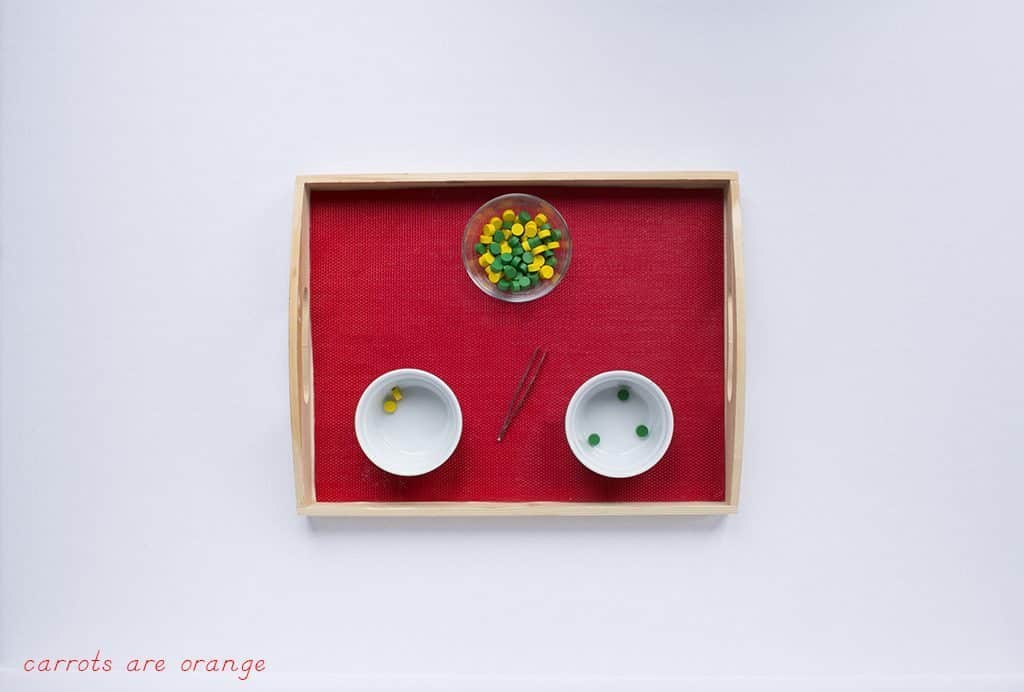 Spring Tweezing
Simple is best. Choose the colors of spring and create a sorting work to place on your spring shelves. These discs are wooden and a gorgeous color. Younger children can simply do a hand sort while the older children will be interested in tweezing the small discs.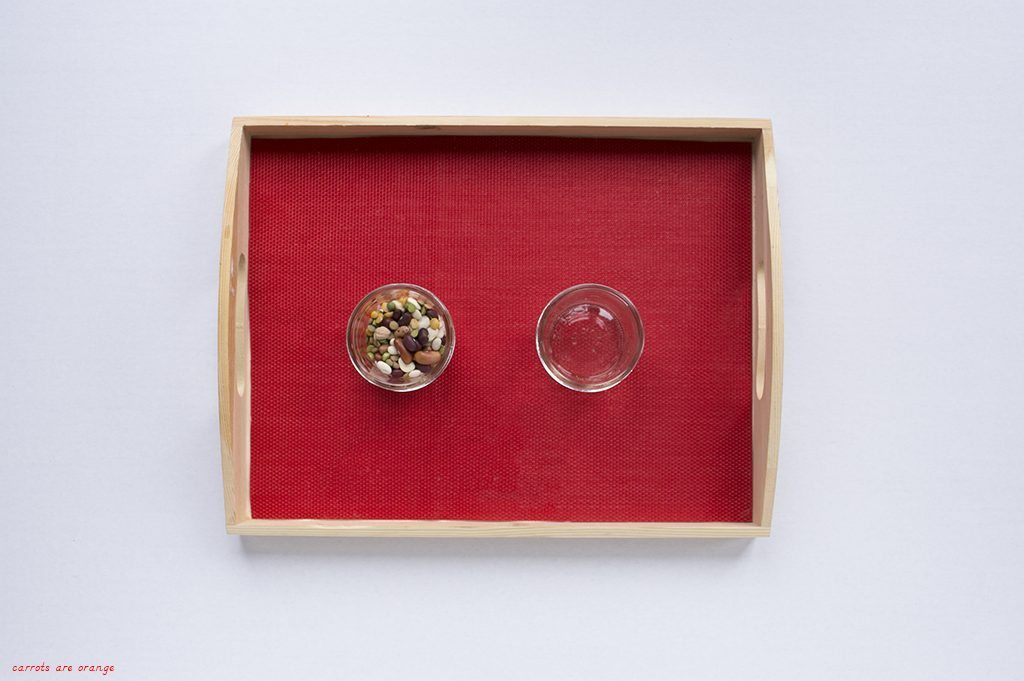 Spring Pouring
An easy to put together intriguing pouring work for young children. The seeds not only make for interesting colors, textures, and shapes, they also make for a lovely sound when poured back and forth left to right in and out of the small jars.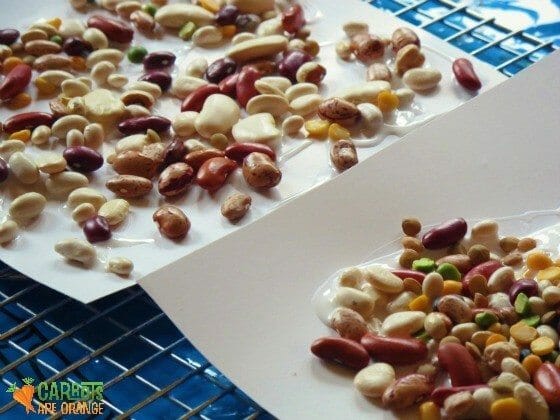 One of our favorite art activities is a seed mosaic! We did one for Valentine's Day a few years ago. Parts of the Seed is also a fun activity for kids. If you need a wonderful book list, check out this list of children's books about seeds!
I hope you enjoyed these ideas!
Marnie