Holidays give added meaning to simple every day Montessori inspired activities. This St. Patrick's themed sorting activity is one example. We used a lei I picked up from Dollar Tree. The lei was made up of green and white fake (duh) flowers. I took the lei apart by cutting the string and sliding the flowers off. I grabbed a small basket, small tongs and two containers for placing the flowers.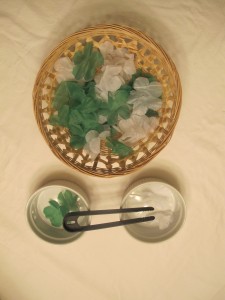 I presented the activity by explaining each item to my son and then demonstrating how to use the tongs to pick up and drop the flowers. I left the sorting up to him. Easy, inexpensive and festive. That's a perfect activity in my book!
Thanks for visiting!
Marnie
Print this FREE Poster: 10 Ways to Improve Communication with Your Child.
Print out this
free parenting cheatsheet
and place it somewhere you see every day.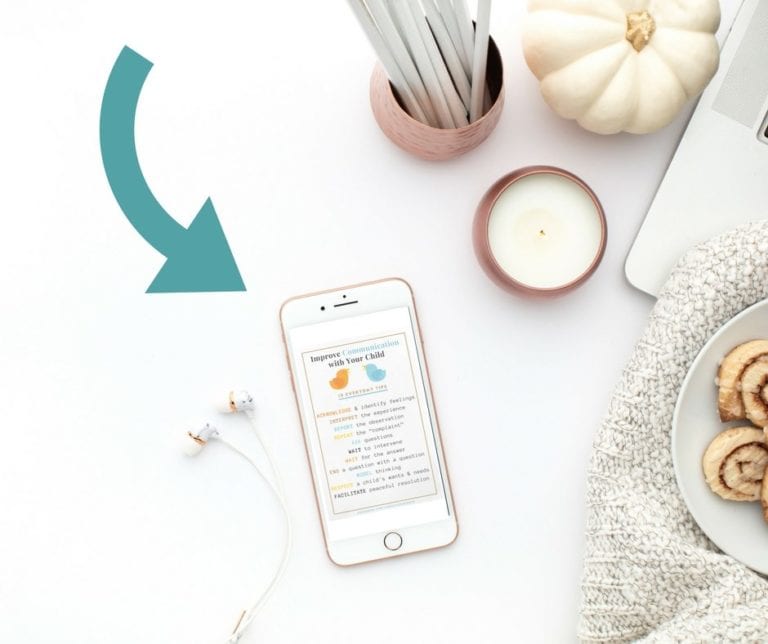 Download Your Free Printable
Download the cheatsheet. You'll get the cheatsheet, plus join 16,000+ parents & teachers who receive my parenting tips and ideas!
Print. Any paper will do the trick, but card stock would be ideal.
Place this cheatsheet in a place you'll see it several times a day.