You know that kid who loves to paint his body? Loves to roll in the mud? Loves to create with the tactile sense? That kid is my six year old son. He is a sensory seeker and can't get enough of hands on process art projects.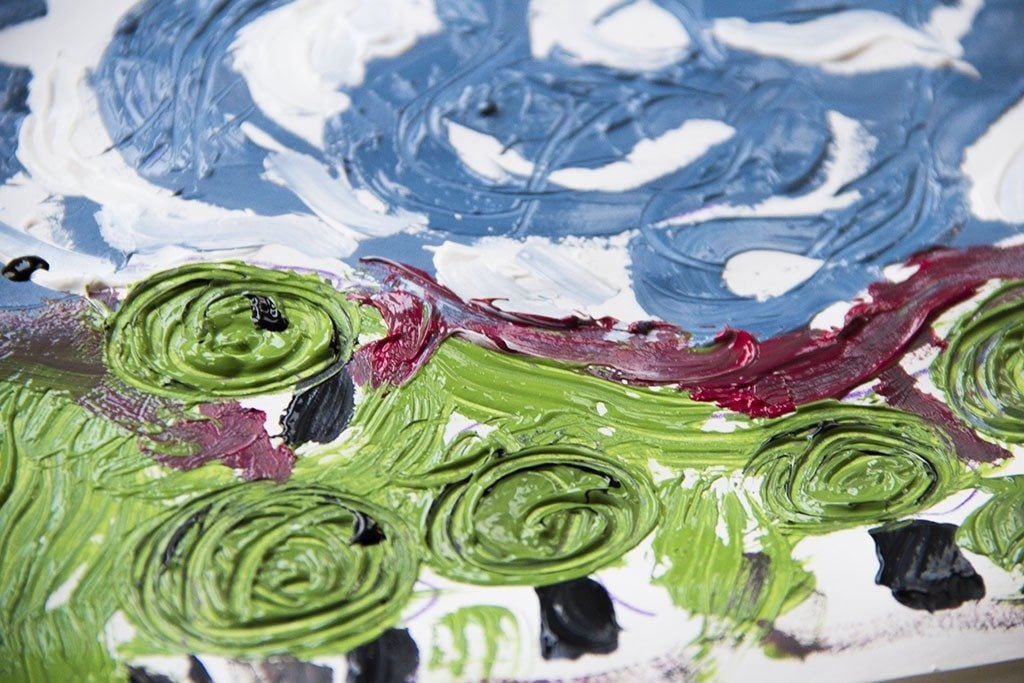 Van Gogh Art Activity
Recently we read a biography about Vincent Van Gogh. The book is called Vincent Van Gogh (Getting to Know the World's Greatest Artists)
. I highly recommend the whole Getting to Know the World's Greatest Artists Series
.

After reading the biography and consulting our trust Usborne Art Treasury (see this post on reading for more information on that book), we had our project. A Vincent Van Gogh project is a dream come true for learning.
Learning Points for Van Gogh Art Activity
Holland as a geographic point
Color Mixing (his use of vibrant primary and secondary colors)
Textures (his use of thick paints)
Patterns (in nature such as is swirling – as a side note I highly recommend the book Swirl by Swirl: Spirals in Nature)

Van Gogh Art Activity – Materials
Thick Paper
Paint brush or two
Glue
Pencil
Fork

Van Gogh Art Activity – Approach
Sketch a landscape
Mix paint with glue to thicken
Paint sky
Use fork to create thick textures
Paint grass and horizon
Use end of paint brush to make spirals in tree tops
Allow time to dry
The results are always fun and beautiful. Don't get stuck on particular colors or design. Let your child be creative and be his own artist. That point is the important part of any art activity.
Print this FREE Poster: 10 Ways to Improve Communication with Your Child.
Print out this
free parenting cheatsheet
and place it somewhere you see every day.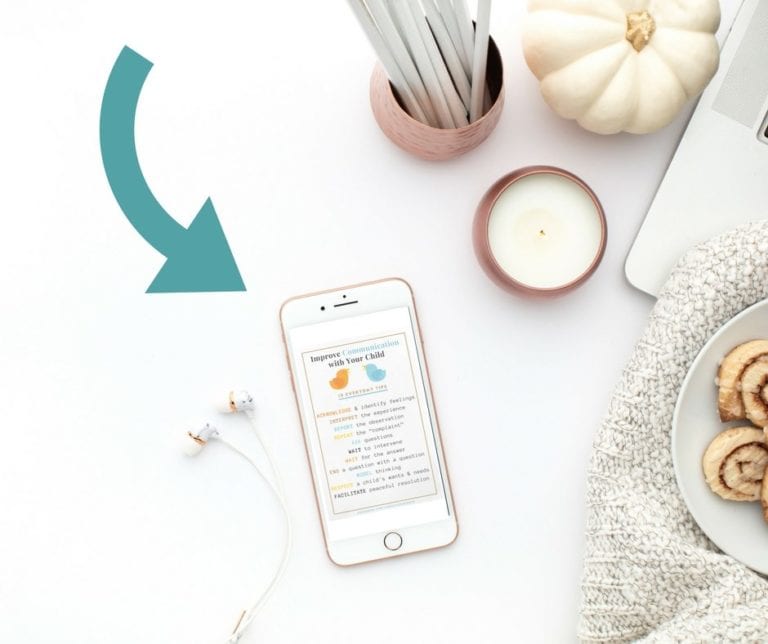 Download Your Free Printable
Download the cheatsheet. You'll get the cheatsheet, plus join 16,000+ parents & teachers who receive my parenting tips and ideas!
Print. Any paper will do the trick, but card stock would be ideal.
Place this cheatsheet in a place you'll see it several times a day.