I created this Montessori toys & materials resource page for you! This page includes my ultimate list of recommended services, products, and companies that I use and/or those I know are valuable to my life, my family, my parenting, and my work. This way you can quickly find great products and services all in one place. Learn Montessori materials for toddlers, Montessori activities for preschoolers, and much more!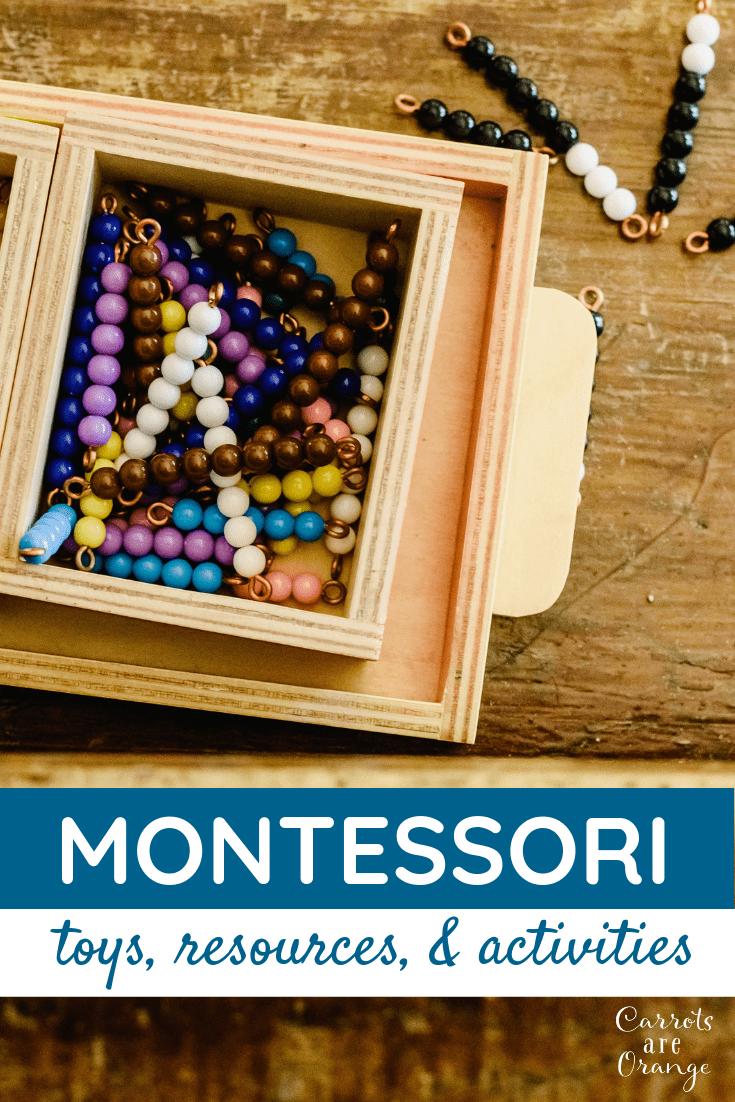 General Montessori Resources
Montessori Services provides many wonderful Montessori resources. You won't find the pink tower or math beads at this shop but you will find a myriad of starter kits particularly in the Practical Life area and classroom set-ups. I received a language object starter set and was floored at the product. I felt organized and ready to go. You will find products and resources across all areas of the Montessori classroom.
Montessori for the Earth is worth checking out. The resources and support this site offers especially at home schools are particularly remarkable.
Montessori Books for Parents is a list of books I created many years ago when I first started my Montessori journey.
Etsy has unique and beautiful Montessori materials to add to your learning environment.
All About Learning is a rock solid language program. Perfect for homeschoolers and those kids needing an extra boost of reading, writing, and spelling at home. My boys love it.
Kid Advance is a great resource available via Amazon. The prices are reasonable Andy the quality high.
Montessori Practical Life Resources
Montessori Sensorial Resources
General Montessori Math Resources
Montessori Math – Numeration
Montessori Math – Place Value & Decimal System
Montessori Math – Linear Counting
Montessori Math – Memorization
Montessori Language
Montessori Geography
Learning & Living for Kids