I placed two bowls, two halves of a lemon and a lemon squeezer on a tray in our activity area. We talked about how two halves make a whole. We also talked about how we use lemons, how the fruit grows on trees, the different parts of the lemon and even the color. I showed him once how to use the squeezer.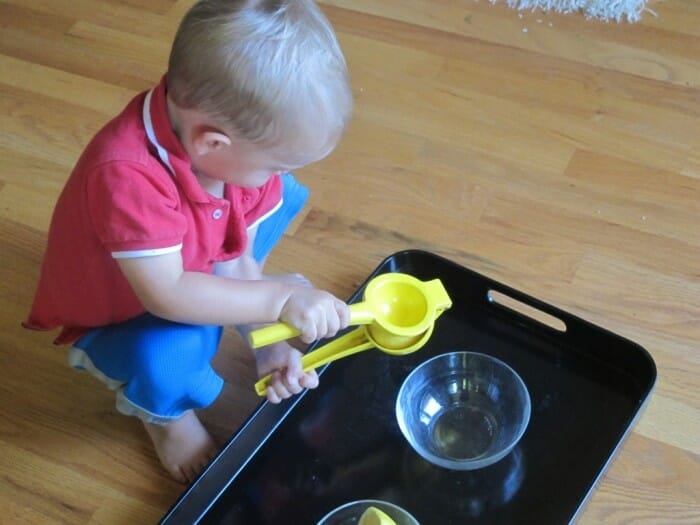 He is a boy after his father's lemon loving heart and seemed to know exactly what to do with the lemon. By the way, warming the lemon in a microwave for 15 seconds helps make the lemon easier to squeeze.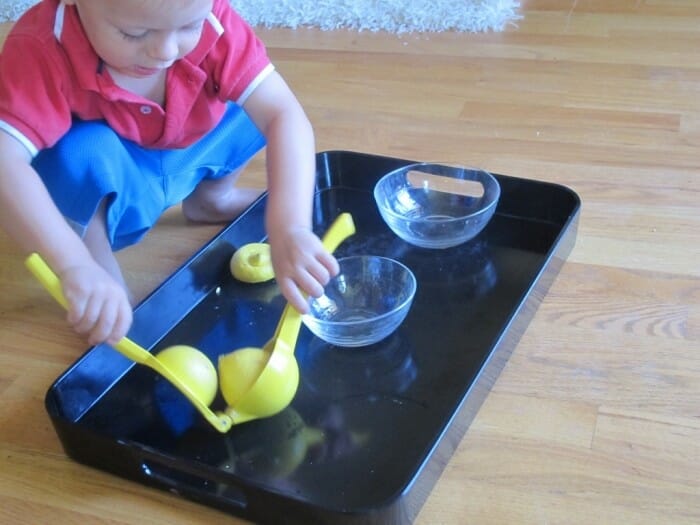 I helped him slightly with his precision.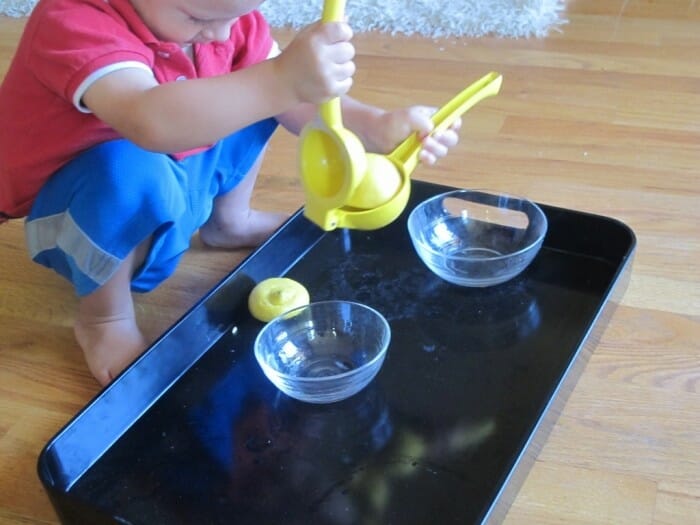 Squeeze into one bowl and then the other.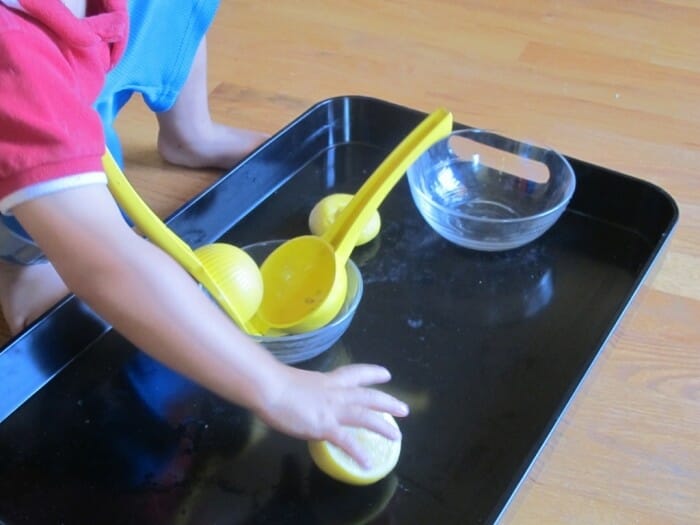 One half then the other.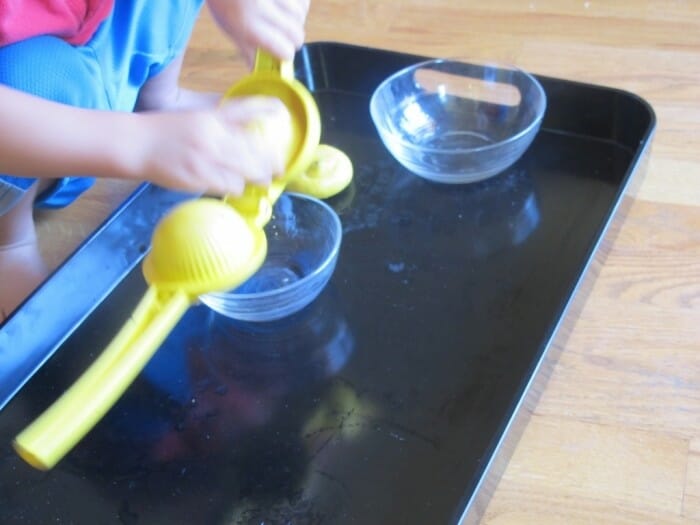 I love this shot.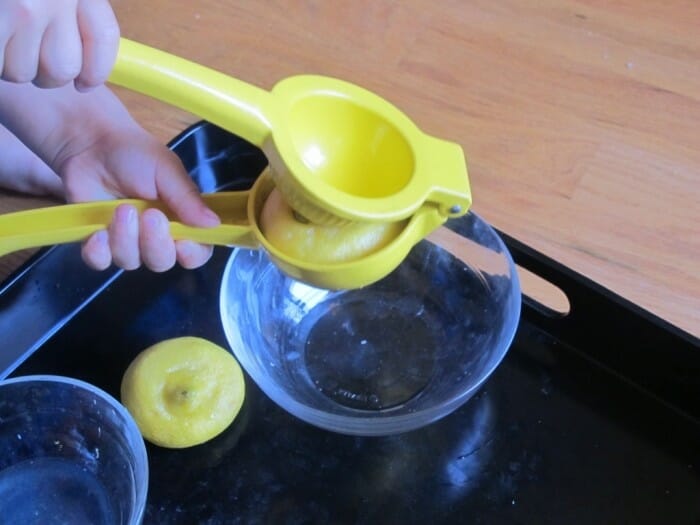 He was a natural.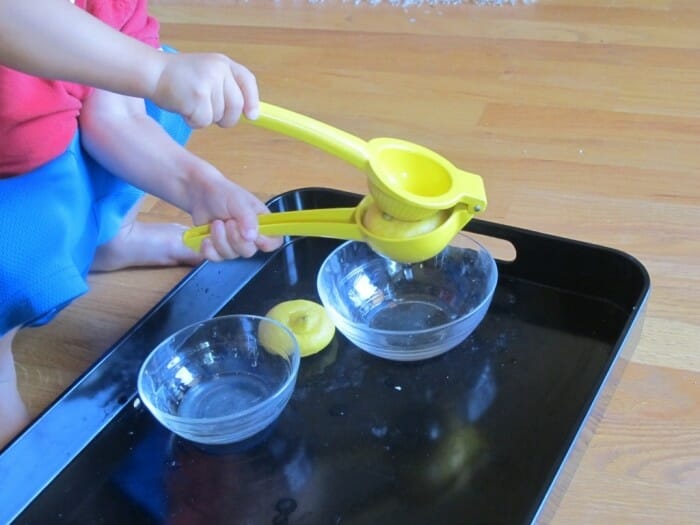 Then, of course, he poured from bowl to bowl.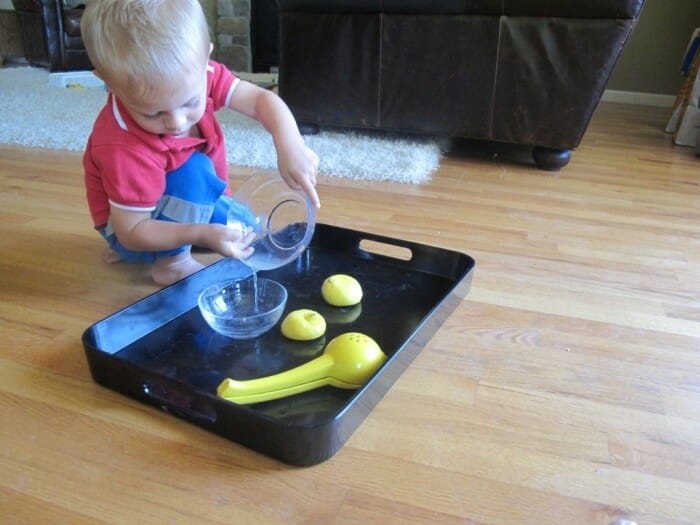 He tasted the lemon. So we talked about the taste of "sour".
Thanks for visiting.
Marnie
P.S. My friend, Dayna, recently opened up her FREE Behavior Workshop. It only happens twice a year. You don't want to miss out. Trust me. Learn more and join here...
The FREE Behavior Workshop.